A freaked out van owner was forced to scrap his vehicle because it was "haunted".
Paul Friday had a medium exorcise his home but was spooked when he realised the demonic spirits had just moved just a few metres away, and set up shop in the back of his Ford Transit.
The 54-year-old, from Liverpool, has been plagued by the ghouls and says they've tried to kill him on numerous occasions.
First they tampered with his brakes and then doused the van in petrol.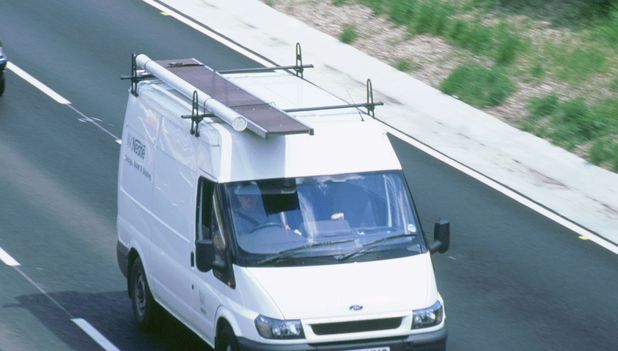 Even when he tried to flog the creepy vehicle on eBay, the fiends put a supernatural spanner in the works and ripped up the floors making it impossible to sell.
Paul has been so deeply affected by the malevolent forces he felt he was only left with one option – to give the van up for scrap.
He told
The Mirror
: "It all started about 12 months ago when I bought a new generator.
"It kept breaking and when I took it to be repaired the wires were all ruined. After getting it fixed it happened again and the repairman said 'it must be a ghost.'
"Strange things started happening in the house and in the van so I called someone out from the spiritualist church - they said they had 'sent the spirits to the light' and that they were gone.
"But things kept happening in my van - the spiritualist, Wendy, spent half an hour in the back of there and came out physically drained.
"She said that the spirit was very powerful and that the best advice was probably to get rid of it.
"I just need somebody to help me. It is becoming dangerous and I honestly think they're trying to kill me."
For exclusive competitions and amazing prizes visit Reveal's Facebook page NOW!