When a second attempt at IVF failed, Rebecca Litchfield, 29, had a tough decision – pay for a wedding or a final round of IVF. But her luck was about to change…
'There was no doubt about it. "Not pregnant," stated the test, the cruel words breaking my heart again.
After two attempts at IVF, my boyfriend Dale, 32, and I were still no closer to starting a family. We'd already spent more than £5,000 trying to get pregnant, but each time the test came back with a resounding "no". I wondered if I was destined for motherhood and if this was a sign.
In the wake of so much disappointment, we agreed to have a year off from IVF following our consultant's advice. It would maximise our chances of conceiving and give us a rest from the emotional rollercoaster.
Dale and I had also made another decision – our third attempt would be our final shot at fertility treatment.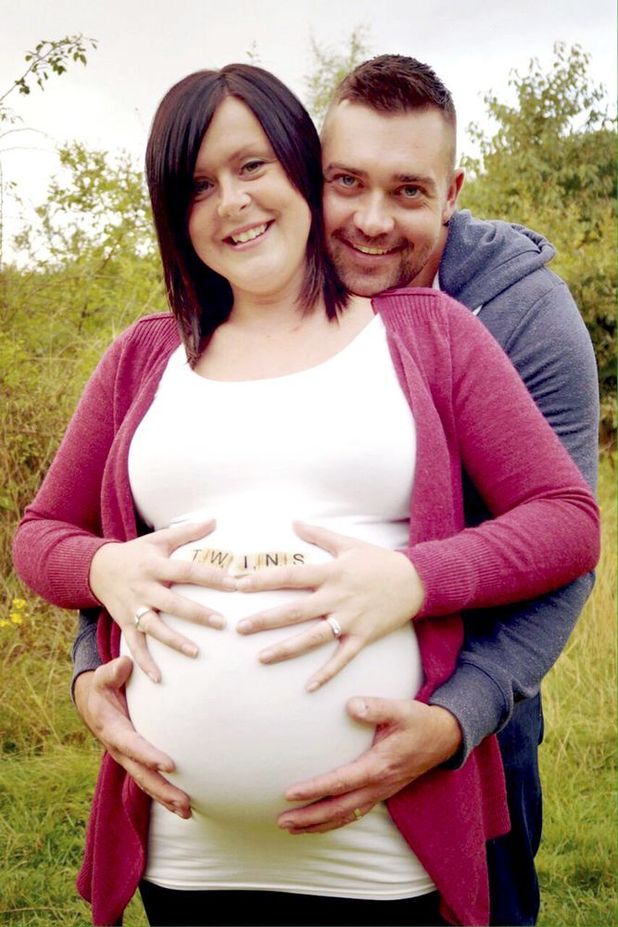 Despite that overhanging cloud, we'd been together for six fantastic years. And Dale gave me something to smile about when he proposed on New Year's Eve 2012 at the top of the Eiffel Tower, in Paris. I was ecstatic and couldn't wait to marry him.
However, back at home in Nottingham, we faced a tough decision.
I wanted nothing more than to marry my man and then focus our energies on our last attempt at having a baby. But on the other hand, weddings were expensive and we were in the process of saving £7,500 for our IVF treatment. Despite Dale's job as an accountant and me working as a hairdresser, we couldn't afford both.
We both wanted a child more than anything. So we put our dreams of a big white wedding on hold, and carried on saving every penny for fertility treatment.
A month later, Dale came into the house waving the local newspaper at me. They were holding a competition for a lucky couple to win a wedding worth £13,500. I didn't think we stood a chance, but Dale entered anyway, carefully explaining the heartbreak we'd faced and how we'd love, more than anything, to be married and, with a little luck, finally start our family.
I was thrilled when we were shortlisted and our story appeared in the paper for readers to vote for the winners.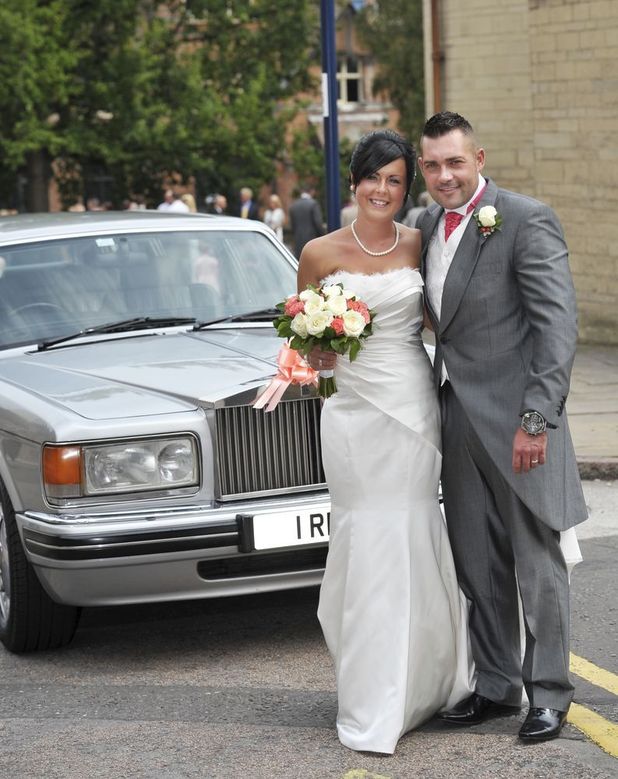 In March 2013, we attended a finals night for the top 10 couples, but were gutted when we didn't win.
Then a few weeks later, we got a call. The winning couple had pulled out so we were getting the wedding instead! I couldn't believe it. Finally, luck was on our side.
That August, we married in front of 150 of our family and friends at the Park Plaza, Nottingham. It was beautiful, like something out of a fairy-tale. It was Dale's 30th birthday, too. A perfect way to celebrate – and there would be no excuse if he forgot our wedding anniversary.
The months slipped away and the countdown clock ticked ever closer to our final attempt to have a baby.
By the beginning of 2014, we'd saved enough money. Following our previous attempts, the consultant had discovered that I had a hormone imbalance, which may have explained why I couldn't conceive. They were going to address this in the next round. It filled me with renewed hope – but was as daunting as ever.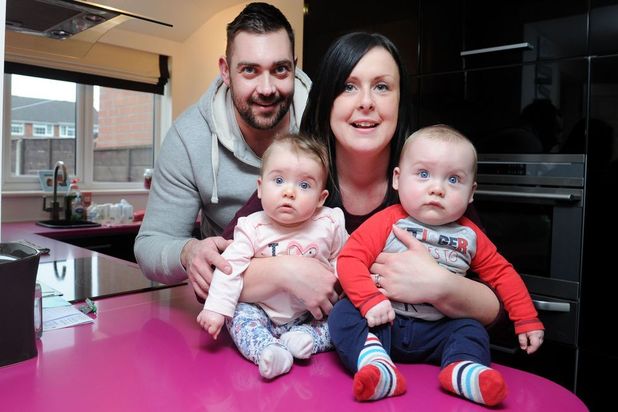 In February, days before I was due to take a test to see if the IVF had worked, I began feeling sick and out of sorts. "What if I'm pregnant?" I wondered.
No sooner had the words formed in my mind than I dismissed them. It was wishful thinking.
But as the symptoms kept occurring, I couldn't wait any longer and I did a test – three days early. To my disbelief, it was positive. I did another test each morning for the next three days and, on the official day, I did four in a row to make sure. But the evidence was there – I was pregnant!
On 21 February, we had our first scan and there we got an even bigger shock. We were expecting twins. There were two little heartbeats inside of me.
At our next scan we discovered we were having a boy and a girl. We cried. Our lives were finally coming together. We'd longed and waited for this moment for years.
On 27 September, I gave birth to beautiful Darci-May, weighing 5lb 9oz and gorgeous Stanley, who weighed 6lb 13oz. They were little spitting images of us, like a tiny mini-me for each of us.
At home, everyone was concerned how we'd cope with twins but to me it was a dream. Yes, feeding them at the same time could be tricky but they had each other for company and seemed really content.
Even when they're asleep they cuddle each other.
I can't believe how much our lives have changed in the past year.
We had never won anything before but then we were given our dream wedding and two amazing children.
Now I know I'm the luckiest person alive.
Joshua Saunders & Su KarneyFor exclusive competitions and amazing prizes visit Reveal's Facebook page NOW!