We've all been there. You wave a drunken goodbye to your pal after a night out, with the promise you'll text them when you get home.
Nine times out of 10, you fall asleep elbow-deep in a box of chips before you manage to click "send".
It's natural to worry about your friends making their way home safely – and even more so since
The Telegraph
reported one in three UK female students had been victims of sexual assault during their time at university.
These shocking statistics make us even more aware of just how dangerous our tipsy stumbles home can be.
But five brainiacs at Michigan University in the US have come up with the amazing app,
Companion.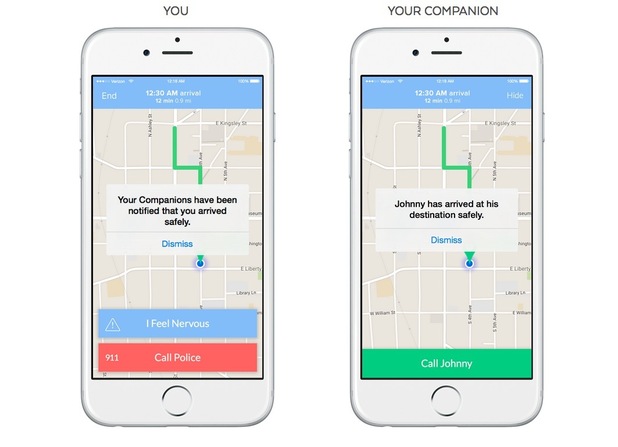 The app lets you track your mate's journey home using location technology.
It's super easy to use too. You just choose a contact from your phone list and then you'll get a notification when they are home safe and sound.
The inspired app not only lets you know if that person has gone off course from their usual route home, but it will also tell you if their earphones are taken out or if they go from walking to running.
Your friend can also use the app to let you know if they're feeling anxious at any point during the journey.
Obviously, it's not an answer to the threat of sexual violence. But at least it can reassure us that our nearest and dearest are okay.
For exclusive competitions and amazing prizes visit Reveal's Facebook page NOW!