She runs her own business and is doing a second degree. Emma Hawkins, 27, explains why she won't let having cerebral palsy get in her way...
"Dressed in traditional Japanese outfits, my husband Dave and I posed under the Love Gate in Tokyo last month.
In a pink silk kimono, I felt every inch the Japanese princess. It was yet another memorable experience – and something perhaps a lot of people wouldn't expect me to do.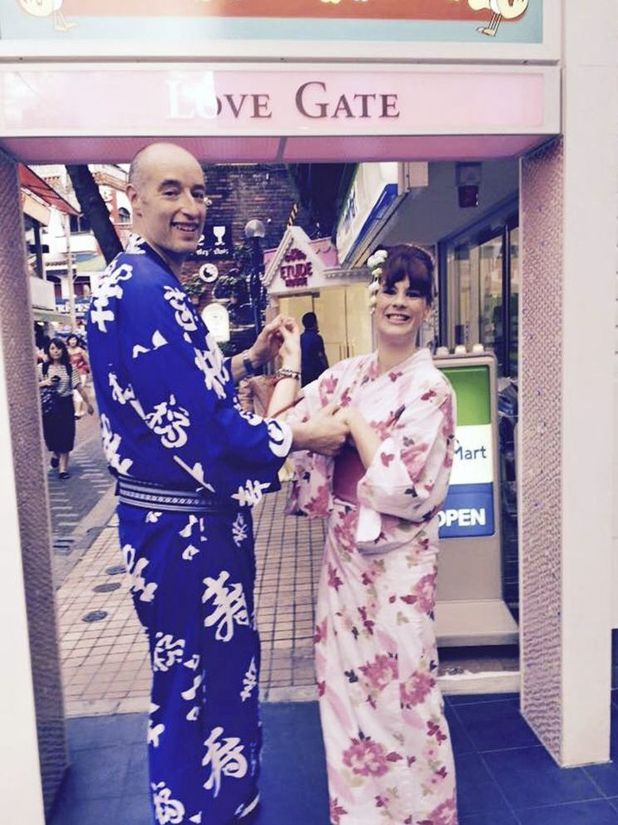 Despite having cerebral palsy – caused by a lack of oxygen to the brain at birth – I haven't let it hold me back. If anything, it's made me.
The life-long disability I have from being born four minutes late means I can't walk much and have difficulty controlling my muscle movements, speaking and carrying out ordinary everyday tasks. But that's no reason to let life pass me by.
I left school with nine GCSEs, graduated with a graphic design degree, despite being told I couldn't do art because of my motor skill problems, and three years ago I set up my own business, which is thriving. I'm now doing a law degree.
I love doing all the things any 27-year-old does – socialising with friends, throwing parties, going to the gym, travelling and going to gigs. This year I went to see Beyoncé and ended up sat next to Jay-Z!
Though I am completely independent mentally, I need a lot of help physically. We have ramps in our home so I can move around in my wheelchair without any drama. And I employ two amazing care workers who take turns to come for eight hours a day, to help with the housework, cooking, washing my hair, and putting on make-up.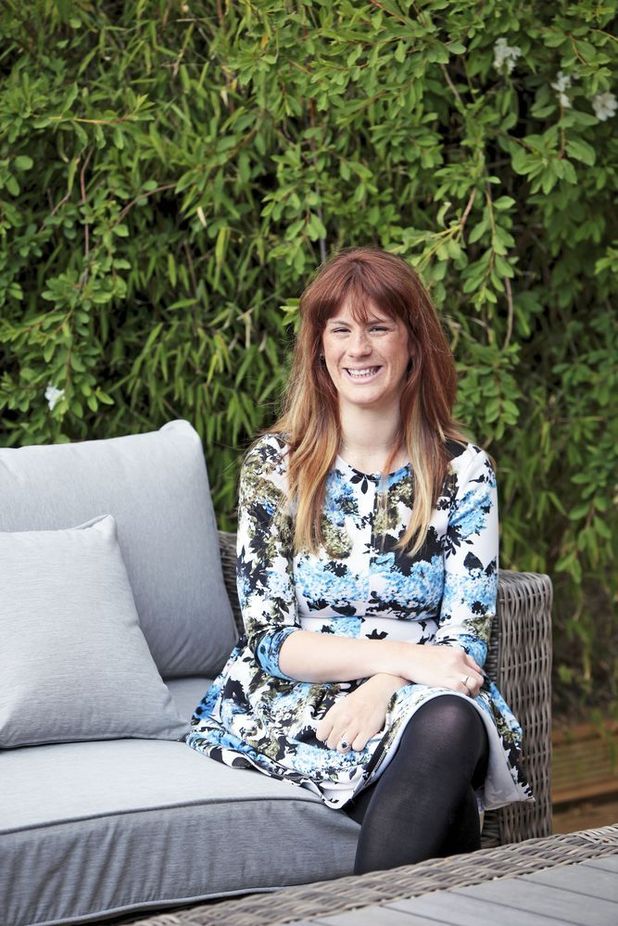 I've always been a girlie girl and I don't see my disability as a barrier to feeling feminine and looking good.
Growing up on the Wirral, my mum treated me the same as my sister, refusing to wrap me in cotton wool. I was taught to be independent, and that has given me the determination to succeed.
There were tough times – like any teenage girl, I worried I was fat and had spots. Plus I missed out on things like wearing high heels, which only served to highlight the difference between me and my peers.
At 16, I went to a boarding school for independent living in Coventry.
I thought it'd be great, leaving home like an adult. But in reality I felt trapped.
At home I could go shopping and to the cinema with friends. There, I had an adult accompany me everywhere.
After a year I left and applied for adapted housing. I was allocated a bungalow and for the next six years I loved living alone.
I studied hard and partied hard.
Shortly after graduating, I met Dave, a marketing consultant, on a dating website called Smooch in March 2010. He was 16 years older than me but there was an instant connection.
We were friends for a year until we each realised we couldn't deny our feelings any longer.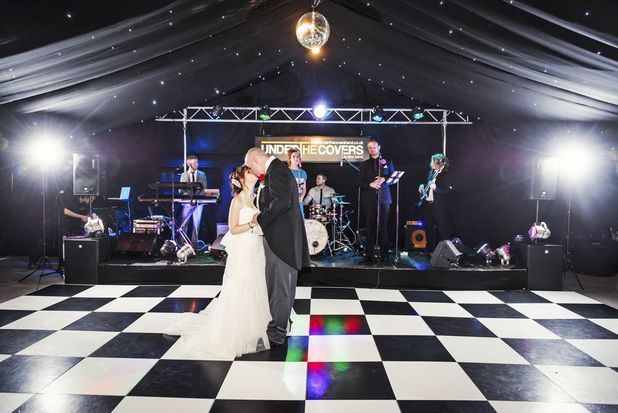 Dave, now 43, has brought out the adventurous side of me.
Before we met, I didn't own a passport. But he opened up the world to me. We've visited far-flung places like Japan and Dubai and enjoyed cruises around Spain and America.
Meanwhile, the business I set up in 2012, was taking off. I Wheelie Can goes into care homes and NHS organisations to explain to staff how to treat people with disabilities.
I started it after watching a horrifying documentary about abuse in care homes. I vowed to ensure disabled people are treated as equal, dignified human beings. My work means a lot of disabled people come to me for legal advice, which is why I'm now doing a part-time law degree.
After my business, my other proudest moment is marrying Dave. He proposed to me on the day we got the keys to our new home in Wrexham, in October 2013.
And on 16 May last year, we married in our garden. We wrote the ceremony ourselves and for the first day in my entire life, I didn't use my wheelchair once. The adrenaline gave me the strength to keep going and even enjoy our first dance in Dave's arms.
Afterwards, we went on honeymoon to Disney World in Florida and rode rollercoasters for a week!
However, it's impossible to escape the stigma around disabled people in relationships.
People will see us out for a meal and assume Dave's my carer, as he's cutting up my food. They don't understand that we have a normal, functional, loving relationship.
People often talk to Dave instead of me, asking, 'Does she want tea or coffee?' Then Dave always makes me laugh by shouting the question at me and, giggling, I reply for myself.
Usually when we return from a holiday, we're planning the next one. But since returning from Japan, our focus now is on starting a family. I'd love a whole football team of kids but I think the most I could persuade Dave to have is three. Or maybe four!
Last year, I was interviewed for a book on people with inspirational stories called If I Can Do It, You Can Too. I'd never thought of myself as special and couldn't believe my story was included.
When I was younger, I didn't want to be seen as different. But now, if I can inspire someone to achieve their dreams against the odds, then I'm happy to be different."
By Helen Nianias & Su Karney
If I Can Do It, You Can Too by Antony Stagg, £10.99, is out now.
For exclusive competitions and amazing prizes visit Reveal's Facebook page NOW!