Despite being born in a boy's body, Jazz Jennings, 14, always knew she was a girl.
Now, in her own TV series, she uncovers what life is like for a transgender teen…
With her luscious, long dark locks, sparkling eyes and pretty pout, Jazz Jennings is a rare thing – a 14-year-old girl who has it together. At a time when many of her peers are struggling to cope with adolescence, body confidence and self-esteem, Jazz is grounded, self-assured and, most of all, happy.
So you might be surprised to learn that Jazz was born biologically a boy and is now the unofficial "face" of America's transgender youth. She has battled social prejudices to become the savvy young woman she is today, and her positive attitude has won her an army of fans.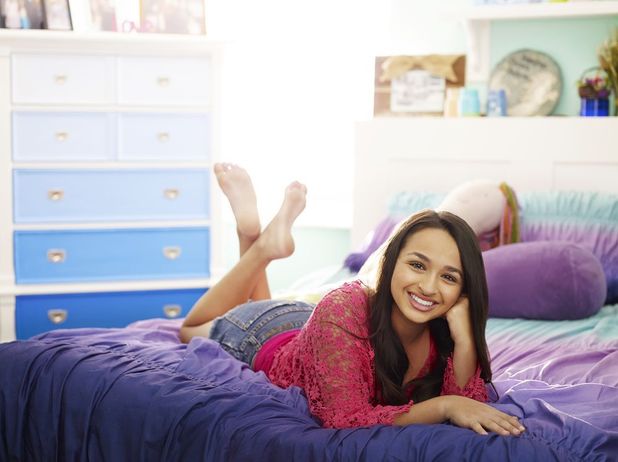 Having known her true nature was female from her earliest memories, Jazz has always had the unwavering support of her close-knit family – mum Jeanette, 49, dad Greg, 47, sister Ariel, 19, and twin brothers Griffen and Sander, 17.
"I always knew I was a girl and that I was different," explains Jazz, from Florida. "The way I expressed that to my parents was by gravitating towards Barbie dolls, my sister's clothes, and everything feminine. I wore these furry slippers, feather boas, little dresses, and I grew my hair – you'd think I was a little girl for sure because that's who I really was. I told friends, 'I have a girl brain but a boy body.'
"When I was two, I asked my mum, 'When is the good fairy going to come and wave her magic wand and change my body parts?'"
Although Jazz was "assigned a male gender" at birth on 6 October 2000 and her parents named her Jaron, the couple noticed their fourth child behaving like a girl from the moment she could express herself.
"Initially, we thought it was a phase, like, 'Oh, how cute, our son likes girlie stuff,'" says Jeanette. "But then she asked when the fairy was going to change her body parts. I'd say, 'Good boy, Jazz', and she would say, 'No, Mummy, good girl, I am a girl.'"
Jeanette did some research and found out about gender identity disorder – now known as gender dysphoria.
"Jazz hit all five of the markers. I took her to a specialist and they confirmed what I already knew."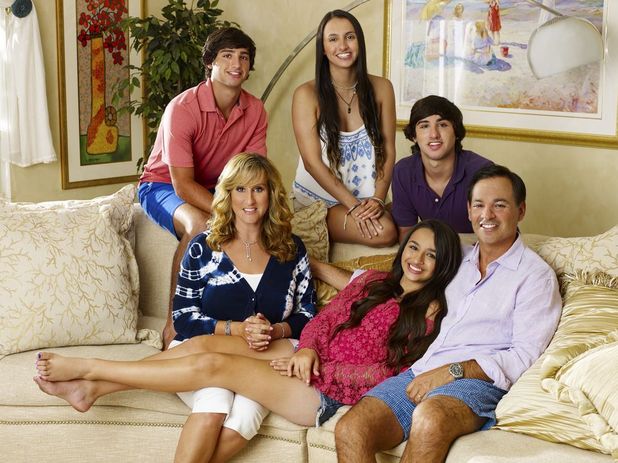 While close friends and family were aware of Jazz's diagnosis at the age of three, it wasn't until her fifth birthday that they revealed it to their community. It got a mixed reaction, but, for Jazz, it meant she could finally be herself.
"When I was officially diagnosed with gender dysphoria, it was a huge turning point because I finally had a word to describe the way I felt," she explains. "My parents were told by the specialist to listen to what I had to say, and I am so thankful to have such a supportive family who have showered me with unconditional love. All they wanted to do was ensure that I was happy and could live my life authentically.
"On my fifth birthday party, I wanted to dress in a girl's sparkly rainbow swimming costume and I convinced my parents to let me wear it. That, too, was a huge turning point because it was the first time I got to dress publicly as a girl. I was free to be who I am."
However, it took a while for Jazz's school to accept her as a girl. She wasn't allowed to wear a girl's school uniform or use the girls' toilets until she was 11, and she was only allowed to play football for the girls' team after her parents campaigned tirelessly for two and half years, taking it all the way to the United States Soccer Federation.
It was the realisation of how cruel people could be that encouraged Jazz to speak out and become an unofficial spokesperson for the transgender community.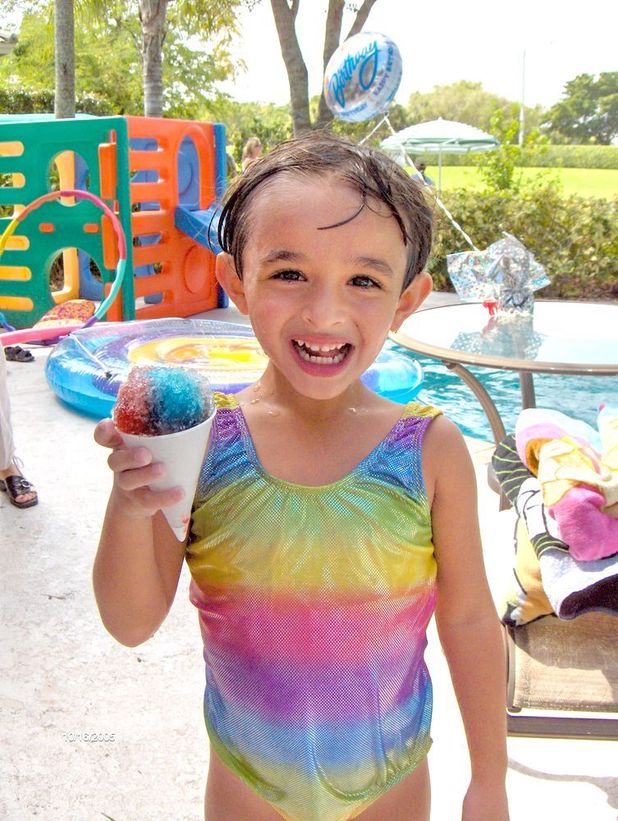 From as young as six, she began appearing on TV chat shows and has since written a children's book, become a YouTube personality and is now the subject of a fly-on-the wall documentary, I Am Jazz.
"Whether it's gay, lesbian or transgender, I feel people should look beyond labels, and judge someone for who they are," says Jazz. "I get so many hateful comments, but when I hear messages from transgender kids who are struggling or thinking about committing suicide, that inspires me to continue sharing my story."
In many respects a typical teen, into fashion and hanging out with her girl pals, Jazz also raises money for the TransKids Purple Rainbow Foundation, which she and her family set up to help youngsters like her. It's a horrifying statistic that almost 50 per cent of transgender youths will attempt suicide before they are 21.
Driven to alter this, Jazz speaks at universities, medical schools and conferences and was named one of TIME magazine's 25 Most Influential Teens of 2014.
About to start high school this autumn, Jazz is hoping her new school will be accepting and that the hormone-blockers she's been taking since she was 11, to prevent the onset of male puberty, continue to have the desired effect. "My body is still developing like a normal girl," she explains.
"But no one knows where it's going to end up. A lot of boys wouldn't want to date a girl like me because they think I'm gross and their friends will call them gay. I'm looking for a guy who can push away all those judgements, listen to their heart and love me for who I am."
By Rachel Corcoran and Su Karney
I Am Jazz is on TLC, Mondays, 9pm
For exclusive competitions and amazing prizes visit Reveal's Facebook page NOW!