We've all heard of water births but this week Katie Piper is meeting mums-to-be who are taking it to the extreme.
Dorina Rosin, a spiritual healer, has made quite a splash after revealing her plans to give birth in the open sea – replacing midwives with dolphins.
Heavily pregnant Dorina, from Hawaii, will appear on the documentary
Extraordinary Births
tonight and has even told presenter Katie Piper that her child will be able to speak "dolphin".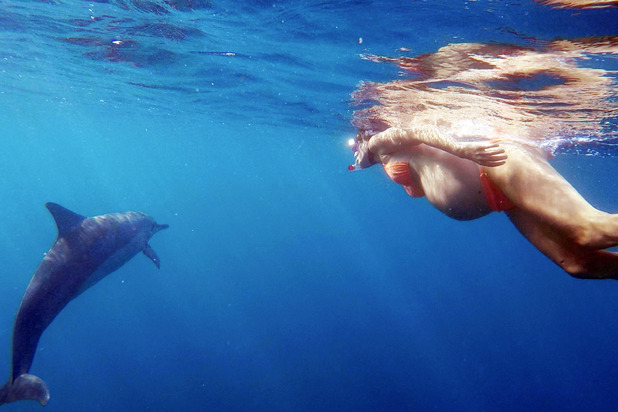 Despite experts warning her about the dangers of her plan, namely circling sharks and other blood-thirsty sea creatures, Dorina insists she will be safe because of her special connection with the mammals.
And at 38 weeks, she tested the waters by holding a "blessing" ceremony, where she swam alongside her fishy friends.
She even did away with ultra sound scans and used a trusty crystal to predict her due date.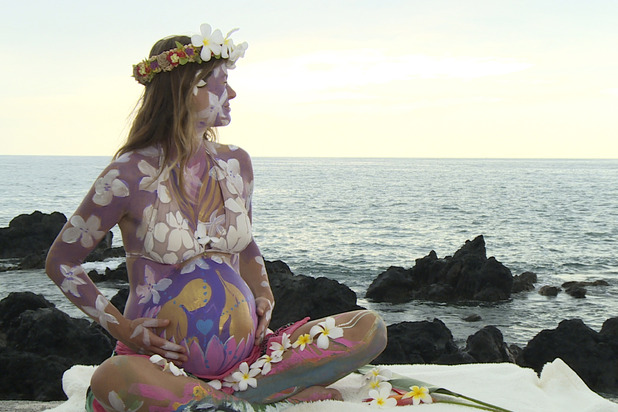 "Why?" We hear you cry.
Well, as Dorina explained on her blog Song of Trust: "In 2011 and 2014 I had the privilege to learn from and with wild and free dolphins and Humpback whales in Hawaii who transformed and healed me in a very profound way.
"I felt deeply called to spend two times three months in nature – mostly by myself – and to deeply connect to this magical place of beauty and transformation inside and outside which called me home."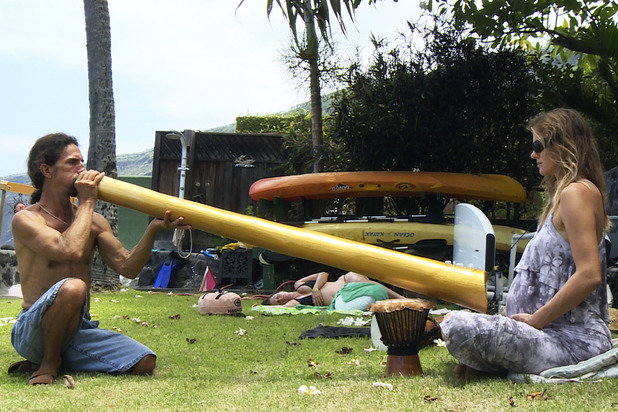 Surprisingly, Dorina isn't the only mother who has done away with midwives all together.
Kimberly Nelli, who gave birth to her daughter with the help of dolphins in 2011, told the programme: "Children who have been born after being exposed to dolphins are dolphin activated, clicks and whistles come out of them in the beginning, before they can speak they are making dolphin noises."
Her daughter is also telepathic and uses her superpower to relay messages from the dolphin back to Kimberly.
The unusual births are costing these new mums upwards of £650 a session.
Katie Piper will also meet a Kate Middleton-wannabe mum who plans to look as glam as possible when giving birth to her twin boys.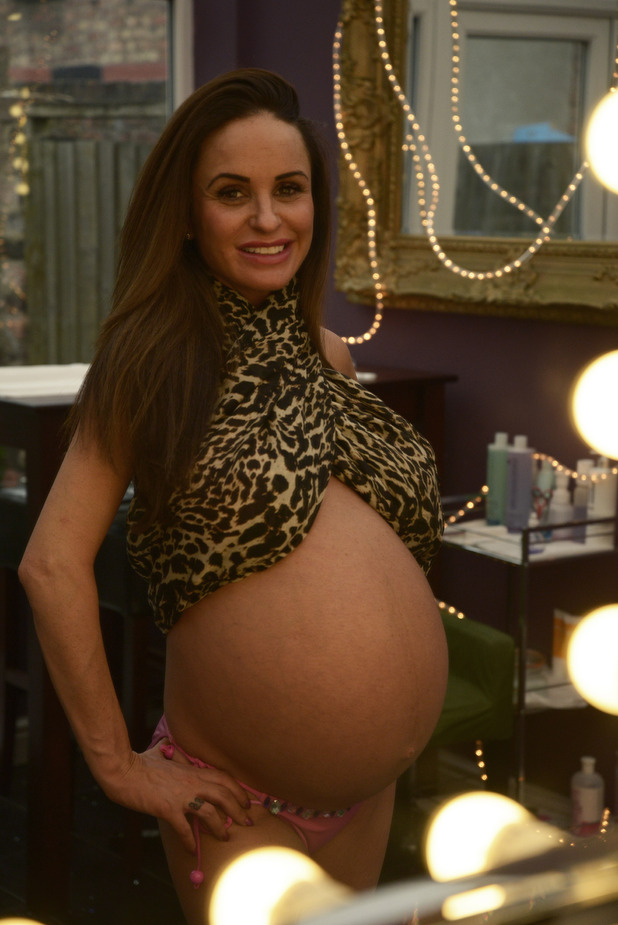 Yoga instructors Heket and Sematawi also speak to Katie about their home lotus birth. The spiritual pair will leave the umbilical cord attached until it drops off naturally.
Katie told The Times: "'I found the dolphin people a bit out-there but they seemed so happy and the woman was so relaxed.
"It's individual women all aspiring to have what they see as the perfect birth. It's funny because when I was filming with the women, they'd all say: 'Have you met anyone extreme yet?' and I'd say, 'Yes - you!'
"Dolphins are clever and Dorina felt really connected to them. I thought, well it isn't for me but it's right for her."
Extraordinary births will be shown tonight (Wednesday 2 September), 10pm, on Channel 4.
For exclusive competitions and amazing prizes visit Reveal's Facebook page NOW!