Very cute picture alert: this baby lynx kitten was pictured dozing off up a tree after playing with its sibling.
This little guy is thought to be around nine weeks old and was snapped at the Langedrag Nature Park in Norway. Photographer Cecilie Sønsteby was on a day out with her friend Anita Price when she captured the sweet moment from a distance.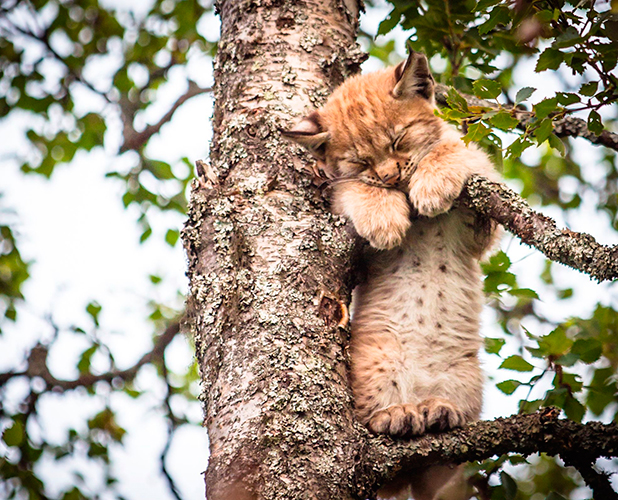 Cecilie said: "When we learned that one of the lynxes had given birth this summer we were determined to visit once more. It was just something we did not want to miss. I have visited the lynx cubs - it is a bit early to say, but they are supposedly two sisters - twice now.
"Once were they were about 4 weeks old and once when they were about 9 weeks old. When we are inside, we are there on the animals' terms. We are not allowed too close, especially not the lynx with the cubs, so telezoom lenses are required."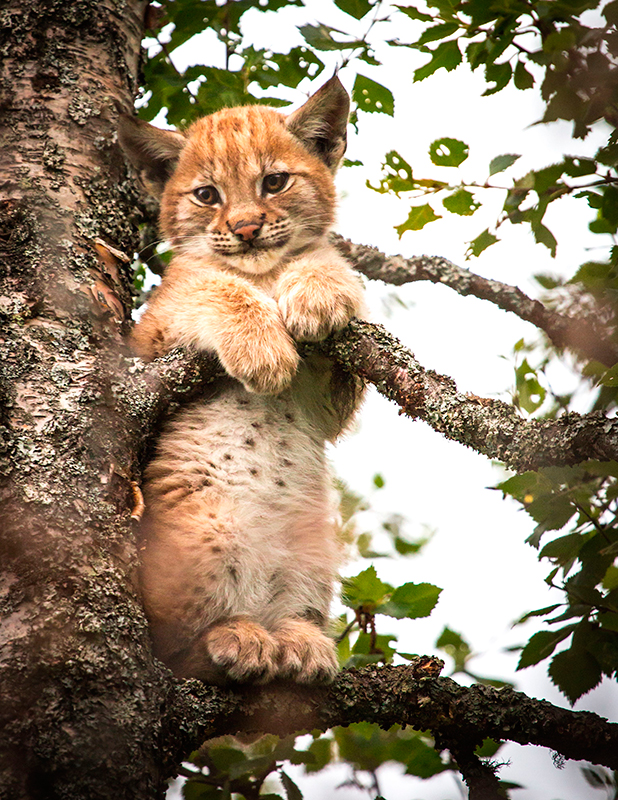 "The last time I took pictures of the cubs they played around a lot. They were out exploring and learning. It was such a treat to be able to watch them.
"The cub in the tree was the most adventurous of the siblings and she was up there for much more than an hour. It seemed very relaxed and comfortable and having a great overview. I did not see it myself, but it climbed down safely on its own. The mother was quite relaxed about it the whole time it was there. It is so impressive that she managed to sleep like that. She was pretty high up in the tree too."
Reveal is now on Google Plus! Join us here for the latest pictures, fashion and celebrity news!