A dog dubbed the UK's best furry friend has had his very own double created out of Lego at Legoland Windsor Resort!
One-year-old Sully was honoured with the accolade for helping his family deal with a life changing tragedy, after owner Gavin Harvey lost both legs during a tour of duty in Afghanistan.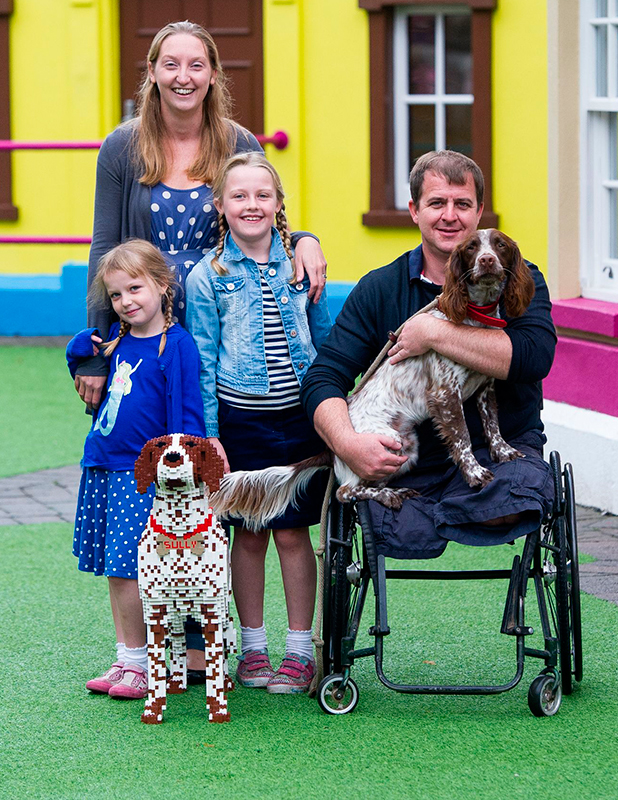 He was a Sergeant in the Royal Electrical and Mechanical Engineers and was injured in a routine manouevre in 2009, losing both legs and suffering internal injuries.
The Salisbury-based family adopted Sully when he was 12 weeks old, in a bid to get the family – including daughters Ella, eight, and Millie, six – more active together.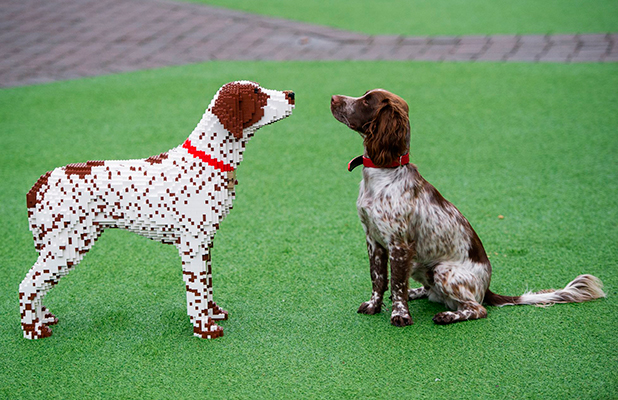 Gavin's wife Kerry said: "There's so much physically that we can't do together as a family with Gavin's injuries and we thought having a dog could help us get more active. A year later, it's undoubtedly worked wonders for us. We walk Sully together regularly and he is a wonderful stress reliever and calming influence for all of us when we might be having a bad day.
"Although the incident was six years ago, there are still some days that are very stressful and Sully helps us cope, especially Ella and her little sister Millie. One of Ella's favourite things is climbing up on to her Dad's wheelchair with Sully for cuddles. He's undeniably helped us and the bond between Sully and Ella is quite extraordinary; he really is her best friend".
Sully was nominated for the award by Ella, who said: "I'm really excited and I can't wait for Sully to see himself in Lego! Sully is my best furry friend because he makes me happy and helps me feel calm when I'm worried - he is great for cuddling when we feel sad."
What a great dog!
Sully was rewarded for his services to friendship with a Lego place of honour at the new Lego Friends Heartlake City area at the Legoland Windsor Resort.
Reveal is now on Google Plus! Join us here for the latest pictures, fashion and celebrity news!