Can you spot the word 'sex' hidden in this banknote?
A naughty note from the Seychelles has been raising eyebrows thanks to the fact makers secretly spelled out the word 'sex' in a line of palm trees next to a picture of Queen Elizabeth.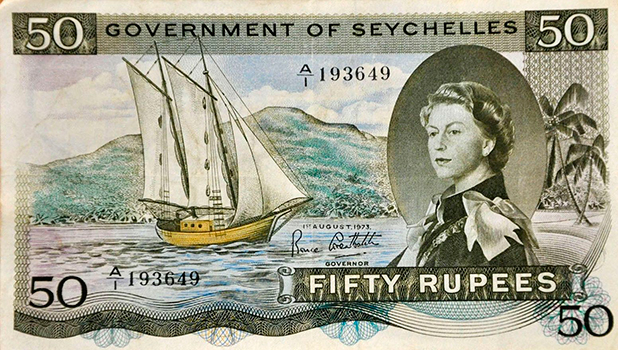 The 50 Rupee note is worth about £2.50 in today's money, but is expected to fetch around £200 when it's auctioned at Duke's of Dorchester on 15 October.
It is believed the word 'sex' next to the monarch's picture was created as an intentional insult towards the crown, as the Seychelles was trying to gain independence from Britain when the note was produced.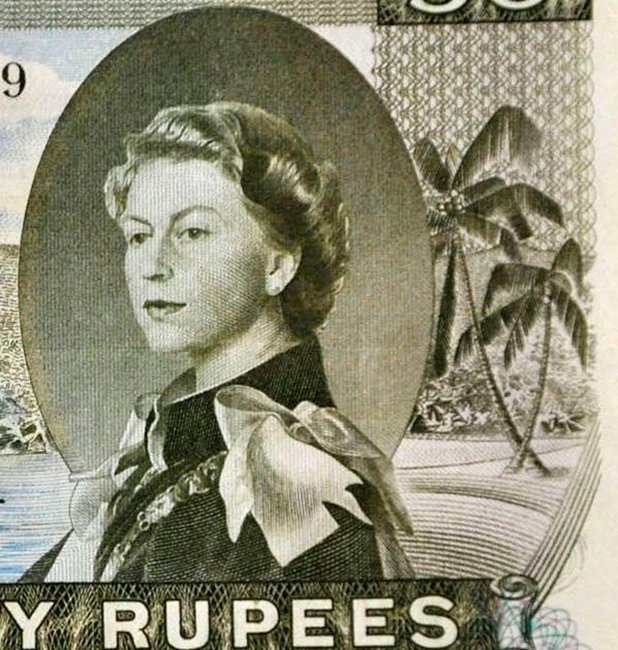 The islands gained independence in 1976.
Timothy Medhurst, from Duke's, said: "This is a very collectible item for obvious reasons. Amazingly the added message wasn't noticed - or was perhaps never mentioned - until after it stopped being printed.
"There are various theories about how the word came to be included. Many think the engraver Brian Fox of Bradbury & Wilkinson, the printers, put it in. It is an otherwise attractive note but would have disappeared into obscurity if it had not been for its secret message.
"Collectors are always keen to have one and this is in good condition and was consigned by a collector.
Try Reveal 's digital edition On iPhone & iPad. Subscribe now!