Blut Katzchen is what's known as a "black swan" - meaning she "donates" blood straight from her body to her boyfriend
Some women will do anything for love, yet most would draw the line at letting a lover feast on their blood. But for Blut Katzchen, this grisly practice is part and parcel of a satisfying relationship. The 28-year-old florist is known as a 'black swan' – someone who willingly lets vampires drink from their veins.
Blut, from Shreveport, Louisiana, USA, has spent the past 10 years travelling across the States to let men and women feast on her, and she sees nothing wrong with her grim fetish.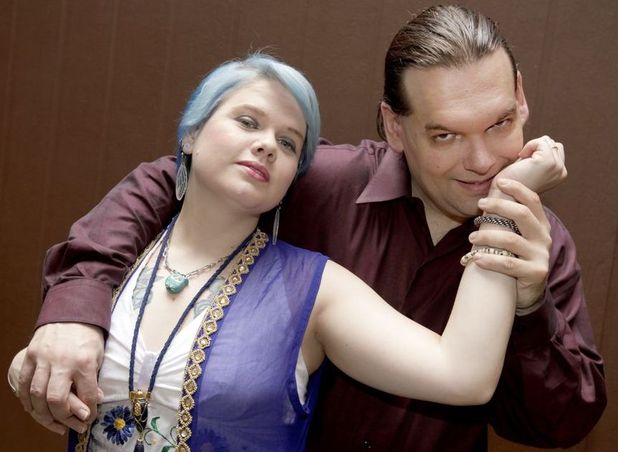 Surprisingly, she's not alone. A few months ago, the Vatican warned that vampire TV shows like True Blood and Twilight were leading to a surge of unorthodox sexual relationships.
Blut's fascination with bloodsucking began as a child when she discovered a book on vampires in her sister's bedroom. She's been completely obsessed ever since.
"It's a spiritual thing for me – to be able to give energy to someone is an extremely liberating feeling," she explains. "It's a release like any other release people seek."
However, Blut says she needs to have a very strong connection to the person who is feeding off her – something she has found with self-proclaimed vampire Michael Vachmiel, 43, whom she started dating in October 2013, after meeting him at a vampire ball.
Blut takes the 250-mile trip to Houston, Texas, where Michael lives, several times a year to allow him to suck on her blood.
"Michael and I have a very intimate relationship and I trust him completely," she says. "Of course our bond is sexual too, but having sex and donating blood don't necessarily happen at the same time."
Blut stresses that the bloodletting process is safe and respectful.
"I've specific tools that draw the blood for Michael to drink from my body. There are some risks involved, but we do everything we can to keep it as clean as possible," insists Blut, who's screened for HIV and hepatitis C every six months.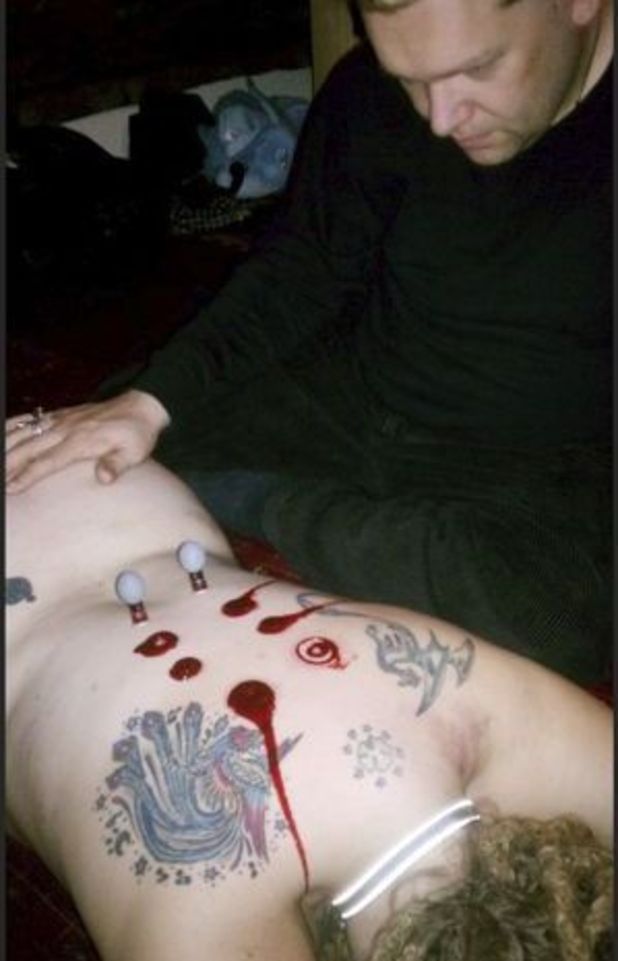 Blut and Michael perform their loved-up bloodletting in the bathroom, as it is the most sterile room in the house.
First, she makes a cut in her back or shoulders with a razor blade, before using a set of suction cups to draw the blood out. Blut sterilises her skin with alcohol before the incisions are made and Michael, a masseur, always wears gloves and uses mouthwash during feasting.
After making the cut, Blut lies on her stomach and has the blood drawn for a few minutes at a time. "The cuts are about an inch long. It doesn't take a very deep cut to draw the blood," she says, matter-of-factly.
When she first started "donating", Blut was surprised at how quickly the blood flows. Generally, only a tablespoon is shed at a time, although on one occasion, she did give Michael half a cup of her blood.
Sometimes cleaning the wound can be uncomfortable afterwards, she admits, but the process causes little pain.
"There are times when I will push myself just because I know it's something he wants," Blut says. "It doesn't take much of my blood for Michael to get his energy."
Despite her desire to donate, Blut has no desire to be a vampire herself. For her, the thrill of bloodletting is about being submissive. "It takes a very specific mindset to enjoy being a black swan," she says. "It's not about having all the power, it's about knowing that you're safe to give it up fully if you want to."
Blut is also polyamorous, which means she has multiple relationships at the same time. But she doesn't give blood to all her partners. There has to be the right sort of connection, she stresses.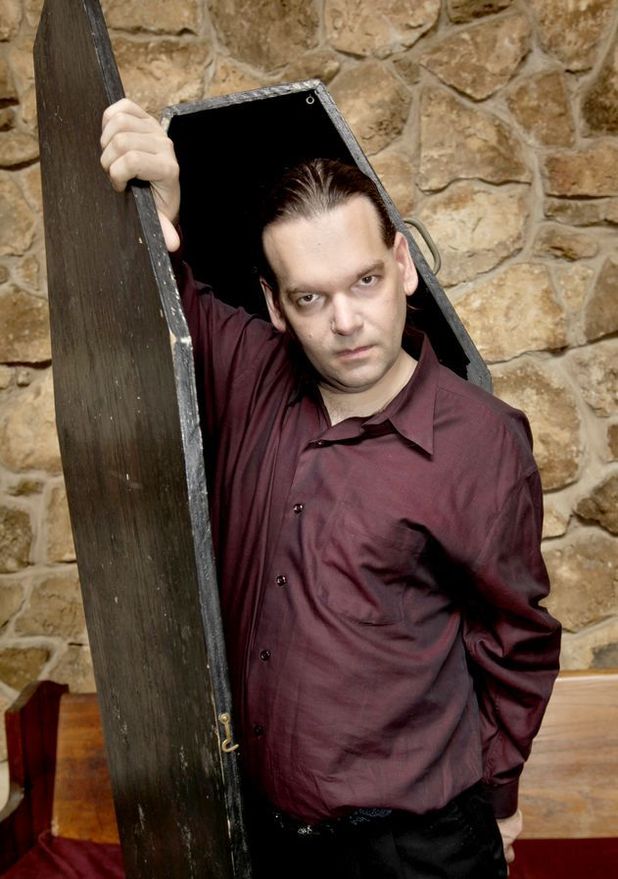 "With Michael it is an intensely spiritual experience, and afterwards I am on a high for days. Donating blood makes me feel energetic and much less emotional.
"I've never had a bad experience, as I am very careful about the partners I choose and the way I practise," she says.
Luckily, her family doesn't have a problem with her unusual way of life. "They're a pretty eccentric bunch," she laughs. But her ex-fiancé struggled with her passion for vampires and they split up.
"I've always been open about who I am, and if a guy's looking for straight-laced, that isn't going to be me," says Blut. "If you're getting something out of it and the drinker is too, then I don't see a problem with it."
Michael couldn't agree more: "There are many ways to get energy. But this is a more intimate way, and a ritual for vampires. We get the energy we need and the donor has their need to submit fulfilled, so it's completely consensual."
by Samantha Grillo & Lucy Benyon