We are an office of animal lovers here at Reveal and we just love hearing about animals given a second chance at life, so this story of little dog Lisa has totally warmed our hearts today.
Eleven-month-old Lisa was brought to an animal shelter as a puppy. She had severe chemical burns across her face but, as they had already healed by the time she was found, it's not clear what happened to the poor pup to cause the injury in the first place.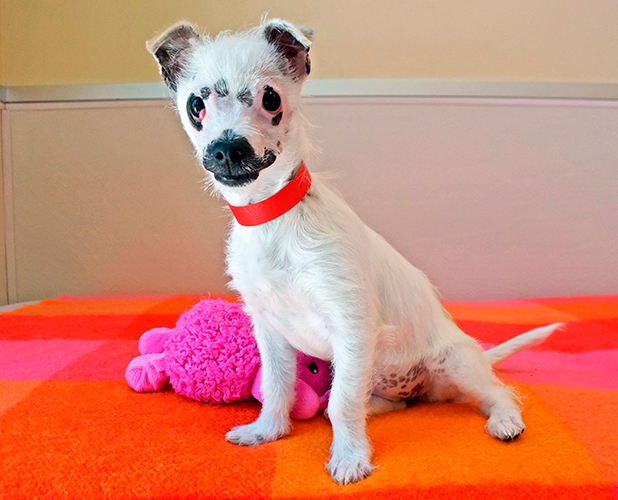 Although the burns no longer caused her pain, she was in need of medical treatment so she was transferred from a "crowded city shelter" to the Humane Society Silicon Valley (HSSV) animal shelter in Milpitas, California.
HSSV's Finnegan Dowling said: "Lisa came to us as a transfer from a crowded city shelter. She needed surgery on her eyes that our vets were able to perform that would allow her to keep her sight and be comfortable. As a private non-profit, we can take in animals like Lisa that need a little medical help or some extra time.
"Lisa's unique face is probably the result of chemical burns that she suffered when she was very young. We're unsure of how she sustained the injury as the burns were completely healed when she wound up in our care. They cause her no discomfort nor does she harbor any ill will towards people - she's just a normal, squirmy, loving 11 week old pup."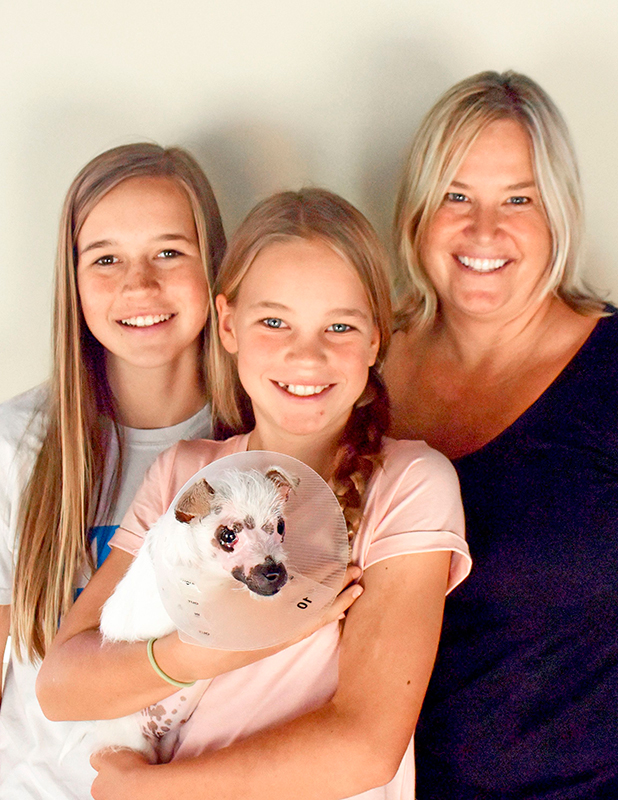 Finnegan added: "She met her family, who are awesome, during an adoption event at our facility this past weekend. They're amazing."
Lisa is now getting ready to start a new life with owner Christine Doblar and her two young daughters, who have decided to rename her Lucky.
"She just has a wonderful, sparkling personality. We looked at a few more dogs but nobody could compare to that," said Christine. "She is a precious girl! We adore her! She has the entire family wrapped around her tiny little paw!"
Find out more about HSSV here