It's official, British women would most like to have a holiday fling with an Italian this summer!
Research conducted by Lastminute.com found that one in ten women say they would choose to lock lips when on holiday with a tall, dark and handsome hottie from Rome, Florence or Sicily, over lads from Liverpool, London or Leeds.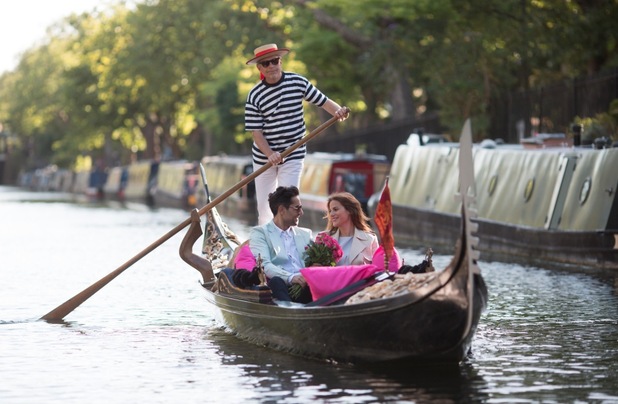 However, unlike our suave and confident Italian counterparts, us Brits can be a little reserved when it comes to wooing a stranger. But help is at hand! A few real life Italians have created a list of essential flirting tips so we can all bag our very own Italian Stallion.
Here are just five of many top tips...read, learn and prepare to say ciao to that tall, dark and handsome stranger! Oh, actually maybe don't say ciao...
1. DON'T say Ciao Bella/Bello: If it doesn't come from a fellow Italian it doesn't sound quite as genuine. Noted!
2. Pasta Amore! If you don't like pasta don't bother. Gain extra brownie points by learning to make and cook it yourself. Also, Fettuccine Alfredo does not exist in Italy, so never eat pasta with chicken if you want to impress your date.
(Pasta and chicken tastes SO good though, we might ignore that one).
3. Don' forget to ask about Mamma: Italians are all about 'la famiglia' so don't under estimate the importance of asking about their family and talking passionately about yours.
4. Get touchy feely: Italians are very tactile and expressive, so a slight touch of the arm will let them know you're interested.
(Doesn't bode well with that British reserve, does it?!).
5. Get them over for dinner: …And cover everything in basil. Apparently it's the way to their heart. As far as dessert goes, it's always gelato, never ice cream, and if you're feeling super romantic a little Tiramisu (literally meaning 'pick me up') will help you long into the night!
If following rules isn't your bag, then Lastminute is launching a pop-up flirting school open on Friday 7 August 11-2pm in London's Little Venice, where they can have their very own flirting lesson with a real Italian.
Open to men and women, the drop in sessions will give people the chance to practice their flirting skills on some charming (and gorgeous) Italians, ensuring their next holiday is one to write home about!
For exclusive competitions and amazing prizes visit Reveal's Facebook page NOW!