Kim Kardashian and Kanye West have been spotted sightseeing in London!
Visitors around London were stopped in their tracks on Wednesday (5 August) as Kim and Kanye hopped across the pond and posed for selfies at some of London's most famous landmarks.
Any fans asking for an autograph would've been sorely disappointed though because these are actually waxworks!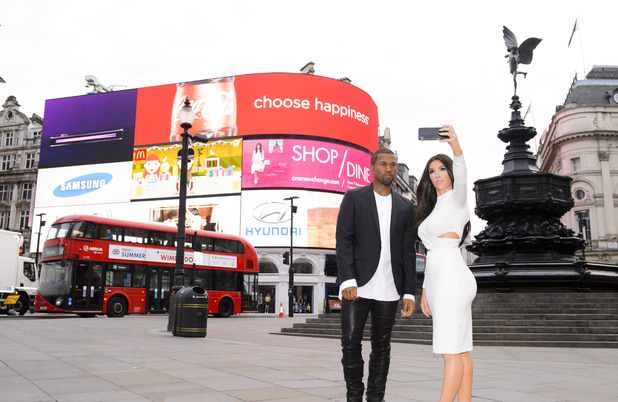 Kim was
immortalised in wax in July
, but the arrival of her husband Kanye called for the ultimate Kardashian celebration - a sightseeing selfie taking photo spree, what else?!
The duo were spotted at Big Ben, Buckingham Palace, The Millennium Bridge and Piccadilly Circus, taking a variety of selfies together and with fans. We wonder if there's a North West waxwork in production so the whole family can sample the delights of London?!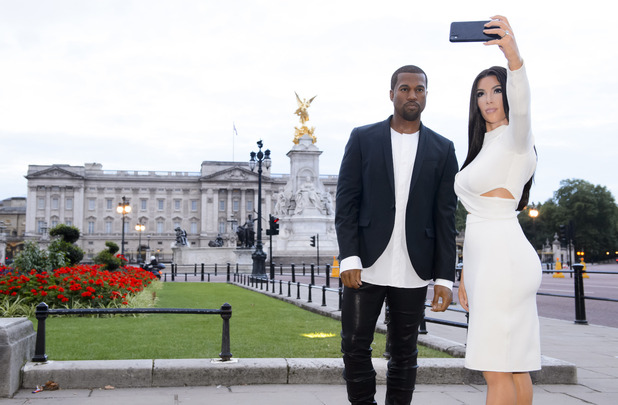 One excited fan genuinely thought he'd stumbled into filming for
Keeping up with the Kardashians
, commenting: "They are just so real, I really thought they were filming for the TV show. I can't believe they are not flesh and blood; just too, too good."
Meanwhile, staff at a nearby estate agents came tearing out of their office in excitement, only to realise it wasn't actually the showbiz couple.
They explained: "We genuinely thought it was the couple themselves. We just had to come out and grab some pictures!"
Don't worry, we'd do just the same!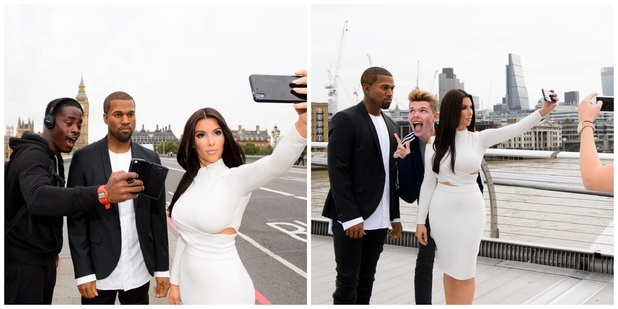 Kanye joins Kim's 'selfie taking' wax figure at London's Madame Tussauds in a special area. Guests can pose for selfies alongside the pair which will be captured by Kim's mobile phone in front of a constantly changing backdrop.
Kanye will be dressed stylishly as ever in leather trousers and a white shirt, finished with a sharp black blazer. Kim will be wearing an outfit by Jonathan Simkhai donated by the designer himself. We can't wait for the moment the actual Kim and Kanye meet their waxwork versions - selfie galore!
For exclusive competitions and amazing prizes visit Reveal's Facebook page NOW!