It's not every day that a teenage girl gets to meet her idol.
But that's exactly what happened when 14-year-old Ella Rose got a special invitation to meet singer Peter Andre last week.
The teen, who has undergone six heart ops, felt her troubles temporarily fade away when she was presented with tickets to Peter's concert at Rochester Castle.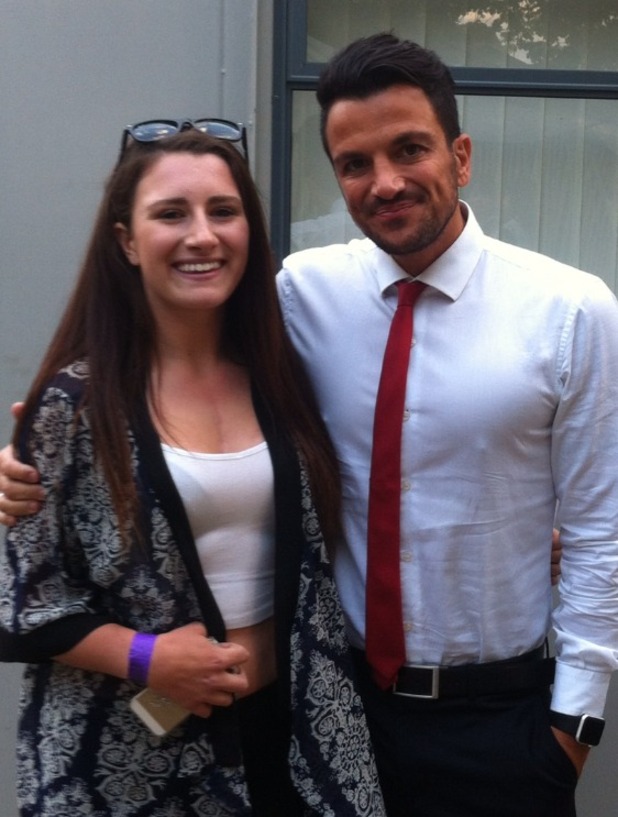 Things only got better when she got to meet her hero and his new wife Emily Donagh, just days after they tied the knot.
The teen, from Upchurch in Kent, has had complicated heart problems since she was nine weeks old. She has undergone countless surgeries, including six open surgeries, to her heart and lungs.
A lover of dance and music, – especially Peter Andre – Ella is constantly in hospital having her arteries stretched through her groin so that she can have a new heart valve when she hits the age of 18.
So when Pete and Emily heard that she was a super fan, they went out of their way to make time before the concert to meet Ella and her mum, Natalie.
"When Ella was born in 2001, I had all the normal concerns of a first time mum. But there was something more, that I knew just wasn't quite right. When her lips kept turning blue, I took her to a private doctor and found out the truth of what was going on with my baby," says Natalie.
'Ella's heart was full of problems and the surgeries kept coming thick and fast. By the time she was just 12, Ella's young body was covered in scars.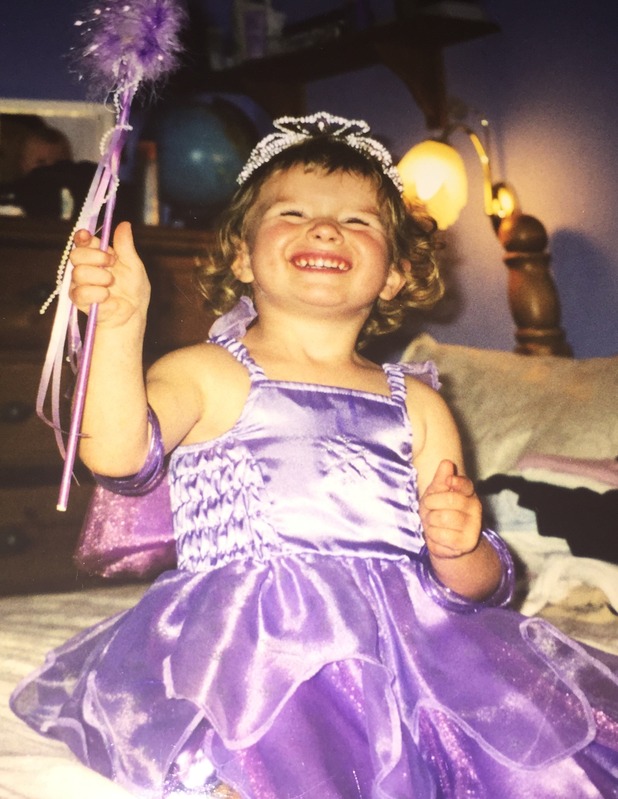 "As a naturally self-conscious pre-teen, she received some vile comments when she did PE and wore certain tops that showed her body.
"Some of the things they said were unthinkable. But Ella rose above that."
As a reward for her bravery, her family wrote to Peter. And they were stunned when the singer agreed to a surprise meet and greet.
"We couldn't believe it," says Natalie. "Ella's face when we got to the venue and let in the side entrance was priceless.
"Pete gave her a big hug and kept asking if she was okay. Obviously she couldn't have been better!
"He told her that nothing could stop her from fulfilling her dreams to be a dancer and that she should go for it, no matter what.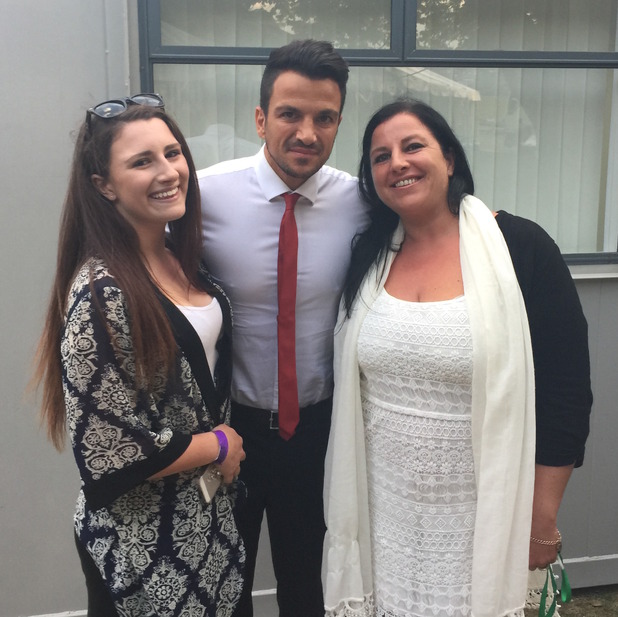 "Emily also took time to talk to us too, introduced us to baby Amelia and talked all about their wedding. As a doctor herself, she understood the agony Ella had gone through and showed such kindness. It was very surreal for us all!"
Now rather than being the butt of their jokes, Ella is the envy of her peers at school who all wished it could have been them meeting Pete that night.
"I know that nobody deserved it more than Ella though. Despite the struggles with her heart that Ella faces in the next few years, she'll have that memory of her time with Pete to hold onto when times get tough. We'll always be so grateful."
For your chance to meet Pete, he will be doing signings of his new summer perfume Breeze from next week in the following locations: Woking, Bristol, Gwent, Llanwlli, Durham and Rotherham. For more details please visit
peterandre.com/appearances
by Sally WindsorFor exclusive competitions and amazing prizes visit Reveal's Facebook page NOW!