This adorable owl and pussycat pairing have become internet sensations after striking up an oh-so-cute friendship in Japan.
Baby owl Fuku and Scottish Fold kitten Marimo live together at the Hokulou Coffee House in Osaka, where customers can enjoy a drink while cuddling a fluffy friend.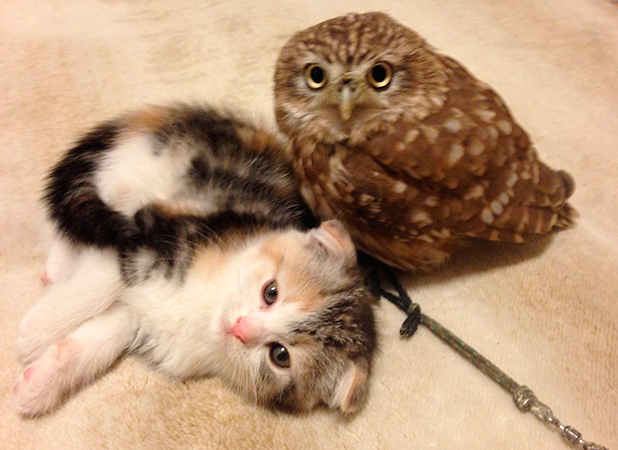 These guys are the main attraction ever since buddying up. They hang out together, play together and even nap together at the shop!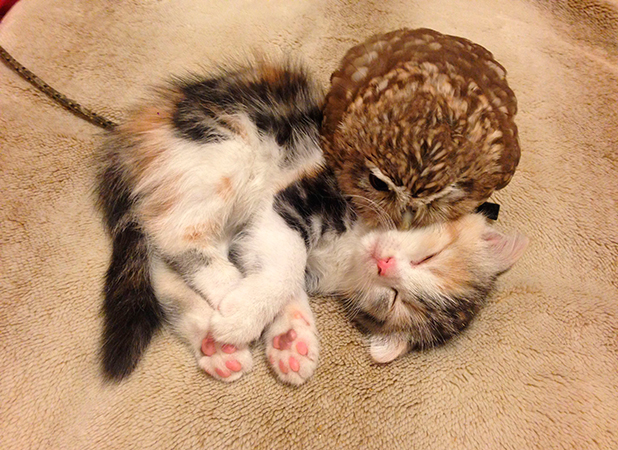 The café's owner says business has never been better after the cute owl and kitten became internet sensations, with people travelling from all over the world to see them.
As soon as we can afford a plane ticket to Japan, we will be joining them!
Try Reveal 's digital edition On iPhone & iPad. Subscribe now!