We're loving this inquisitive looking and very cute little Fossa that has just arrived at Chessington World of Adventures Resort!
The three-year-old named Sibe was pictured getting used to her new surroundings after arriving in the UK from the Henry Doorly Zoo & Aquarium in Nebraska, USA.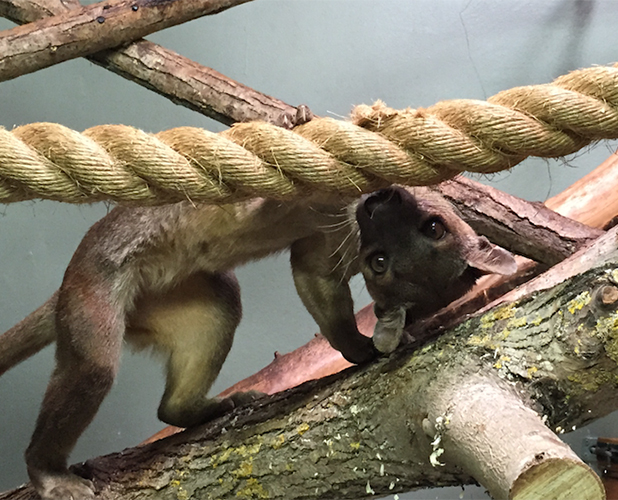 She may be young but she's very important as it's hoped she'll mate with the male Fossa named Sambara at Chessington and help introduce a new blood line to Europe.
No pressure then, Sibe!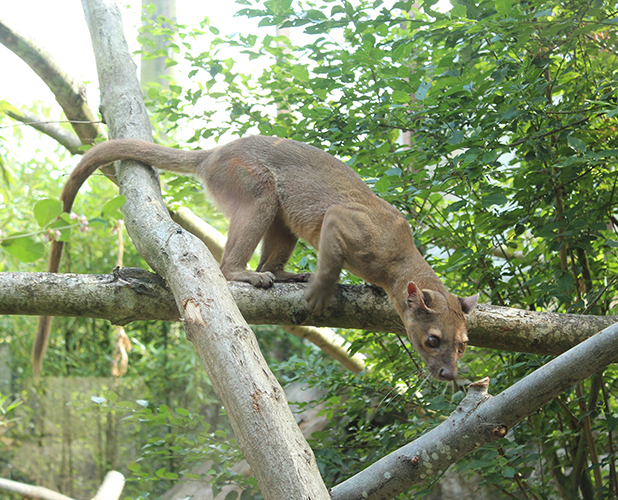 Fossas are listed as a vulnerable species due to threats from deforestation and hunting in their Madagascar homeland. Less than 2,500 of them remain in the wild.
They hunt prey including fish, birds and lemurs and prefer to live a solitary life, only coming together during mating season.
Michael Zurnamer, Carnivore Supervisor at Chessington World of Adventures Resort said: "We're very excited to welcome Sibe to the Chessington World of Adventures Resort family on Trail of the Kings. Her arrival is fantastic news for the Fossa species with the introduction of the new blood line into Europe. Adventurers will most likely see her busy exploring her new environment and surroundings as she settles in, she's very curious!"
Try Reveal 's digital edition On iPhone & iPad. Subscribe now!