A giant working model of London's Tower Bridge has been created entirely from batteries!
How incredible is this?!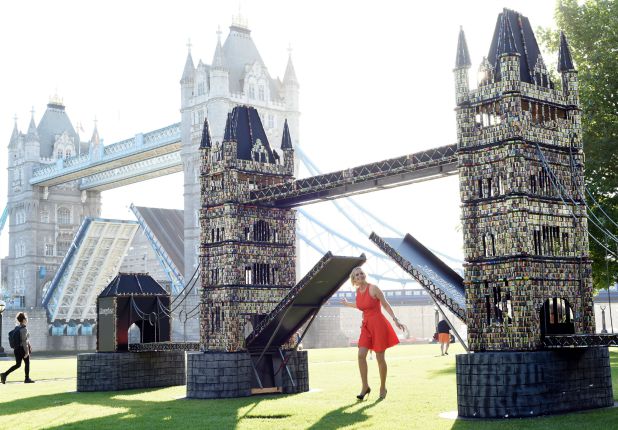 Gadget Show
host Pollyanna Woodward unveiled the structure today. Designers spent four weeks creating the model from 83,000 old batteries. It's 13-foot high and 33-foot wide and weighs a whopping two tonnes. It even opens and closes!
So what's the point?
Well, it was created to mark the launch of Energizer EcoAdvanced which is the world's first AA battery made with four per cent recycled batteries. Once the model is dismantled, the batteries will be recycled for future packs.
Pollyanna said: "With UK households buying 392 million batteries per year, it's about time that there was a more sustainable battery option for us to buy without compromising performance. As a tech geek I am truly in awe of what Energizer has achieved by re-imagining Tower Bridge into a battery-powered sculpture, turning waste into wonderful.
"Recycling batteries to make new ones challenges what was thought possible and is testament to the steps the business is taking to future-proof our planet. As a mum, I now use more batteries than ever - in baby monitors and toys and it's reassuring to know there is now a guilt-free energy option".
Try Reveal 's digital edition On iPhone & iPad. Subscribe now!