A boozed up squirrel caused £300 worth of damage after getting sozzled at a private member's club.
Club secretary Sam Boulter, 62, thought the venue had been raided by thugs when he opened up and saw the mess.
Glasses had been smashed, drinks poured all over the floor and the place trashed.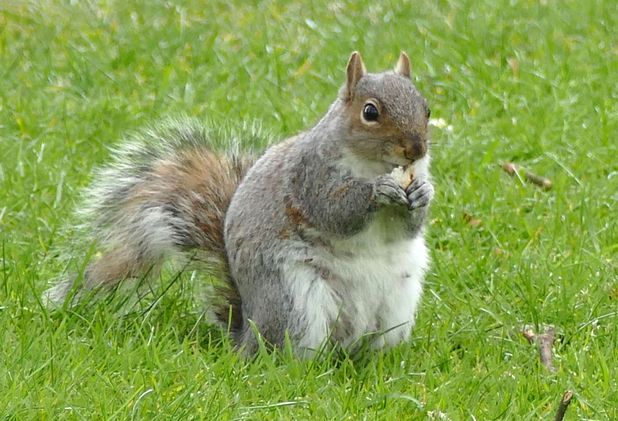 To his amazements a drunken squirrel then "staggered" out from behind a box of crisps.
It is the thought the creature had become tipsy after turning on one of the ale pumps at the Honeybourne Railway Club near Evesham, Worcestershire.
The animal was finally caught and released.
Mr Boulter said: "When I opened the door it was ransacked. I'd never seen anything like it before – he had run around the shelves and across the bar.
"There were bottles scattered around, money scattered around…he had obviously run across the bar's pumps and managed to turn on Caffrey's (ale) tap."
He added: "He is the rowdiest customer we have ever had. It's safe to say he is now barred from the club for life."
by Tammy HughesFor exclusive competitions and amazing prizes visit Reveal's Facebook page NOW!