Our favourite baby elephant is back!
Hagenbeck Zoo in Hamburg, Germany has released new pictures of the
tiny newborn elephant born to mother Yashoda
earlier this week.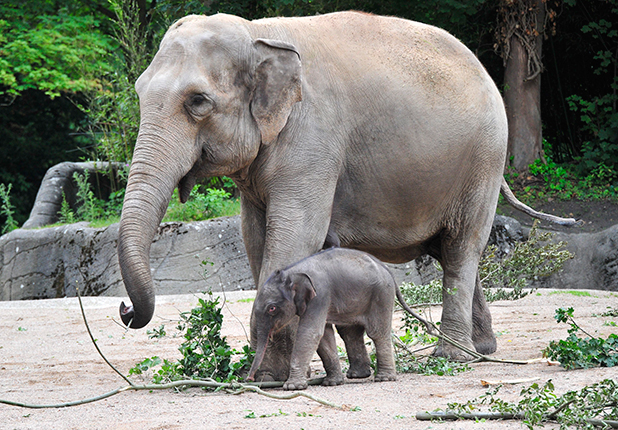 The teeny tiny little calf hasn't been given a name yet as the zoo are asking members of the public to send in their suggestions.
She was pictured getting used to her paddock with mum Yashoda on Thursday morning (16 July) – and no doubt used to walking! How cute is she?!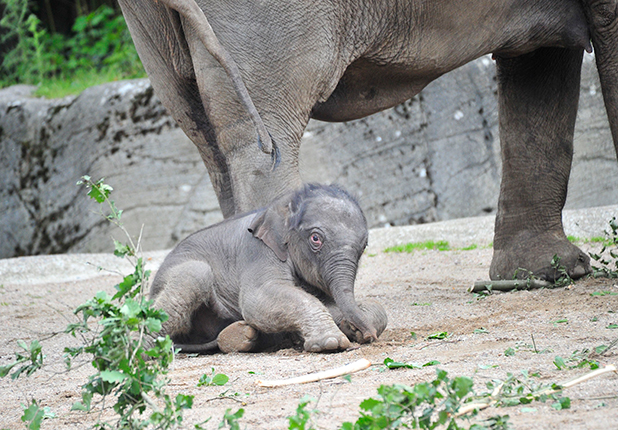 It looked like the baby elephant was a bit unsteady on her feet at one stage and toppled over before her mum helped her right herself.
According to the zoo's website, the little calf has plenty of support from her family: there are nine other elephants housed at the zoo, all of whom rush to her aid when she tumbles over.
If Hagenbeck Zoo could just release a picture of this adorable elephant for us each week we would be SO happy!
Try Reveal 's digital edition On iPhone & iPad. Subscribe now!