An elderly couple from Gloucestershire claim to own Britain's oldest goldfish – who has just celebrated his 38th birthday!
Richard and Ann Wright's children won Splash at a fair in 1977 and brought him home in a plastic bag of water.
The family assumed the goldfish would only last a matter of months but were gobsmacked when Splash continued to survive through the decades.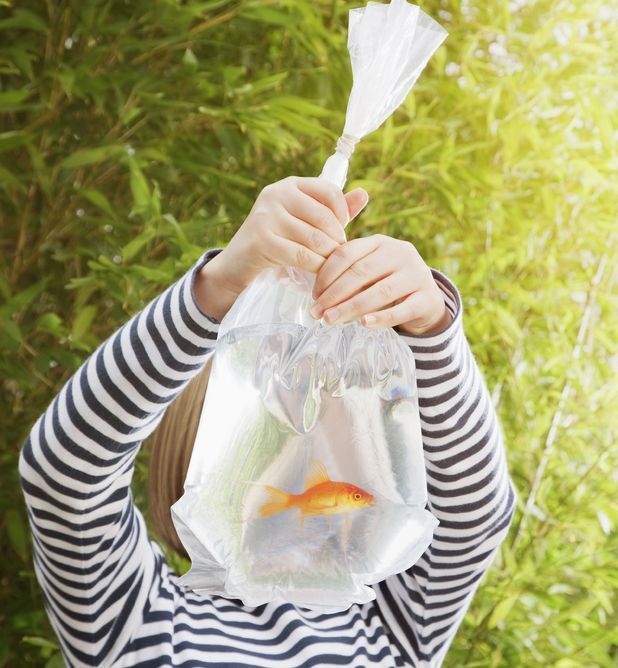 The golden wonder has lived through countless historical events, including the assassination of John Lennon, Prince Charles's wedding to Diana and the London 2012 Olympics.
Mr Wright, 71, said: "He looks as if he's coping fine but I've no idea how he's still alive. It feels like he's been around forever.
"We've never done anything out of the ordinary to care for Splash - we've been blessed with a really hardy fish who's lived through it all."
Splash has also survived the death of fellow goldfish Splish who lived for an incredible 30 years in the same tank.
Mr Wright added: "Not much has changed since then really - Splash just swims around looking happy as he always has but I'm sure he grieved for Splish.
"They were a double act for such a long time it's been a bit odd seeing Splash on his own.
He added: "We certainly didn't expect Splash to live this long - it's incredible. The children eventually grew up and left home but Splash has stayed put with us - he's really part of the family."
FISHY FACTS
The world's oldest goldfish, Tish, lived for a whopping 43-years before dying in 1999.
Goldfish sleep with their eyes open.
Their memory lasts three months - not three seconds as many people believe!
by Tammy HughesFor exclusive competitions and amazing prizes visit Reveal's Facebook page NOW!