WAKING up to find an intruder in the bedroom would be most women's worst nightmare.
But when this happened to brave Ffyona McKeating she jumped out of bed to defend her home despite only wearing her bra and knickers.
The single mum-of-two screamed and then started wrestling the darkly dressed man who had hold of her laptop.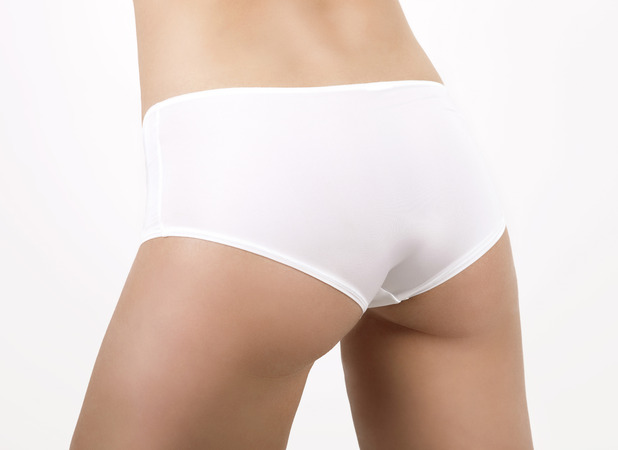 Ffyona, from Walton-le-Dale, Lancs, told the
Daily Express
: "I'm a light sleeper and I was woken about four-o'clock by a noise.
"I saw this figure, dressed all in black and wearing gloves, standing at the side of my bed. I sat bolt upright and screamed as loud as I could.
"I was just in my underwear, but he wasn't going to get past me without a struggle."
Despite being terrified the 43-year-old's maternal instincts kicked in and she was forced to fight in order to protect her children, aged four and two, who were sleeping just feet away.
She said: "I thought I was going to die. I'll remember the ghoulish look on his face for as long as I live."
Ffyona, who runs a beauty clinic, was worried that she would lose her laptop which had all her business files on it.
Standing between the strange man and her bedroom door, she put up a fight and managed to grab her laptop back before he ran off.
A neighbour's CCTV footage suggested there had been two raiders - with one downstairs loading valuables into Ffyona's car while the other was upstairs.
Police confirmed that two men had been questioned and one charged with a number of burglary and theft offences after the incident which happened last Thursday (July 9).
He will appear at Preston Crown Court on August 11.
by Tammy HughesFor exclusive competitions and amazing prizes visit Reveal's Facebook page NOW!