We know tigers are dangerous and probably wouldn't take too kindly to us cuddling them but there's something so adorable about little tiger cubs, right?!
These two Siberian tiger cubs were pictured playing together at Olomouc Zoo in Czech Republic, making us go: 'Oh my gosh, they are SO sweet!'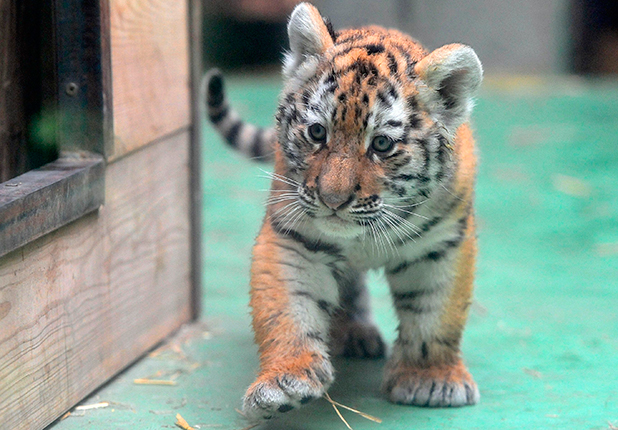 They were born on 8 May to mum Betty, who was watching them as they played and gave them a cleaning up once they were done!
Just. So. Cute. We. Can't. Handle. It.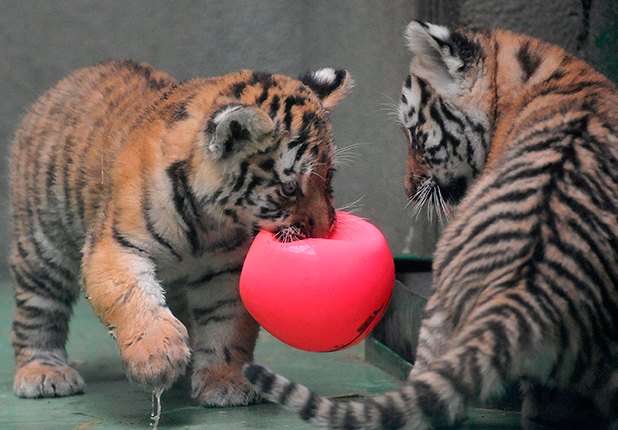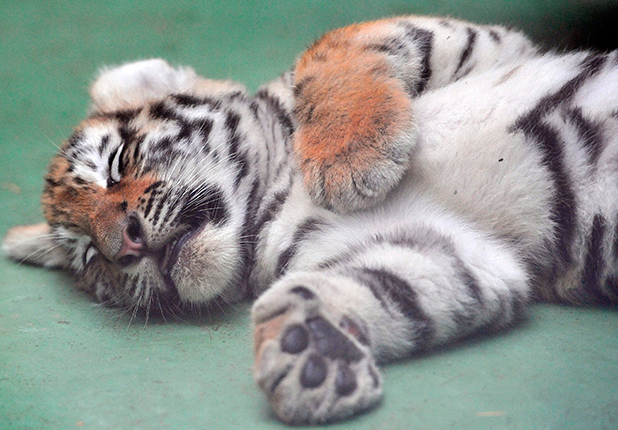 Siberian tigers are the largest cats in the world and according to National Georgraphic, there are thought to be 400 to 500 living in the wild. Females give birth to two to six cubs in a litter and raise them without their father around.
The little cubs remain with their mum for around three years before heading off to tackle life alone. They start hunting at just 18 months old.
Reveal is now on Google Plus! Join us here for the latest pictures, fashion and celebrity news!