Reveal has joined forced with the Carers Trust to launch a new campaign, supporting the incredible, selfless work of Britain's seven million unpaid carers.
Imagine coming home one day and finding that your entire life has changed. That the normal course of things is no more, and the people you've depended on now need you to do everything for them.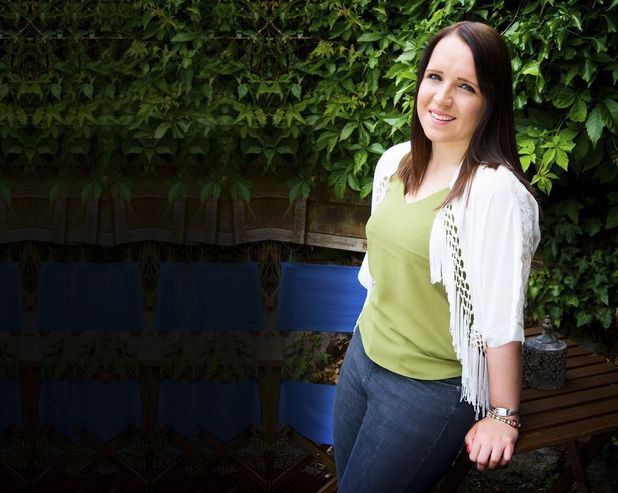 That's exactly what happened to Joanne Galazka when she was only nine years old. Her parent, a single mum, was diagnosed with bipolar disorder after the birth of her fourth child. Overnight, Joanne became responsible for her three young siblings and a full-time carer for her mother, despite being a primary school child.
Right now, across the UK, there are seven million people – one in 10 of us – caring for a loved one, providing round-the-clock practical, personal and emotional support. They can be any age, from any walk of life.
Unrecognised and undervalued, they juggle the demands of school, college or work with the responsibilities of running a home and caring for a parent, child, sibling or friend. It's a huge burden to bear, often without the option of taking a break – ever.
A new survey by the charity Carers Trust shows that three-quarters of carers put in over 50 hours a week, with 30 per cent never getting any kind of break. Just seven per cent of carers get a daily break from their responsibilities, but over half use that time to do chores, while one in five simply sleep when they get the chance.
Today, we are launching a campaign with Carers Trust, in partnership with Greggs the bakers, to highlight the heroic work these unpaid carers perform – often in the most difficult circumstances – and how crucial it is that they receive the right support.
Carers Trust provides access to desperately needed breaks, advice and hands-on practical help, as well as play schemes for young carers. For Joanne, their support was "a lifeline". But the charity relies heavily on donations to keep on supporting 420,000 adults and 30,000 children across the UK.
This September, we'll be calling on our readers to host a 'Britain's Best Breakfast' to raise money for Carers Trust, so that we can help make sure everyone has access to this vital support if they suddenly find themselves in Joanne's shoes.
'This research confirms that carers often work 24/7 without a break,' says Gail Scott-Spicer, Chief Executive of Carers Trust. 'Many of them tell us they often don't have time for breakfast – the most important meal of the day.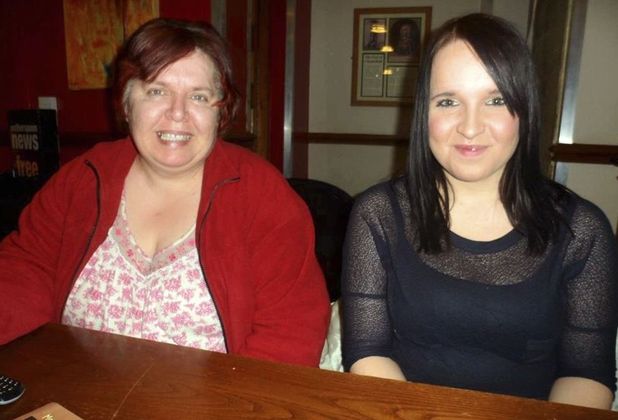 'We probably all know a carer like Joanne. It could be the woman next to you on the bus, juggling work with caring for her husband, or your elderly neighbour caring for his wife; the young dad across the road, caring for his disabled daughter, or the boy in your child's class, caring for his mum who has cancer.
'We're delighted to be working with Reveal and Greggs on this campaign. This September, we are asking people across the country to host a breakfast at work, at home, anywhere, and raise money to help support the UK's seven million unpaid carers. Three in five of us will be a carer at some point in our lives. It really could happen to anyone.'
"CARERS TRUST GAVE ME MY LIFE BACK"
Joanne Galazka, 25, shares her story
'Hi, my name's Jo, and I'd like to tell you my story and how Carers Trust supports me and my family. I became a young carer at the age of nine when, shortly after giving birth to my youngest brother Joshua, my mum, Freda, was diagnosed with severe post-natal depression and bipolar disorder.
I was the eldest of four in a single-parent household. In order for my family to stay together, I was left with little option but to step up and take on a caring role. My life changed overnight. Our loving mum, who'd done everything for her children, was no more – a shadow of her former self. Without even knowing it, my childhood flashed before my eyes.
It wasn't until I was 11 that I discovered I was what is referred to as a 'young carer'. Mum hadn't got out of bed all through the Christmas holidays. I'd been on the phone every day to Social Services, but no help was coming. By the time I went back to school, I had a breakdown.
A teacher then made some calls, and a support worker from the local young carers' project came to our home to do an assessment. I soon found out that activities like cooking, cleaning, ensuring your siblings are dressed and sent to school and paying the bills – all the things I assumed were normal – simply weren't the average responsibilities of a normal 11-year-old.
And as I got older, my responsibilities increased. Mum's condition meant she could be hospitalised for months on end – on one occasion, she was sectioned for almost a year. I had to ensure that my siblings – Christopher, now 23, Sarah, 21, and Joshua, 16 – were supported, emotionally as well as physically.
I still had to go to school, do homework and sit exams, like any other child my age. Being a full-time carer meant that my health suffered, and sleep deprivation is something I experienced a lot.
I was under immense pressure at times, and felt alone and isolated. When my friends were out, I was doing the weekly food shop, or attending parents' evenings.
OUT OF THE SHADOWS
Mum's bipolar meant her moods could swing from one extreme to another. Erratic behaviour is a common symptom of the disorder and, like many sufferers, she'd go on sudden spending sprees.
The electricity would get cut off, or bailiffs would take away the sofa because we couldn't afford the repayments. More than once, I wondered how I was going to be able to put food on the table.
So, I can't even begin to explain the hugely positive impact that Carers Trust has had on my family's life. They threw me a lifeline – from emotional support over coffee with the support worker, to vital respite like cinema trips and bowling with other young carers. Just someone asking, "How are you today, Jo?" – those words meant everything to me.
My support worker never stopped believing in me, and told me I could achieve anything I put my mind to, which helped eliminate the huge guilt I felt for having dreams outside of family life.
So here I am, telling you my story, having graduated from Cardiff University with a 2:1 degree in social policy and a great career with the trade union Unite, where I've just been promoted to become the youngest regional industrial officer ever.
I never would have even considered going to uni – in fact, I was predicted to get low grades in my GCSEs. But that made something snap inside me. I didn't want to be a victim of my circumstances.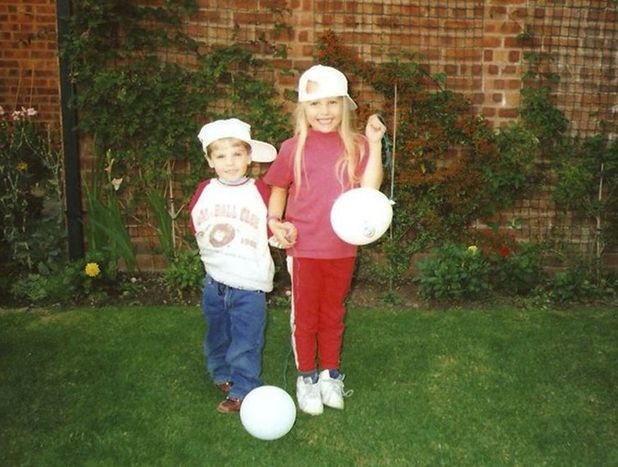 So, with the support of Carers Trust, I did the unthinkable and moved out of home. I did feel selfish, but they made me see that I deserved a future too.
Carers Trust continue to support my siblings while they now care for Mum in my absence – though I never stop worrying and call every day. Christopher and Joshua have taken responsibility for the daily care of our mum, who is becoming more needy and her behaviour more erratic as time goes on. Joshua now runs the home, as I did, and still attends school, so he has a huge amount of pressure on his shoulders.
Mum's now unable to wash herself safely, so Joshua has to give her a bath, which, as you can imagine, is very traumatic and embarrassing for a teenage boy, as are the regular trips to the food banks after Mum has spent the food money.
Daily life for the boys is very isolating and difficult, but I couldn't imagine how our family could stay together without having a Carers Trust support worker who they can call on at any time of the day, someone to guide them and teach them. I will continue to support the Carers Trust, and I hope you'll do the same.
Their support allowed me to become an independent young woman, not just a "carer" living in the shadows.'
TEXT TO GIVE!
Text
CARE
to
70660
to donate £3 to Carers Trust today.
If you would like to host a breakfast and raise money for Carers Trust this September, please visit
britainsbestbreakfast.org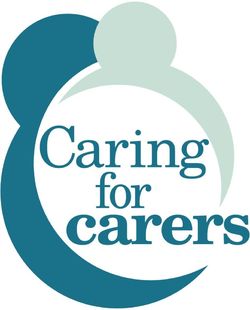 WHAT IS A CARER?
Anyone who cares, unpaid, for a friend or relative who suffers from an illness, disability, mental health problem or addiction and cannot
cope without their support. That can include:
Serious physical illness
Physical disability
Long-term neurological conditions
Mental health problems
Addiction
Learning difficulties
For more info, please visit carers.org
For exclusive competitions and amazing prizes visit Reveal's Facebook page NOW!