Irishwoman Elizabeth Dempsey looked in great spirits yesterday as she celebrated her 105th birthday in Dublin!
The eldest of four children from the Ballsbridge area of Dublin, she was born in 1910 which means she lived through world events such as the sinking of the Titanic, the Easter Rising and both World Wars.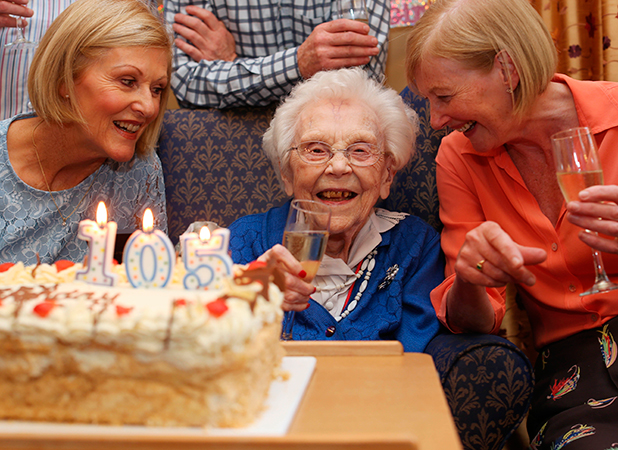 As she marked her 105th birthday with nieces Miriam Scott and Anita Fitzgibbon, she gave a fascinating insight into life over the past century.
Of the Easter Rising in 1916, she said she remembered being told to stay away from the windows of her home as soldiers were on the bridge. One other girl wasn't so lucky, being shot by a sniper when she ventured too close.
Elizabeth can remember World War 1 being declared and English soldiers arriving in Ireland. Ahead of WWII she had been on holiday in London and recalls how you could buy a dress for £1 from Selfridges or M&S.
She worked at a law firm until she was 75 years old and cites her career as something she is very proud of having worked from a junior to head of her own department.
As for why she looks so fantastic at 105, she says cleansing her face is very important and she's also splashed out on an expensive face cream. She also has her hair set every week and isn't afraid of having the odd glass of sherry!
For exclusive competitions and amazing prizes visit Reveal's Facebook page NOW!