Proud parents Noel and Sue Radford introduced their 18th child to viewers on ITV's This Morning today.
The bakery owners head one of Britain's biggest families, with 18 children ranging from Hallie, a few weeks old, to 26-year-old Chris. Sue nursed Hallie during the interview, while Noel and the rest of the family sat around them wearing namebadges.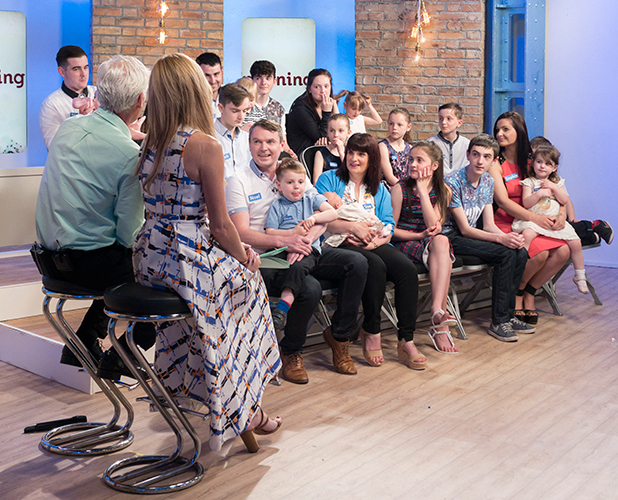 Presenter Phillip Schofield revealed a few interesting facts about life in the massive Radford house including every week they use 120 pints of milk, 20 loaves of bread, 14 cereal boxes, 28 rolls of toilet paper, not to mention 12 loads of washing needing done every day!
The family don't claim any benefits - and admitted they get annoyed when people assume they do. Instead, they live from the profits made at their bakery business. The kids are all expected to chip in at the shop when they reach 12.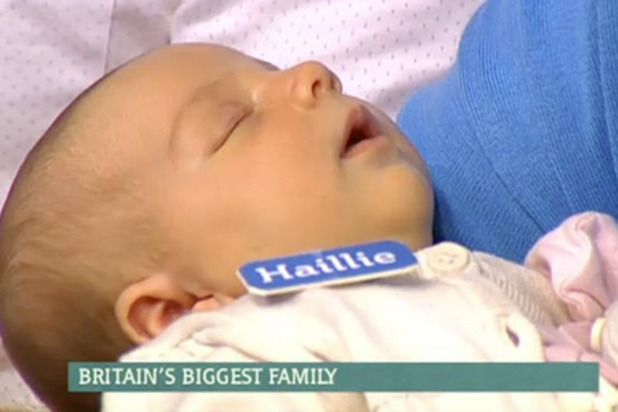 Sue was just 14 years old when she gave birth to Chris and admitted today she'd never set out to have a huge family. She said: "We thought we would have three, maybe four at a push and then that kind of went out the window! We just loved it that much that we carried on!"
The family live together in a ten-bedroom house where breakfast is served on a shift basis and everyone must eat the same meal: no room for picky eaters here! As you'd imagine, they have a strict morning regime as well to make sure everyone gets out of the house on time... although Noel did admit he has forgotten a kid on occasion!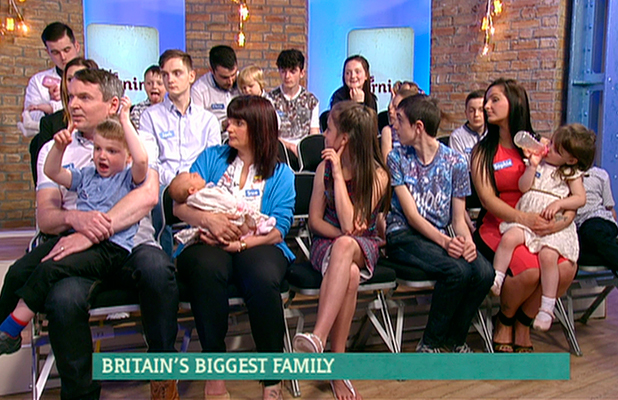 With so many young children under one roof, you'd assume there were plenty of rows and bickering but apparently that's not the case. "They do pretty much [get on]," said Sue. "They have their fights don't get me wrong, but they do get on very well together."
Sue and Noel said they've become used to budgeting and making their money stretch. They budget for Christmas throughout the year and each kid is given their own budget so they understand money.
They also make sure to spend some quality time together. "We haven't been on a date night for a while with being pregnant obviously, but we do like to have a date night at least once a month, so that's our kind of downtime," said Sue.
"We have our own business, it works very well for us and allows us to be more flexible, and we do get to spend a lot of quality time with the children."
For exclusive competitions and amazing prizes visit Reveal's Facebook page NOW!