Even little LEGO men like to rock out!
In honour of this week's Glastonbury Festival, the clever team over at LEGOLAND Windsor have unveiled a teeny tiny version of the world's most famous music festival.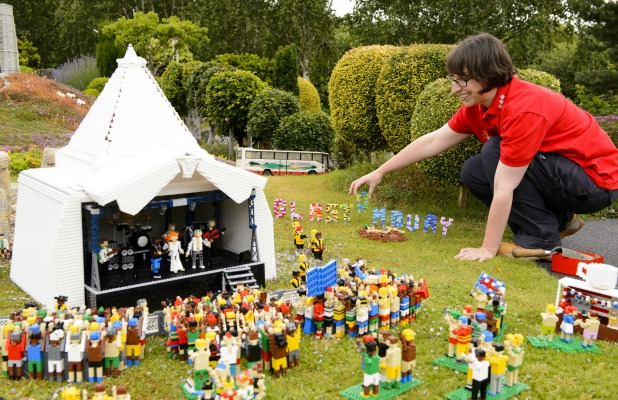 Look at the little Pyramid Stage!
The attention to detail is pretty amazing: we can see the headliners on stage, the moshing crowds with hands in the air, and even a few people hanging out by a refreshment stand! Amazing! There's even a little VIP area!
Let's hope the
actual
Glastonbury is as bright and sunny as this little one! The festival kicks off from Wednesday, 24 June with acts performing including Kanye West, The Who and Mark Ronson, alongside Florence + the Machine, who stepped in after Foo
Fighters were forced to pull out
because of frontman Dave Grohl's leg injury.