This picture of a squirrel photo-bombing a couple's holiday snap has been voted the world's happiest picture.
More than 70 per cent of people said they could not resist smiling at all at the image taken in Canada in 2009 that quickly went viral.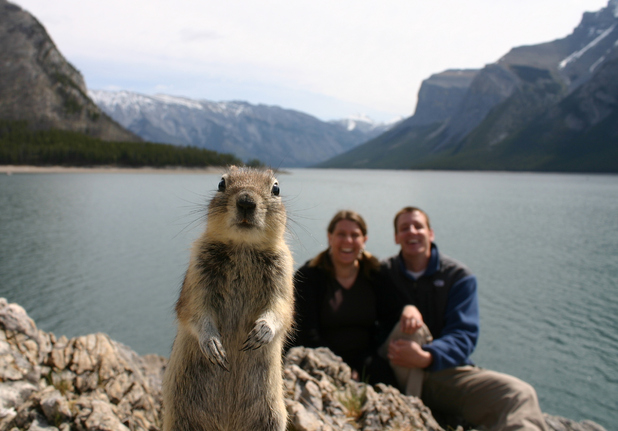 Psychologist Dr Simon Moore explains the reason why so many of us have a happy response to the picture.
He says: "The unexpected element in this shot, and our response to it, may help to explain why photo-bombing has become such a popular trend – it results in an unexpected emotional experience.
"Sudden 'nice' surprises are good as psychologically we feel we got more than we were expecting."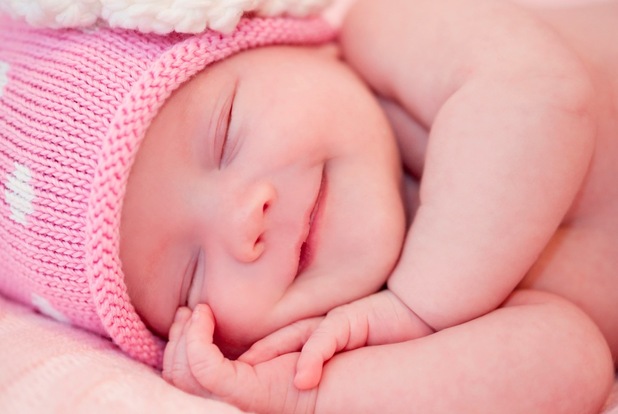 Other photos in the poll, conducted by Coca Cola, included a grinning baby in a pink hat, a smiling snowy owl and a curious giraffe, which all prompted smiles from seven out of 10 people.
An image of a cute dog lying asleep on the grass had a smile score of 69 per cent.
All together now... awwww!
by Tammy HughesFor exclusive competitions and amazing prizes visit Reveal's Facebook page NOW!