They're always hanging about, taking up room at the bottom of your purse...
But when one mum tried to pay part of her bus fare in 1p and 2p coins, she found herself on the wrong side of the law because the bus driver not only refused to accept her payment - he called the police!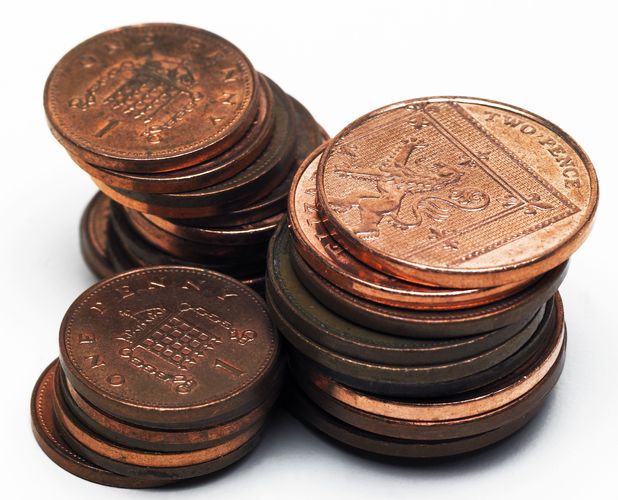 Laura Pulley, 35, had 25p worth of pennies that she wanted to put towards her 60p fare, but the driver turned her coppers down and when Laura refused to get off, he dialled 999.
The mum-of-two from Canvey Island, Essex, decided to catch the number 22 bus to take her four-year-old daughter Lola home from nursery.
It was supposed to be a treat but it soon turned into a disaster that left Laura feeling embarrassed.
She told the Daily Mirror: "I was close to tears, he expected me and my daughter to get off the bus. It was so humiliating but when I was about to leave I thought, 'no, money is money'."
Laura feels the driver's actions were out of order and will be steering clear from buses from now on.
Surprisingly, the bus driver was actually within his rights to refuse Laura's change because of The Coinage Act 1971. Never heard of it? Nor us, but it allows refusal of payment with bronze coins over 20p.
A spokesperson for bus firm First Essex told the newspaper: "It is not our travel policy to refuse travel to costumers wishing to pay with small change. We will be contacting Miss Pulley to apologise."
by Charlotte JacksonFor exclusive competitions and amazing prizes visit Reveal's Facebook page NOW!