After a year as a singleton, Rosy Edwards, 28, turned her attention to Tinder dating. Her new book uncovers the hilarious highs and lows of her man hunt, as she tells us here…
"My thumb was starting to hurt. I'd been swiping solidly for a good few minutes without much luck: tonight, every face was a 'no' and I pushed them left, left, left. Then, like an oasis in the desert, up popped Ben*, 27, with his warm brown eyes and non-repellent face.
I swiped him right, if only to give my thumb some respite, and I would have waited to see if we matched – but as I glanced up, I saw that Leo was making his way back from the loo. I think that was his name. Trawling for men whilst already on a date is morally sketchy behaviour, but this is Tinder: morally sketchy can seem like a compliment.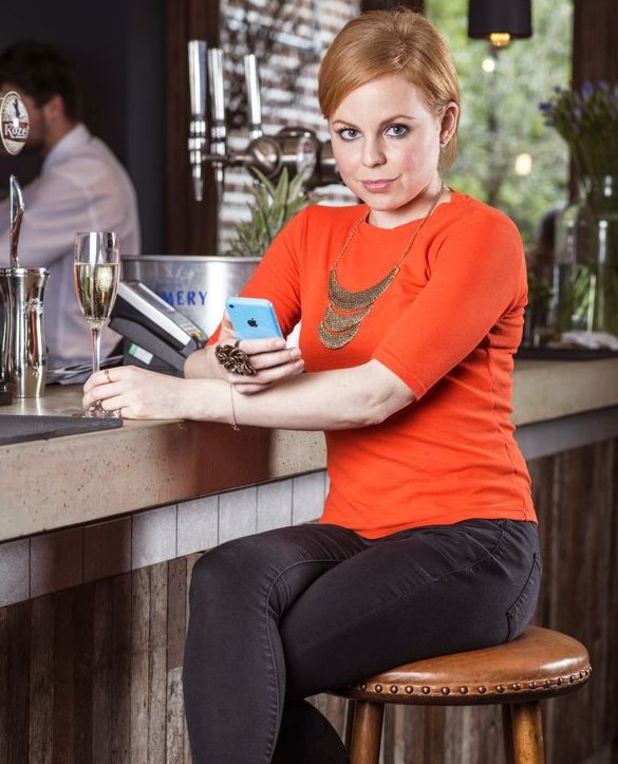 I never meant to sign up to Tinder. When my best friend introduced me to it two years back, having already become hooked herself, I thought it seemed… soulless. Like a supermarket for men. How could you judge someone based on one (carefully selected) photograph?
Yet, with my friends settling down around me, I felt like my options were becoming limited. Perhaps I wasn't ready to meet The One, but neither did I want to die alone, surrounded by piles of newspapers, the Bargain Hunt theme tune blasting out of my TV.
The more I Tindered, the more savvy I became to the unwritten rules. If a man's profile picture is black and white, for instance, it usually means they are ugly. Sounds harsh, but monochrome is far more flattering than colour.
If a man is wearing a hat, it usually means he is bald. Or ginger. I don't have a problem with bald men myself (I wouldn't kick Jason Statham out of bed), but I happen to have ginger hair, and you can have too much of a good thing.
Two weeks after signing up, I had my first date, with Patrick*. Navigation is not my strong point, so I managed to get lost and arrive late, but things could only get better.
Patrick and I clicked immediately; we drank, we laughed, we developed an in-joke about his love of Enya.
But here's another rule of Tinder: beware good first dates.
The tenuous, grass-is-greener nature of dating apps mean that people are less likely to commit than ever; matches come to nothing, conversations tail off, even threads that seem promising are frequently derailed when the guy asks for a picture of your tits.
Patrick promised he would call, but I'm still waiting. Sometimes, I think he still might…
There's no such thing as an average Tinder date. My next date was with Andrew* in an obscure East London cocktail bar of his choosing, which reminded me of my grandmother's attic.
I forced myself through two hours of stilted conversation and unappealing cocktails, and when he suggested we ventured home – at half past nine – I could barely hide my enthusiasm.
Conversely, my date with Archie* couldn't have been more romantic. After he'd taken me for drinks, we travelled 33 floors up in the air for a lavish dinner at The Shard.
Unfortunately, our perfect first date was followed up by a less successful second. And away from the mood lighting and picture-perfect setting, Archie's charm turned to smarm. I never saw him again.
As for my date with Doug*... admittedly, I'd been in the bathroom for a while, but did he really have to burst in and accuse me – falsely, I should add – of doing drugs?
I couldn't bring myself to admit that the rich food we'd had for dinner had proved too much for my bowels. But I had no problem booking a cab.
So, if Tinder is full of nut-jobs, perverts and guys you'd cross the street to avoid, why do we continue to use it? Surely there are more 'normal' ways to meet people (as my mother put it)?
Or maybe a lonely death isn't so bad after all?
But the appeal of Tinder is that for every bad, boring or frankly bizarre man you meet, there's the promise that the right one is a mere swipe away. I'd all but given up on it when I met Guy*.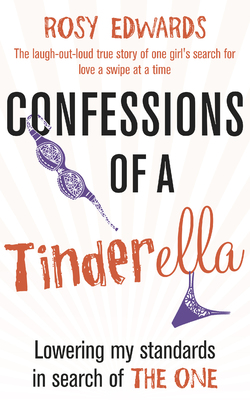 I'd broken all the rules, swiping him right before I'd checked all his photos.
So I only had myself to blame when he turned up and was ginger. I forced myself to conceal my disappointment but, before long, I didn't have to pretend: Guy was warm, funny and charming – and I could feel myself falling for him.
For better or worse, Tinder has changed the way we date. Being exposed to so much choice means we risk swiping past the right one, but it has made finding someone easier than ever before.
As a singleton, I was reliant on my friends if I wanted to go out, instead of spending another night alone on my sofa, re-watching box sets and eating ham out of the packet. Were it not for Tinder, I might still be there.
And whether you're lonely in a big city or bored in a quiet town, there's comfort in knowing that others are out there, that they're in the same position as you, and that they're swiping you right, too."
*names have been changedFor exclusive competitions and amazing prizes visit Reveal's Facebook page NOW!