As Abby Lloyd, 27, gained excessive weight and craved sugar during her pregnancy, midwives assured her it was normal. But it proved fatal for her baby…
"I'd always known mums-to-be can get cravings – it's your body's way of getting the vitamins and minerals it needs to fuel your pregnancy. But when I became pregnant in July 2009, I was surprised to find the thing I wanted most was sugar.
I'd suffered two miscarriages previously and, unable to bear another, I wanted to ensure everything went smoothly this time. So I tried to satisfy my craving healthily, eating oranges, fruit juice and tomatoes.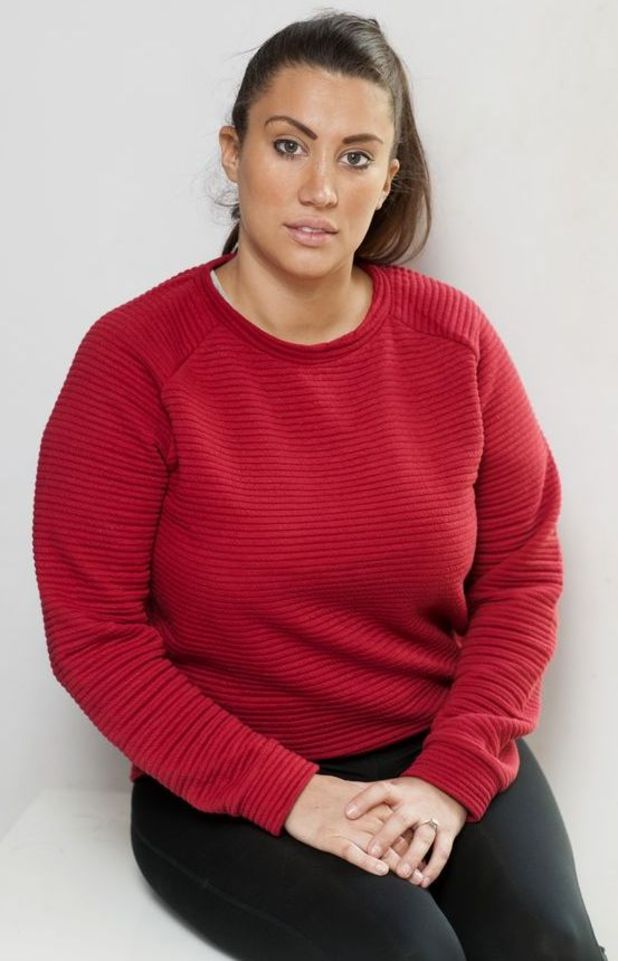 But nothing was hitting the mark. Also, I was desperately thirsty, getting through cartons of juice every day. Working as a holiday rep, I'd always been energetic, walking and swimming every day, but now I felt lethargic.
I craved carb-heavy meals like lasagne and spaghetti Bolognese. After eating, I'd fall straight into a deep, restless sleep.
By the time I was five months gone, I looked as if I'd reached full-term. At 5ft 2in, I'd always been a size 10 and weighed 10st. Now, I weighed 16st.
Concerned, I turned to my midwife, who told me I had nothing to worry about – every pregnant woman gained weight and most got cravings.
As it was my first pregnancy that had gone beyond 12 weeks, I had no idea if I was being over-protective. At the 20-week scan, my then boyfriend and I discovered our baby was a boy. We named him Harrison.
I brought up my concerns at my next two appointments as well, but the midwife said the same thing. To be doubly sure, I consulted another midwife, and her response was similar. She found glucose in my urine test but put it down to a fizzy drink I'd had earlier.
They also asked if there was a history of diabetes in my family, and I told them my grandfather was diabetic. But I thought it was just a routine question, one of many.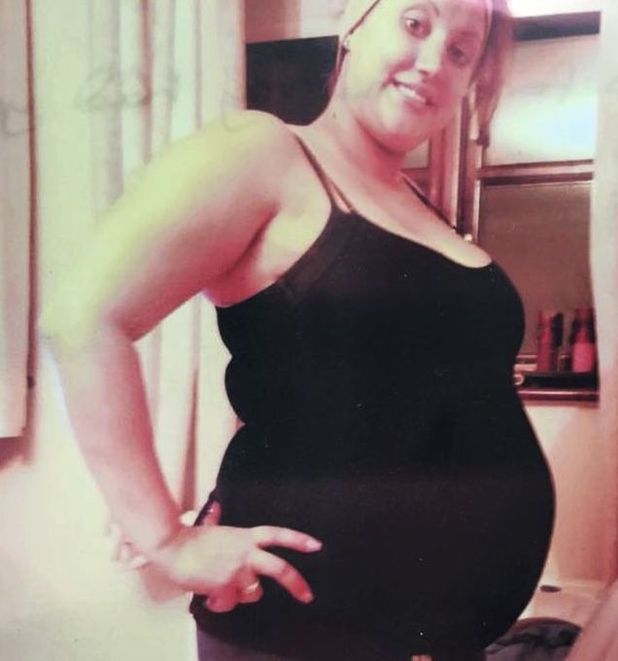 By 38 weeks, I was a size 24 and needed a mobility scooter to get around the shops.
Then, 10 days from my due date, I had a 'show', one of the first signs of labour. Excitedly, I bought a curry, some tinned pineapple and a milkshake, all things I'd read would help quicken the birth.
At first, I thought I'd started having contractions, but they stopped. Eventually, I went to bed and had a restful night's sleep, not the heavy, fitful sleep I'd been used to.
I woke up the following morning feeling better than I had in ages, full of energy. In fact, I felt so well, I became suspicious. So I went to Milton Keynes Hospital.
After an ultra-sound, the doctor turned the screen away from me. 'I'm so sorry, there's no heartbeat,' he said.
Shock sent me spiralling into denial. Even when they gave me a pill to induce labour, so that I could give birth to my son, I didn't believe it. It took five days to work and, even when he was born via Caesarean section, weighing 10lb 1oz, I expected him to come out crying.
Instead, I held his still body and took photos and casts of his tiny hands and feet. Overwhelmed with guilt, I whispered how sorry I was.
It was then I overheard midwives talking about the possibility I'd suffered from gestational diabetes. I'd never heard of it, but some quick research revealed it was a temporary form of diabetes that affects four per cent of pregnancies.
The fact that a close family member had diabetes was just one marker the midwife could have picked up on. Others included excessive exhaustion, weight gain and insatiable thirst. My two previous miscarriages could have also been a clue.
I'd never been offered the simple glucose tolerance test that would have confirmed the diagnosis. I thought back to the times the midwife had waved me away. Harrison deserved better.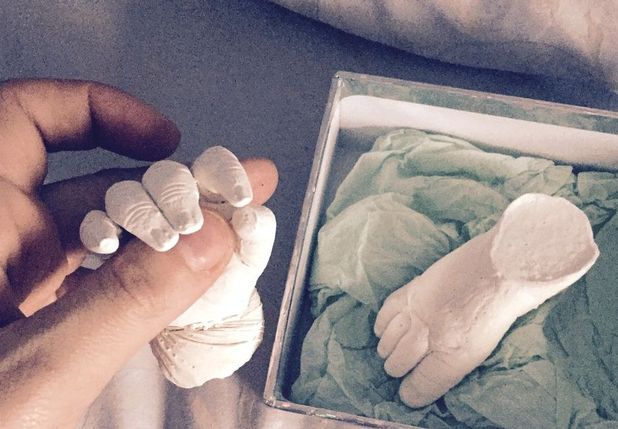 A post-mortem proved inconclusive, because Harrison had been inside me for five days after he had died.
Determined that the same mistakes wouldn't be made again, I sued Milton Keynes Hospital for negligence. As the investigation got under way, guilt and
grief weighed heavily on me.
Then, in September 2011, I fell pregnant again. It was unplanned, but I realised this baby could be my chance for happiness.
This time, I knew the warning signs and, at 20 weeks, I was diagnosed with gestational diabetes. The midwife wanted me to have insulin injections, but I'd lost all trust in them.
Instead, I managed the diabetes myself on a strict diet of chicken, broccoli and spinach. I'd have done the same for Harrison, if I'd known.
Ruby was born in April 2012, weighing 7lb 8oz. She brought happiness back into my life. After the pressure of what we'd been through had led my boyfriend and me to split, Ruby was there, giving me a reason to smile.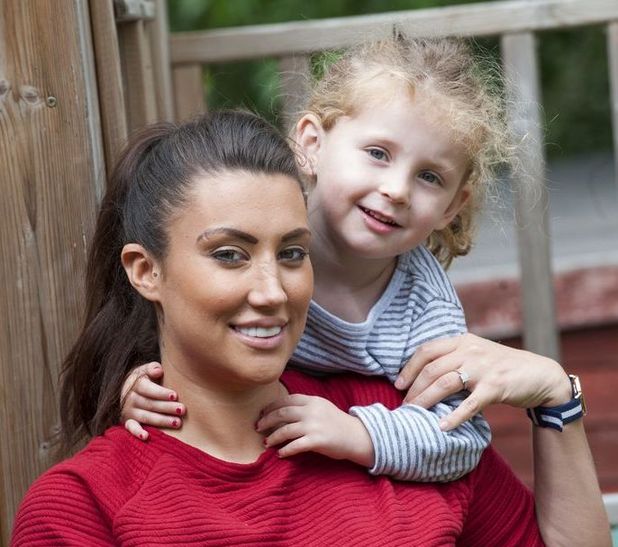 Finally, in July 2014, Milton Keynes Hospital NHS Foundation Trust admitted a breach of duty in relation to the standard of the antenatal care I received.
They accepted that, if the midwife had run appropriate tests and checks throughout my pregnancy, Harrison could have lived.
Instead, the fact that my blood sugar levels were left so persistently high led to poor oxygen and nutrient supply to the baby, and resulted in his death.
They awarded me a settlement of £30,000, but it wasn't about the money. It was about ensuring lessons were learned. The money is set aside for Ruby's future. After all, she gave me back mine.
The hospital has assured me they're now giving gestational diabetes tests to all mothers at 20 weeks. But it's still not compulsory across the UK.
I don't want any other women to experience what I did with Harrison, when a simple test could have saved my baby."
by Kim Willis, Sarah WhiteleyFor exclusive competitions and amazing prizes visit Reveal's Facebook page NOW!