After seeing holiday photos of herself, insurance worker Mia Holden, 24, lost 4st 2lb and gained a bucket load of confidence...
"Lots of slimmers say that a specific moment, incident or situation made them want to lose weight. I didn't believe that – until I saw these holiday pictures of myself. I was so horrified, I swore I'd never look like that in a bikini again. And now, at 9st 9lb and a size 10, I've kept that promise to myself.
I wasn't always big. As a child, I wasn't fat at all. And even though I put on a bit of weight at university with boozy nights out followed by burgers and chips, at 5ft 4in I still was only a size 14.
It was when I got my first full-time job in insurance that my frame really started to fill out. Enjoying my first real pay cheques while I lived with my mum and dad in Colchester, Essex, I'd pick up a pastry or a granola bar on my way to work, then grab a sandwich, packet of crisps and bottle of full-fat Coke for lunch.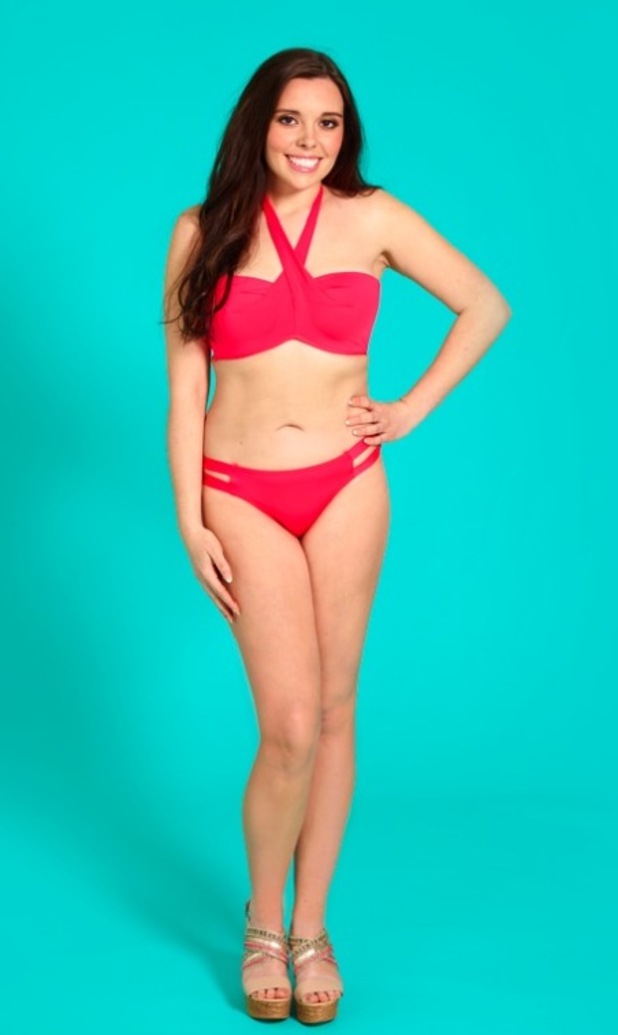 We had a chocolate drawer at work and I'd find myself munching through at least one bar a day. And if my parents had evening plans, I'd pick up a large Big Mac meal for dinner.
At the time, I genuinely thought my diet wasn't too bad. Instead, I was full of excuses as to why I'd gone up to a size 16 – and why even those size clothes were sometimes too tight. I'd tell myself it was a small-fitting shop, or that I just had big boobs.
I tried diets every now and then and even managed to lose a few pounds. That was the only time my parents brought up my weight, telling me how good I looked.
But then I'd have a bad day and, thinking I'd ruined it, I'd slip back into my old habits.
Convinced there was no way I could lose weight for good, I decided to just accept the size I was. Instead of trying to change, I started to adapt.
I always wore trousers to stop my thighs chafing together and winter became my most confident season, as I could cover my bulky body under comfortable jumpers. I even stopped allowing people to take my photograph.
In fact, the only time I relaxed this rule was when I went on holiday in 2013. It was my mum's 50th, so all my family headed to Dubai to celebrate. The only reason I dared to wear a bikini was because I didn't know anyone there apart from my family.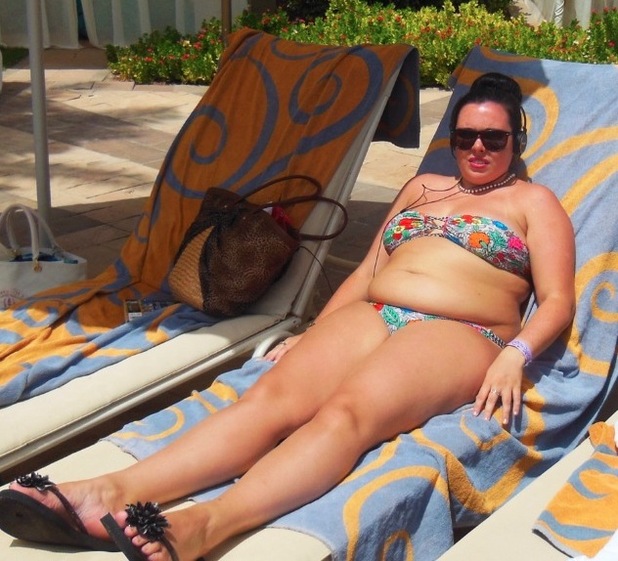 One day, we got the chance to hold a stingray and I grinned excitedly to the camera for this once-in-a-lifetime experience.
But when I got home and we put the photos on the television to look at them, I was mortified. There was also a picture of me on a sunbed I hadn't known was being taken. I could hardly recognise the chubby girl smiling back at me. I made a half-hearted joke about looking pregnant but inside I was devastated.
'If I can't stand to look at me, how can anyone else?' I wondered. That was it. My moment. I had to slim down.
So, in November 2013, I decided to join Slimming World with a friend. She lived in another town but we agreed to start in the same week. Arriving at my first group, I was terrified.
But rather than being competitive or judgmental about losses and gains, all of the members were friendly and supportive.
I weighed in at 13st 11lb but I felt motivated, rather than discouraged. Going home, I examined the plan – and tried to find the catch. I love carbs and the books seemed to say you were allowed as much pasta, potatoes and rice as you wanted.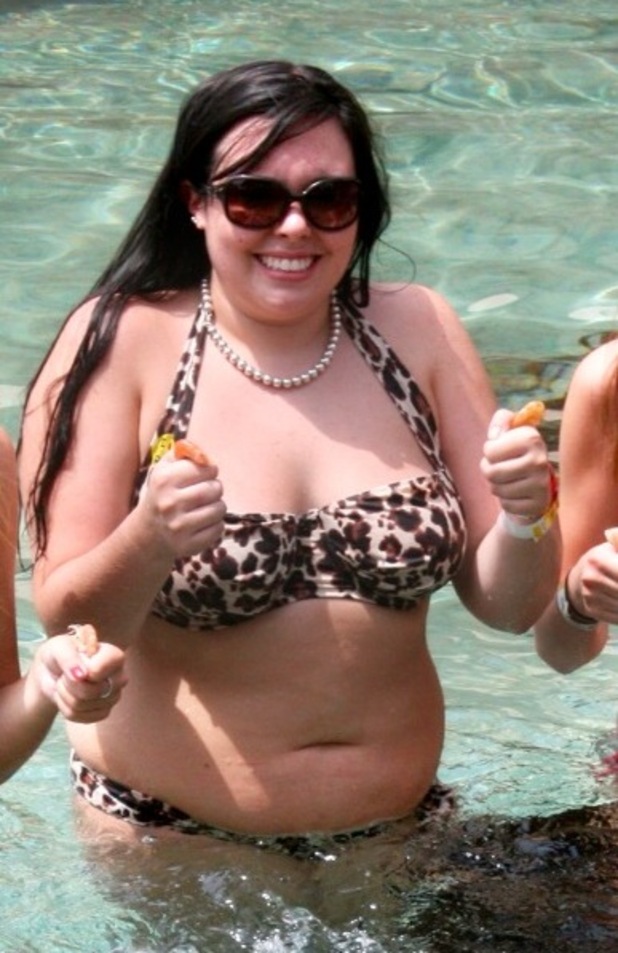 My first week went so well, I presumed I was doing it wrong and even my mum questioned the size of my portions. But by the next week, I'd lost four pounds.
I discovered I could still eat my favourite foods – it was just about cooking them in a healthy way, not buying them ready-made. So I ditched my granola bars and pastries and had toast or a full English breakfast at weekends. I just cut the fat off the bacon and spray the pan with Frylight, rather than oil.
For lunch, I'd make soup or have a jacket potato with beans or cottage cheese. I could even have crisps if I chose Quavers or Skips. And I could enjoy pasta or a lasagne for dinner, as long as I made the sauces myself.
At first, I couldn't see it in myself but my size 16 clothes slowly began to become loose.
'You look great,' friends complimented me. 'Your face looks so much slimmer.'
In June 2014, I'd lost two stone and I was going to Florida with my family. As I shopped for summer clothes, I picked up size 12 shorts and tops. But they were too big.
My dress size wasn't the only thing that changed. I do three spin classes a week and I'm starting to run. Before I couldn't even climb up stairs without getting out of breath. It's no wonder – I was carrying an extra 4st.
I'd always thought I wasn't destined to be slim but I was wrong. And if I can do it, anyone can."
SAVE £35 WITH OUR EXCLUSIVE SLIMMING WORLD ONLINE OFFER
If you can't make a Slimming World group or there isn't one nearby, or if you'd prefer to lose weight with web-based support, then Slimming World Online could be the perfect way for you to slim.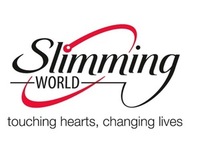 Slimming World Online has all the tools you need to lose weight successfully and stay on track, including our new weight-loss planner, motivational tips and inspirational stories from other members.
Visit
slimmingworld.com/reveal
before midnight on Monday 15th June, 2015 and enter voucher code
REVEAL0615
to save £35/€45.
Full terms and conditions can be viewed at
slimmingworld.com/reveal-terms
For exclusive competitions and amazing prizes visit Reveal's Facebook page NOW!