Leah Elliott, 40, was struggling to conceive until she met "womb whisperer" Russell Davis…
As Leah Elliott stood up and turned off her computer, she felt more relaxed and happier than she had for months. She couldn't believe how different her new Skype conversations were making her feel.
She had been having weekly sessions with a cognitive hypnotherapist called Russell Davis, who was convinced he could help her get pregnant just by talking to her.
And, despite her initial doubts, after just six months of sessions, Leah did indeed conceive and has gone on to have a happy and healthy son called Joseph Jake, or JJ for short.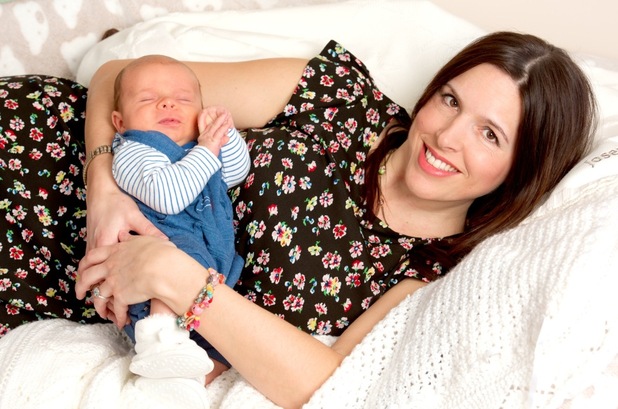 "At the time, I was willing to try anything and I had no idea if it would work or not," Leah says. "But when I started talking to Russell, my mindset totally changed. Before I thought I'd never be able to have a baby but he taught me to believe I could."
Leah had always wanted to give her daughter Amber, 18, from a previous relationship, a little brother or sister. So when she met her fiancé, James Born, at a wedding in 2008, the pair discussed their shared wish to have children within months of getting together.
The couple started trying for a baby in early 2010 but, although Leah became pregnant, she underwent a devastating series of miscarriages.
"I was very aware of my age when I met James and he didn't have any children, so we decided to try after being together for just over a year," Leah says. "We were both ecstatic when I fell pregnant but it didn't last for long. I lost five unborn babies in just two years.
"It's hard to describe just how devastated we were. And what made things worse was I was diagnosed with endometriosis and Graves' disease, both of which can affect your fertility.
"Between that and my age, I became convinced I'd never have another child. Not only was I grieving for the babies I'd lost, I felt so guilty that I might not be able to give James children too."
The couple started to save desperately for IVF, despite doctors saying it probably wouldn't work in their situation. Leah also began to research different ways of boosting fertility, from changing her diet to de-stressing her lifestyle through yoga.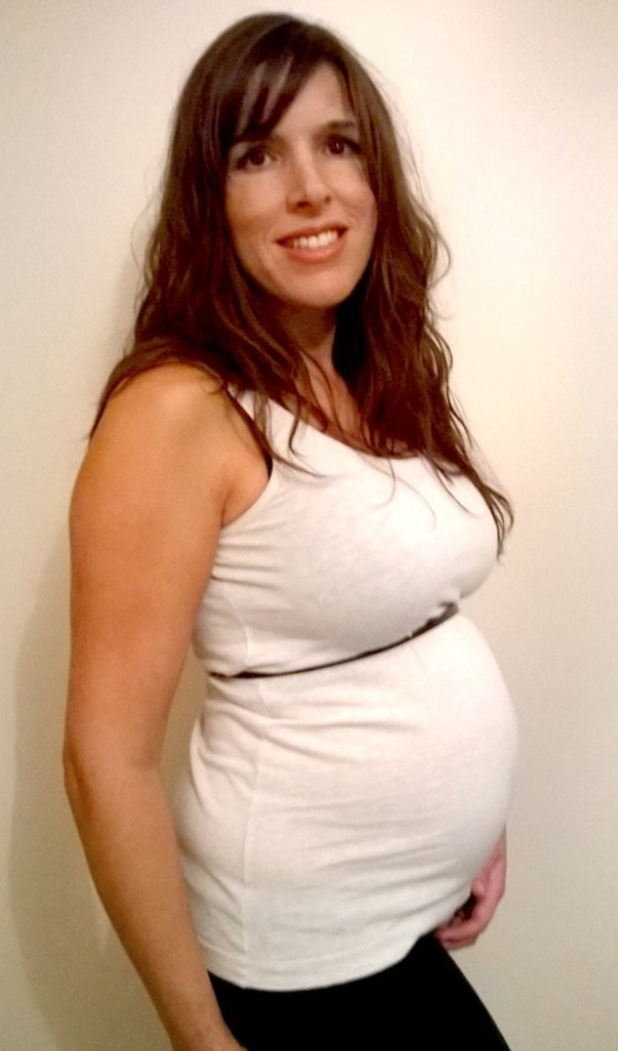 It was during this research that she came across Russell, who was featured in a fertility magazine.
"I'd tried loads of things and nothing was working so I thought he was worth talking to," Leah, from Lincolnshire, says.
"It was incredible. I'd start off each session really stressed and negative but as I listened to him talk, I could feel myself relax. It was as if I was in some kind of trance, even though I was awake and aware of my surroundings.
"We discussed the importance of the mind and how, by believing my age and health would prevent me from having a baby, my body was convinced it wasn't safe for me to become pregnant. I was preventing myself from having the one thing I wanted most."
Russell sent Leah personalised hypnosis CDs for her to listen to as she fell asleep. They also discussed how she was putting her life on hold by waiting
to become pregnant.
"With Russell's help, I slowly changed my whole view on having a baby. It was still something I really wanted but it wasn't my whole focus any more," Leah says.
"So, James and I decided to use the money we'd saved up to use for IVF to book a holiday to Greece for some much needed relaxation."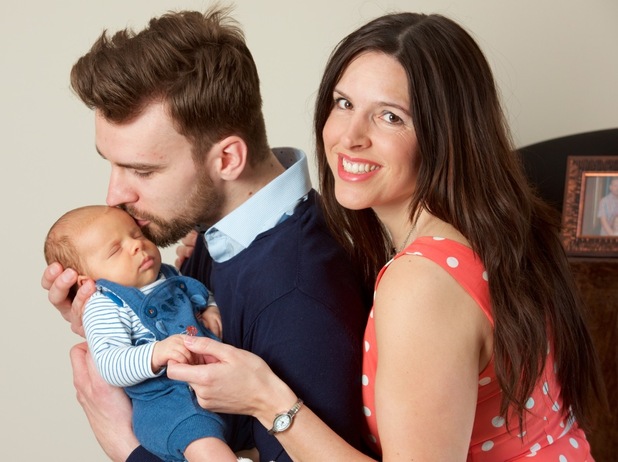 Just a week before they were due to go in July 2014, Leah realised she hadn't had her period. She decided to do a pregnancy test and, to her delight, the result was positive.
"We were so excited. I knew there was still a risk of miscarriage but I concentrated on feeling positive. Because of Russell's help, I knew whatever was best would happen," Leah says.
Leah and James spent their holiday discussing potential baby names and, after a straightforward pregnancy, she gave birth to Joseph Jake via an elected Caesarean section, weighing 7lb 5oz on 19 March 2015.
"Even now, when I look down at him, it still feels completely surreal," Leah says.
"I will always be grateful to Russell for giving us our beautiful son."
The womb whisperer
Russell Davis believes the power of the mind is strong enough to overcome fertility problems, which affect more than 3.5 million people in the UK, and he says he has helped hundreds of women just by talking to them.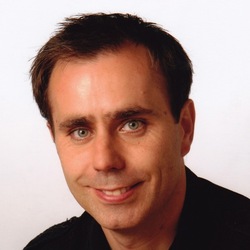 Russell, who says more than 60 per cent of his clients have become pregnant, explains, 'The pressure on women who want a baby but are struggling to conceive is immense. Many believe they won't be happy until they have a baby and the longer it takes, the more upset they get.
'There is a direct correlation between high stress levels and poor fertility. I help them understand the importance of the mind and how it relates to their body. Then I bring them into a trance-like state to help them let go of their negative beliefs. The results are incredible.'
The 43-year-old knows first-hand the pain that struggling to conceive can bring after he and his wife spent 10 years trying for a baby.
Instead of IVF, they tried to fix their infertility problems naturally. After the birth of their child Ewan, now eight, Russell trained as a cognitive hypnotherapist and works with clients all over the world on the phone and via Skype.
'There is no greater gift than being able to help people conceive,' Russell says.
by Isobel Baines & Sarah WhiteleyFor exclusive competitions and amazing prizes visit Reveal's Facebook page NOW!