One extremely ill dog was rescued by a canine friend of his - through a blood donation!
Ace, a two-year-old black labrador, was being walked by his owner, Chloe Muir-Smith, around her partner's farm and inadvertently ate some rat poison.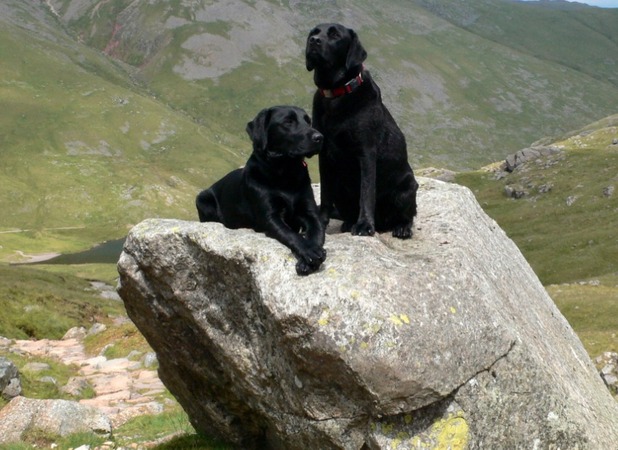 The poor pooch became seriously ill the next day and he was rushed to an emergency centre.
Because he'd started bleeding internally, the vet told Chloe, 26, a blood transfusion from a similar-sized dog was the only option.
She tried calling friends but because it was after 11pm, she had no joy and so turned to Facebook in a last-ditch attempt to save her beloved pet.
Thankfully, Chloe's friend, Stacey Gott, was just finishing a late shift at her job as an immigration officer and saw the cry for help.
The two had known each other since childhood and often walked their dogs together. Incredibly, Stacey's dog Grace, was also a black labrador.
Stacey, 31, rushed Grace in and the transfusion was approved. Within four hours, Ace was improving and he was eventually allowed home within two days.
Stacey was quoted in the
Daily Express
, saying: "It all happened so quickly. It is amazing that Ace is still here. He was at death's door."
These two dogs are more than just dog-walking buddies now, they're blood brothers!
For exclusive competitions and amazing prizes visit Reveal's Facebook page NOW!