When Natasha Buckley's daughter, Mina, was born with a hole in her heart, doctors had no idea how to help her – until technology gave them a hand...
When little Mina Buckley became dangerously ill due to a hole in her heart, mum Natasha was terrified. Watching her daughter struggling to breathe and throwing up every morsel of food is every mother's worst nightmare.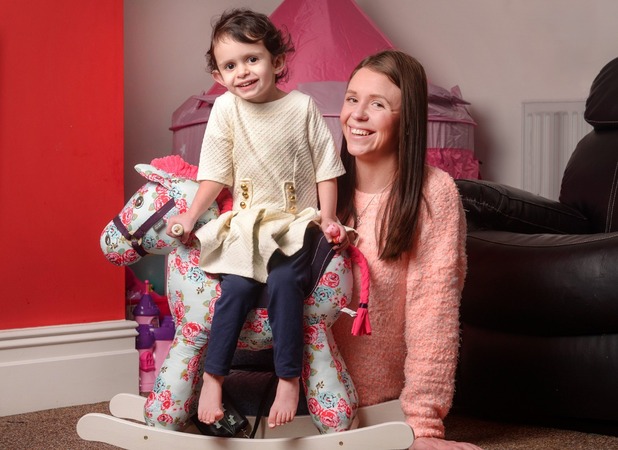 Doctors first realised there was something different about Mina at Natasha's 20-week scan. She'd just been told she was having a little girl and was getting excited at the prospect of buying tiny pink dresses, when the sonographer pointed out an unusual blur on the screen.
Doctors referred Natasha to St Mary's Hospital in Manchester for a more detailed scan. But the news was crushing. Her unborn baby had a large hole in her heart and only had a 50 per cent chance of surviving the pregnancy.
"It all seemed so surreal," Natasha, 26, remembers. "I'd already bought pink hats, socks and mittens and the thought that my baby would never wear them was unimaginable. I just had to block it out and take it day by day."
Extra scans showed the foetus was slightly smaller than usual, but despite this, the rest of the pregnancy went smoothly and she gave birth to Mina on 12 February 2012, who weighed 5lb 8oz.
"I'd been warned she'd probably be rushed straight off to intensive care as she might be struggling to breathe," remembers Natasha. "But as soon as she was born, I heard her crying, which was a massive relief. The midwife placed her on my chest for a quick cuddle and she was so small, she looked like a little doll. Then she was taken to special care."
Though Mina was transferred to a ward a few days later, she was very drowsy and didn't wake for feeds because her heart was working so hard. When Natasha did manage to feed her, she had extreme reflux and regurgitated everything she ate.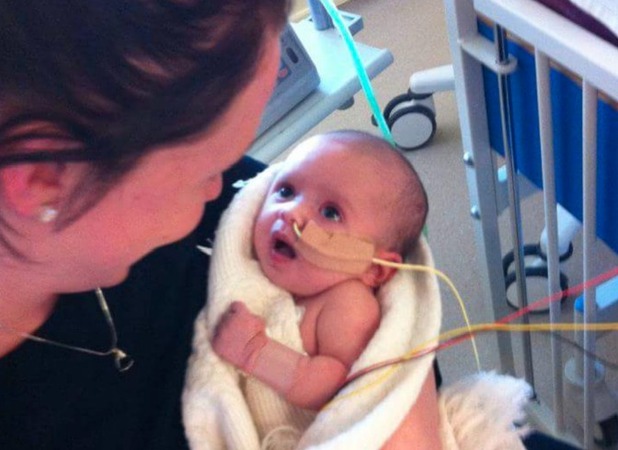 As the weeks passed, Mina didn't put on weight. And when she suddenly did, it was a bad sign.
"One day, I noticed she was suddenly heavier and sweating profusely. When I mentioned it to a nurse, she had her checked out by a doctor. All of a sudden, she was being transferred to Liverpool's Alder Hey Hospital. I was told her heart was failing and she needed emergency surgery. The five hours she was in theatre felt like 24," Natasha says.
Although it was too complicated to close the large hole, the operation successfully closed a smaller hole in Mina's heart, which solved her immediate problems.
At three months old, she was finally allowed home, something which delighted and daunted her mother.
"Coming home was a massive step but at the hospital she'd been surrounded by medical professionals. I was terrified in case something went wrong."
Although Mina was still small for her age, her fighting spirit was evident from the beginning. If she was sick, she'd just let Natasha mop her up, then carry on playing with her toys.
"Mina never let things get her down. She looked so delicate but she wouldn't let anything stand in her way. Instead of crying, she'd just have a rest, get her breath back, and then go back to play with her friends.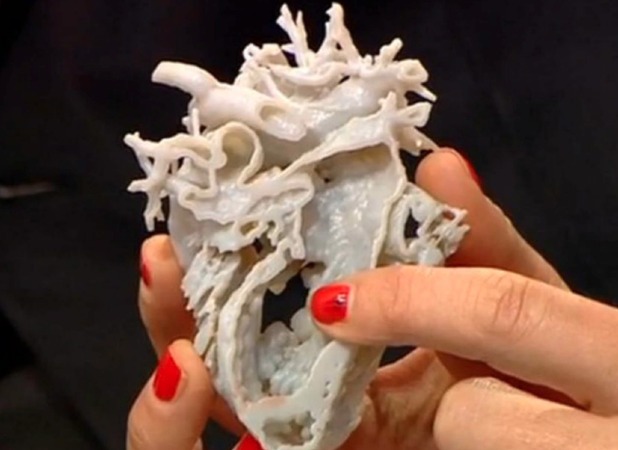 "She was so determined not to let anything spoil her fun, which gave me more strength. She obviously felt she could beat it and I believed in her,' Natasha says.
But by April 2014, Mina was becoming so out of breath, every day was a struggle. She was constantly being sick and the doctors were concerned.
Her only hope for long-term health was for surgeons to try to patch the larger hole. But her heart was so small, the medics were unsure of how serious the condition was and whether it affected the valves – in short, they had no idea of how to go about fixing it.
"I was out of my mind with worry. I just wanted someone to take a chance on my little girl. I begged doctors at two separate hospitals to help us," Natasha says.
Little did she know, a 3D printer would come to the family's rescue.
Doctors at Evelina London Children's Hospital had the idea to use groundbreaking technology and make a 3D model of Mina's heart, based on a series of scans.
Using this, they were able to design a bespoke patch and devised a way of stitching it into place. This allowed the surgeon to perfect the complicated procedure needed to close the hole.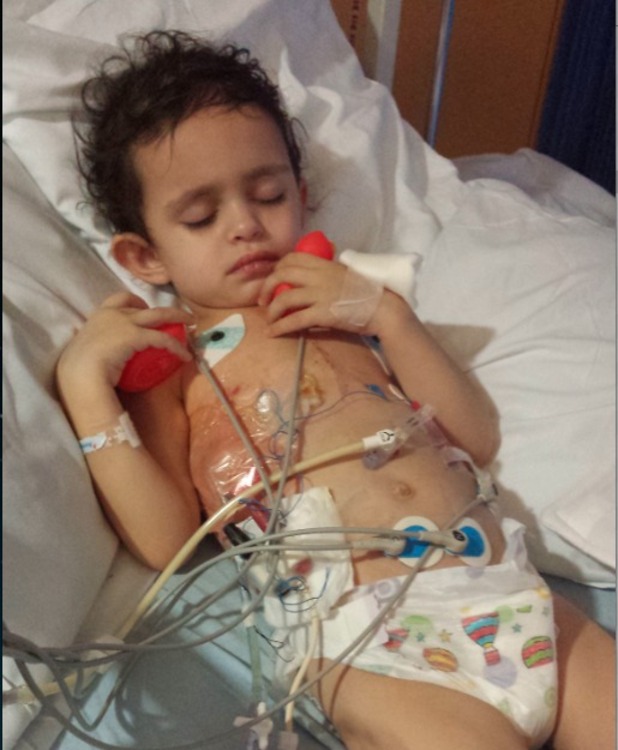 "I couldn't believe it when I saw it," Natasha says. "I couldn't get my head around the fact a printer had saved my little girl."
And because the surgeons knew exactly what they were looking for, they spent eight hours in surgery instead of the usual 12, which meant Mina was at much less risk of suffering from complications from being under the anaesthetic for so long.
"I didn't actually see the model of the heart until after the surgery and I couldn't believe it," Natasha says. "Science is so amazing. The thought that they'd managed to make a sculpture based on scans was incredible."
Although the surgery was successful, little Mina – who is now three years old – was very weak afterwards and her heart kept flatlining. But after a pacemaker was fitted, she stablised and a month later, she was finally allowed home.
"Since then Mina has been a completely different girl. She's running around, eating, causing mischief and has a smile that lights up my day," Natasha smiles.
"It's incredible to think that I was preparing for the worst and now Mina is a happy, healthy little girl – all thanks to a 3D printer."
By Ann Cusack & Sarah WhiteleyFor exclusive competitions and amazing prizes visit Reveal's Facebook page NOW!