Callie Martin, 26, was left devastated when doctors told her she was having an ectopic pregnancy – but there was a surprise in store…
"Being a mum is something I've always dreamed of, so it's hard to explain just how excited I was when I saw the positive pregnancy test – and just how terrified I felt too.
Because my partner Kailan Broughton and I had been here before. Over the past 18 months, we'd been overjoyed when I'd fallen pregnant three times.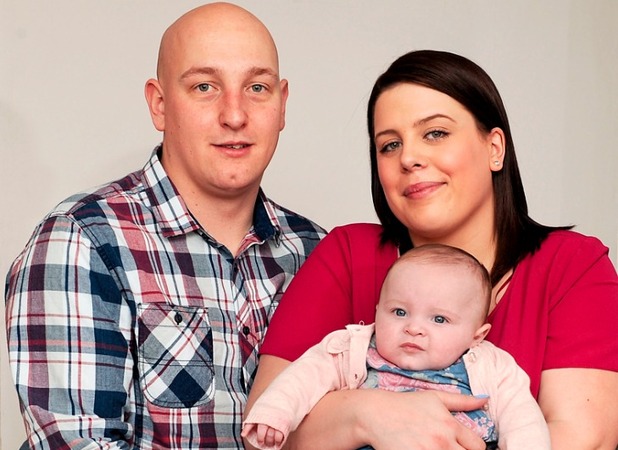 But our joy had quickly turned to pain when I'd miscarried each time just weeks into the pregnancies. Losing our three babies left us devastated.
Kailan, now 24, and I met working at Tesco, and, six months after moving in to a flat in South East London together, the conversation turned to children. We're both from big, close-knit families and, after a year, we decided to start our own.
Back then, I'd never dreamed it would be so hard. And what made it harder was that nobody could tell me why it was happening. Doctors said we'd just been unlucky, as each time the pregnancies had miscarried for different reasons. I was terrified I'd never become a mum.
But even so, when I saw the fourth positive pregnancy test, I couldn't help but hope that this time it would be different.
Over the next few weeks, I took as good care of myself and the tiny life inside of me as I could. Kailan would ensure that I put my feet up as soon as I came home from work and I avoided eating the foods doctors said could be dangerous.
As I hit six, then seven weeks, we began to relax and even started talking about names we liked.
But at eight weeks, my stomach started to cramp painfully, like before. I wanted to stay in bed, unable to cope with doctors confirming I was losing yet another baby, but Kailan insisted we go to the hospital.
By the time we arrived at Queen Elizabeth Hospital, in Woolwich, London, I was doubled over in agony and was taken in for an ultrasound.
I'd tried to prepare myself to be told I was having another miscarriage but this time the news was worse. The consultant explained I was having an ectopic pregnancy. Instead of growing in the womb, the embryo was developing in my Fallopian tube. The tube could burst and cause fatal bleeding.
They had to operate immediately and I signed a consent form in a blur. It seemed like only moments later, I was waking up in a hospital bed. A drip for drugs was going into my arm and the pain was gone. Only, so was my baby.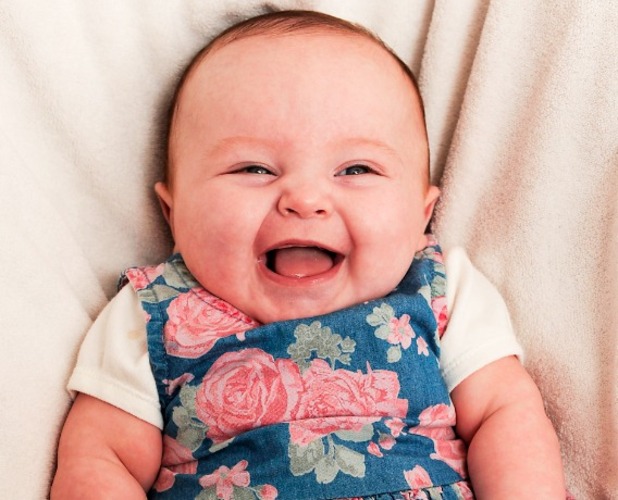 The surgeon explained that the operation had not only terminated the pregnancy but they'd also needed to remove my Fallopian tube.
'You can still get pregnant with just one working tube,' he assured us. But I couldn't contemplate trying again. I couldn't keep putting myself through this.
A week later I still felt ill – another scan revealed I had an infection and I was prescribed drugs. After two weeks, I was well enough to go back to work.
Yet, I still didn't feel quite right and just a few days after I went back, the stomach cramps returned. Convinced it was another infection, I returned to the hospital, calling Kailan on my way. He agreed to meet me there.
After I explained my history to the doctor, they decided to do another ultrasound on my stomach. And when she looked at the screen, she smiled.
'Guess what that is?' she asked, pointing to a fast flickering on the screen. I shrugged, confused.
'It's your baby's heartbeat,' she said. 'I'd say you're about three months pregnant.'
I stared at her, unable to take in her words. 'But I had an ectopic pregnancy and surgery,' I said. 'I lost my baby.'
She explained I must have suffered from a rare condition known as a heterotopic pregnancy. Unbeknown to everyone, I'd had an ectopic pregnancy and a normal pregnancy at the same time.
'You were pregnant with twins,' she explained. 'But while this baby travelled to the womb as it should have done, the other twin got stuck in the tube.'
The stuck twin had resulted in the life-threatening ectopic pregnancy. But the other twin had hidden in my uterus. It was a miracle it had survived not only the operation, but all the drugs I took for the infection afterwards.
I was so shocked, the nurse had to get me a wheelchair to sit in. When Kailan arrived a few minutes later, I had to show him the video of the ultrasound to convince him it was true.
I kept putting my hand on my tummy and suddenly I was sure I could feel the first signs of a little bump.
A few weeks later, we had another appointment with a consultant, who told us the condition was so rare he'd never seen it before. We have since discovered that when it does occur, it is normally as a result of IVF and usually both babies die. But our little one was a fighter.
We discovered we were having a little girl and paid extra for 4D scans to keep an eye on her. Apart from a tiny pink dress, I didn't buy anything until I was six months pregnant. And on 31 August last year, Emmie was born six weeks early via Caesarean section, weighing a healthy 6lb.
It seemed so surreal and even now I can't believe I have the baby I longed so hard for. When I thought all hope was gone, she was waiting to surprise us."
By Alison Smith-SquireFor exclusive competitions and amazing prizes visit Reveal's Facebook page NOW!