Despite having a super-sized diet, a rare condition leaves Sofi Berrisford, 22, so tall and slim, she gets attacked by people who think she has an eating disorder
At 6ft 2in and weighing just 8st 7lb, Sofi Berrisford looks like she watches everything she eats. But looks can be deceiving and, rather than struggling by on mini meals, she gets through a minimum of 3,500 calories a day – and often consumes up to 5,000.
She munches her way through bacon sandwiches, bags of crisps and family-size lasagnes nearly every day – all without putting on a pound.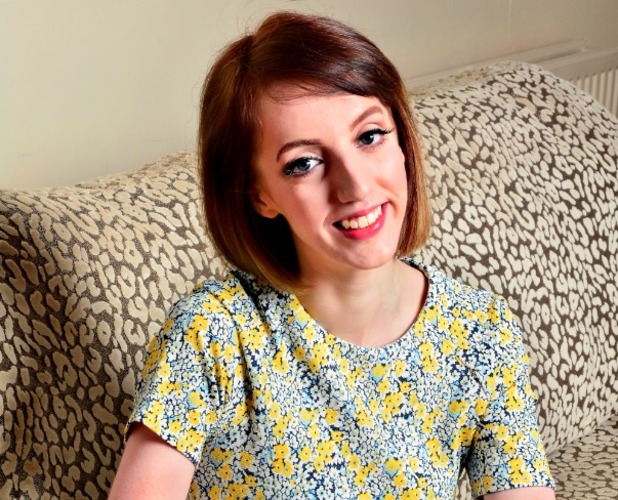 But although this may sound incredible to most women, it isn't as good as it sounds. Because Sofi suffers from Marfan syndrome which makes it extremely difficult for her to put on and maintain weight. Not only does the rare connective tissue disorder lead to the 22-year-old medical student being abused by strangers who believe she has an eating disorder, it also endangers her life.
"People have always commented on my height," says Sofi, from Poynton, Cheshire. "When I was five, I was wearing clothes for 12-year-olds and I was 6ft 2in by age 13, so I obviously stood out. But when I became a teenager, everyone focused on my weight. Adults in the street stop to tell me I must have an eating disorder or to go and eat a pie. It's relentless."
Standing at 6ft 7in, Sofi's father has the condition, which meant there was a 50 per cent chance his children would inherit it. When Sofi was born, her parents immediately recognised the distinctive signs – her long body, hands and feet.
As well as meaning Sofi is unusually tall and slim, the condition means that, over the years, she's had 18 teeth removed from her raised palate and had surgery to correct a curvature of the spine when she was 13. She has problems with the ball and socket joints in her hips and can only walk for 10 minutes before needing a wheelchair.
But most worryingly, the condition means Sofi's aorta – the artery that sends blood from the heart to the rest of the body – is weaker than usual, and if it bursts, it could be potentially fatal. She is currently on medication to slow this down and has yearly scans to keep a check on it. Her father's needed three heart operations to save his life.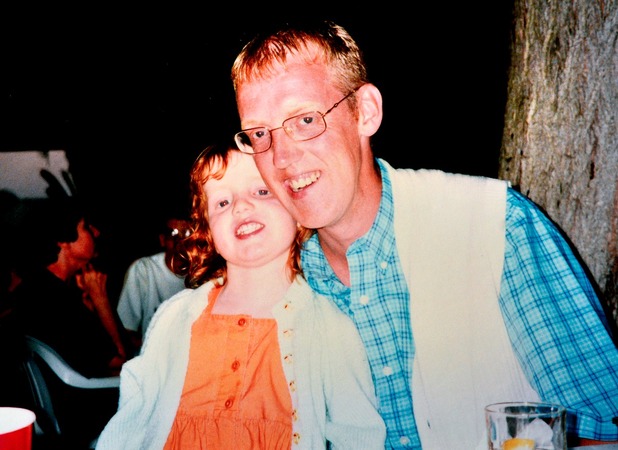 But inevitably, it's her slender frame that attracts the most attention.
"I remember strangers coming up to me, much more than to my younger sister Lily, who doesn't have Marfan's. My parents told me people would tell them to feed me," Sofi says.
"At primary and secondary school children from the other years would taunt me but I had a big group of friends and my family have always been really supportive.
"When I became older, people started commenting on my weight. Just recently, I was getting some money from a cash machine when I felt something land on my arm. When I looked up, I saw a group of teenagers throwing bits of their burger at me, telling me to eat it.
"Once I was washing my hands in the toilet of a club when a girl pinched my arm. 'You need help,' she told me. 'You're anorexic.' My friend tried to explain about Marfan syndrome but she wasn't interested. She just called me a liar, then started hitting me. I got a black eye."
Sofi's far from anorexic and on a typical day has three huge meals, as well as super-sized snacks. She starts the day with a large bowl of porridge, followed by a bacon sandwich or teacake. Then she works her way through a jacket potato with cheese and beans, biscuits, crisps and chocolate bars and finishes the day with a large pizza with added toppings or a family-sized lasagne.
"I've learnt to listen to my body," Sofi says. "Some days, I won't need breakfast and don't feel hungry until lunchtime, but other days, I can't stop eating – especially carbs. They're the best to fill me up.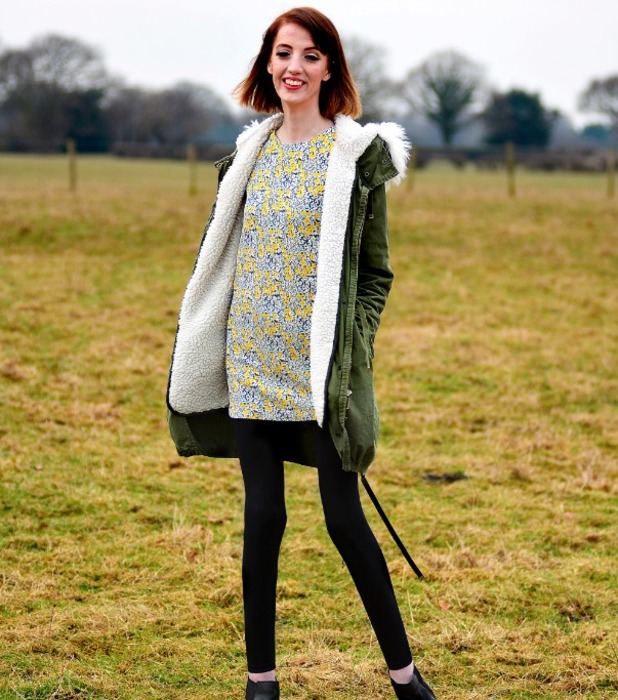 "When people see me, they don't understand how quickly I can lose weight but I was once admitted to hospital and I wasn't well enough to eat much. I lost two-and-a-half stone in 10 days."
Despite the extreme – and sometimes violent – reactions to how she looks, Sofi's learnt to let them wash over her.
"Of course I have bad days, just like everyone else,' she says. 'I'll wish I was curvier, like my sister. Everyone wants what they don't have. But that's just how I'm feeling that day, not because of what other people say to me.
"Most of the time, I'm happy with how I look – and I'd never swap being tall. I love it. I've been approached by modelling agencies, which is a massive confidence boost."
And despite facing her own physical difficulties, Sofi is determined to help others. As well as studying at Leeds University, she volunteers at two homeless shelters and does her best to raise awareness of Marfan syndrome.
Despite the fact it affects 18,000 people in the UK, lack of awareness means many people don't know they're sufferers and can die needlessly because of it. Sofi spends hours giving advice to young people in support groups and is a member of online communities giving support to other people affected by Marfan syndrome.
"People need to know about the condition, in case anyone they know has symptoms, and also learn not to judge people by how they look. Everyone's different and people need to accept that."
By Jennifer Wiley & Sarah WhiteleyFor exclusive competitions and amazing prizes visit Reveal's Facebook page NOW!