Brave, battling mum-of-two Emma Hannigan says it's only thanks to incredible advances in cancer research that she is here today
Beautiful wife, loving mother, successful author – Emma Hannigan is all these things. But what you'd never guess to look at her is that Emma has spent the past seven years fighting cancer, not once, not twice, but an incredible nine times.
The remarkable 42-year-old has endured round after round of surgery, chemotherapy, radiotherapy, drugs and hair loss. But each time she has battled back, unwilling to let cancer crush her spirit.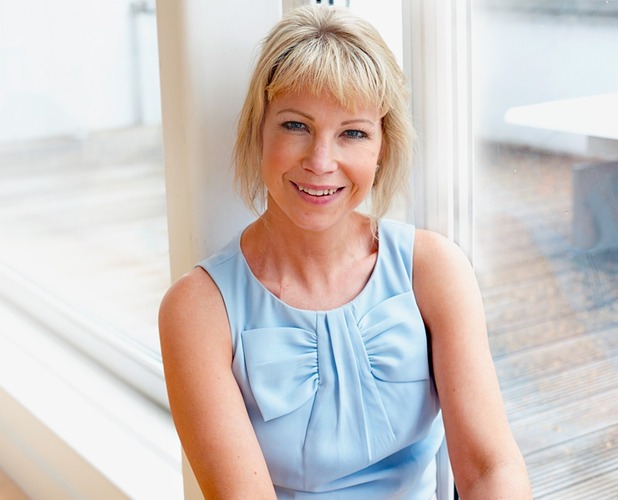 However, what makes Emma's story all the more poignant is that, having tested positive for the mutated "breast cancer" gene, like Angelina Jolie, Sharon Osbourne and Michelle Heaton, she underwent preventative surgery to remove her breasts and ovaries. Yet, unbeknown to anyone, Emma already had cancer.
"Making the decision to have surgery wasn't hard for me,' says Emma from Co. Wicklow, Ireland. "Once I'd tested positive for the BRCA1 gene – which meant I had up to an 85 per cent chance of developing breast cancer and a 50 per cent chance of ovarian cancer – I wanted to be pro-active.
"Afterwards, my chances of getting it dropped to just five per cent. I didn't see it as losing a part of myself – it was empowering to take control. I felt intense relief, especially when the doctors said they'd found pre-cancerous cells in my breast tissue. I thought I'd had a lucky escape and I'd skip off into the distance."
With her little boy Sacha, then four, starting school and her three-year-old daughter Kim starting nursery, executive PA Emma felt it was time to focus on her career. But in April 2007, she broke out in an itchy, burning rash and discovered two lumps in her neck.
"The doctors seemed unconcerned but it got so bad I couldn't lift my arms to brush my hair or my teeth and I couldn't swallow properly. So I sought a second opinion. He took one look at me and admitted me to hospital."
Just one week later Emma was told that she had cancer of the lymph nodes – secondary breast cancer that had spread before her mastectomy. She also had a disease called dermatomyositis, linked to the cancer.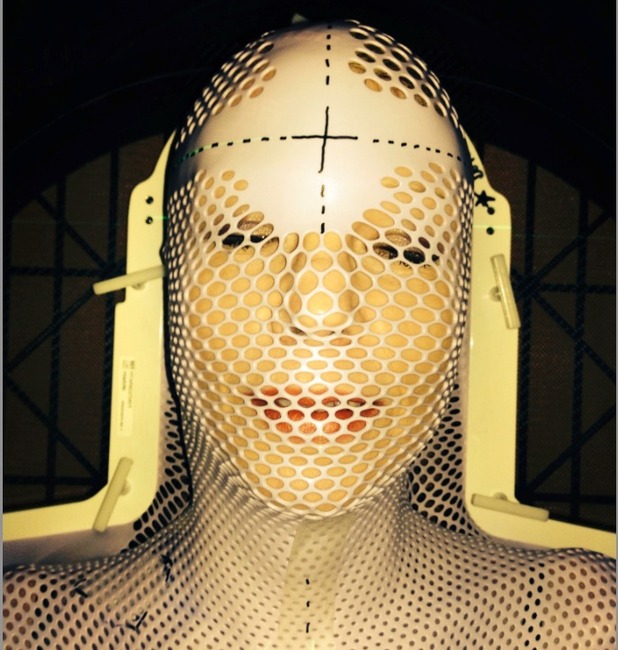 "It was a total invasion of my lymph nodes, under my arm and in my neck, and a tumour in my shoulder cavity. They started me on chemotherapy straight away and operated. The doctor had expected to find four to eight affected lymph nodes – he had to remove 44," Emma recalls.
"In hindsight, the previous medics should have scanned me when they found the pre-cancerous tissue but they'd assured me nothing more needed to be done. After I complained, they changed their policy. I wanted to be sure no one else would face the same mistake."
Following six months of gruelling chemo, Emma was in remission. But in March 2008, she discovered more lumps in her neck: 'I thought cancer had a social conscience and I'd done my bit. But it was back.
"I was admitted to hospital again and my husband, Cian, brought in my laptop so I could keep a log of what was happening. I found that I loved writing but I was boring myself. That's how I began writing my first novel, Designer Genes. I was on chemo eight hours a day so I had plenty of time on my hands."
While Emma was finding success with her book, she also seemed to be winning her battle against the deadly disease. But in October 2009, it was back for a third time – a nightmarish cycle she was starting to get used to: "It doesn't shock me any more, but it does scare the hell out of me. Once my doctor says we can treat it, I'm fine, I can manage."
In 2010, she was diagnosed with cancer a staggering four times. Every time her test results came back clear, it struck again. But Emma refused to back down.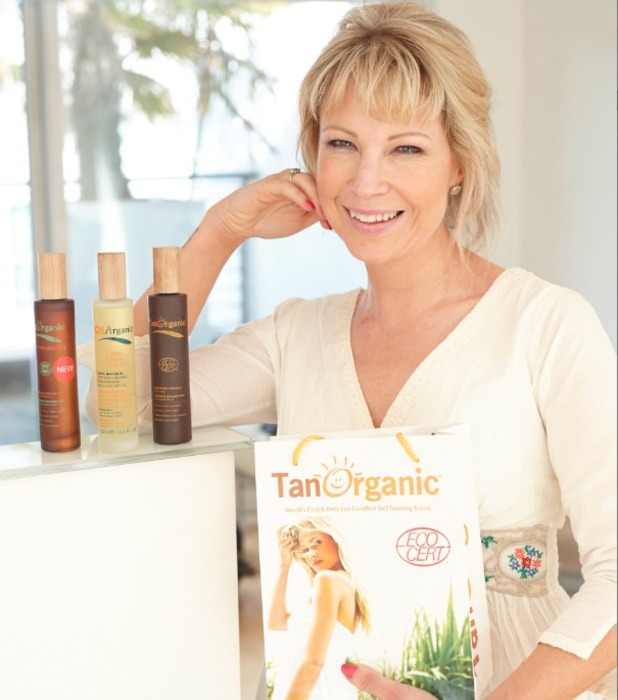 "You don't have a choice whether you get cancer but you do have a choice about how you deal with it. That's not to say it wasn't hard. One of the toughest parts is not looking like yourself. On top of everything, you lose your hair and your skin has an unattractive blue tinge to it.
"Treatment like radiotherapy means you can't use many beauty products because they contain harsh chemicals, like parabens and sulphates.
"Being pale, I'd always used fake tan. But undergoing radiation every day for four months put a stop to that. That's how I came across TanOrganic, the only eco-certified self-tanning brand in the world. You can't underestimate how good that stuff made me feel."
Emma went on to develop cancer for the eight and ninth time in 2011 and 2013. She is currently clear of the disease but is still having chemo: 'I'm on Avastin now – a tumour starving therapy – as a precaution. The treatment I have now is tailor-made for my kind of breast cancer – there are over many, many strains of it. But eight years ago, nothing like it existed.
"It's only down to advances in cancer research that the right drugs are available to keep me alive," says Emma, who is now an ambassador for TanOrganic, which donates vital cash to cancer research.
For now, cancer has relieved its grip and Emma is back on top form with the release of her 10th novel,
The Secrets We Share
.
"No one can say what will happen in the future, no one knows the odds. As my doctor says, there's only one of me! I know cancer will always be a part of my life. But while there is a chance, I'll keep fighting it every step of the way."
TanOrganic produces 100 per cent natural products that are kind to the skin. For every bottle sold in branches of Waitrose, TanOrganic will donate 35p to cancer research
For exclusive competitions and amazing prizes visit Reveal's Facebook page NOW!