Sneezing can come as a bit of a surprise but we bet one man was left stunned when he blew out a plastic stopper from a toy dart that had been stuck up there for an incredible 44 years!
Way back in 1971, Steve was taken to hospital by his parents after they noticed the stopper from his toy gun set was missing and they were worried he'd inhaled it.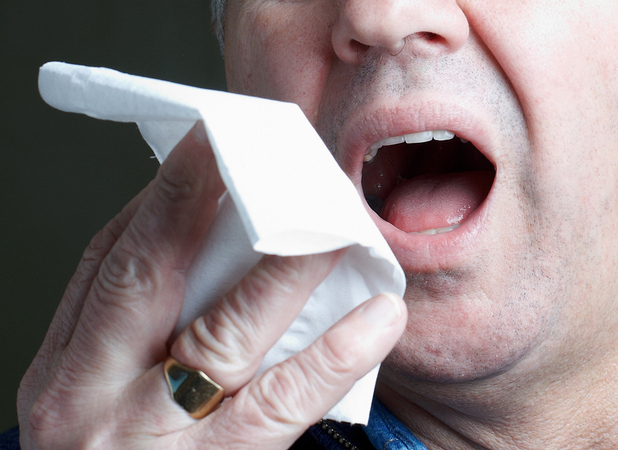 However, after a thorough examination of his nose, doctors said there was nothing there.
In the following years, the 51-year-old from Camberley, Surrey, suffered from headaches and a blocked nose but, putting it down to hayfever, he didn't think too much about it.
However, after a massive sneeze, he blew out the missing stopper - after over four decades!
Despite the stopper being lodged in his nasal passage, it hasn't caused Steve any lasting problems.
He said: "I started a sneezing fit and it came out of my left nostril. I thought, 'What's this? Where the hell has this come from?' and pulled out this rubber sucker. I was astonished."
It wasn't until he'd spoken to his mum, Pat, 77, until she cleared up the mystery.
She said: "Steve said he'd swallowed it and there was just one of these darts without a tip. I took him to the hospital and the doctors spent a lot of time looking for it but in the end they said perhaps it was a mistake.
"I knew that it wasn't and it has always worried me."
For exclusive competitions and amazing prizes visit Reveal's Facebook page NOW!