We all love a biscuit, especially with a cup of tea but there are so many good ones out there, it can be hard to know what to go for.
However, if you're anything like the rest of the nation, you should opt for a chocolate digestive, as a recent survey has proved they're Brits' favourite biscuit!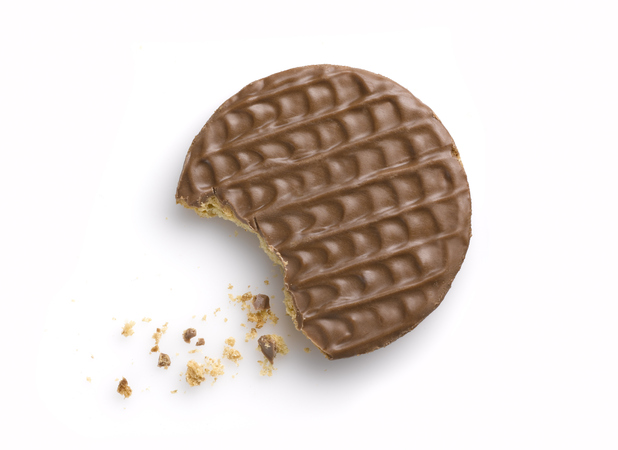 The poll of 2,000 adults was commissioned by the Blue Cross pet charity to celebrate its national Paws for Tea fundraising event on Friday 15 May and discovered that we all prefer a chocolate digestive - and we have to say, we agree.
We obviously all love a sweet topping, as chocolate HobNobs came second and then custard creams came third.
In fourth, came shortbread, followed by Jaffa cakes, then chocolate chip cookies.
However, when you're looking a good biscuit to dunk, the plain digestive came top, shifting the chocolate digestives to second.
They were followed by chocolate HobNobs and Rich Teas.
One in ten Brits said there was no such thing as a "bad biscuit" for dunking and a third will continue to drink their brew even if their sweet snack breaks off in their hot drink. Well, there's no point letting it go to waste, is there?
Andrew Gillon, a spokesperson for the charity, was quoted in the
Daily Express
, saying: "Whatever your favourite biscuit or how you like to eat, Paws for Tea is the perfect excuse to enjoy it, even more in the knowledge you are helping to raise money for pets in need."
For exclusive competitions and amazing prizes visit Reveal's Facebook page NOW!