Sisters Sophie and Libby Maloney can identify with what the Kardashian and Jenner sisters are going through right now – as their famous dad, boxing promoter Frank, made the transition to live as a woman called Kellie
When Sophie Maloney was getting her weekly fill of Keeping Up With The Kardashians, something struck her as being rather familiar. She had a strong feeling Bruce Jenner might be transgender – long before the former Olympic athlete decided to go public about his decision to live as a woman.
The 20-year-old saw the signs that closely reflected what happened with her own dad, boxing promoter Frank Maloney, who announced to the world last August he was becoming a woman called Kellie.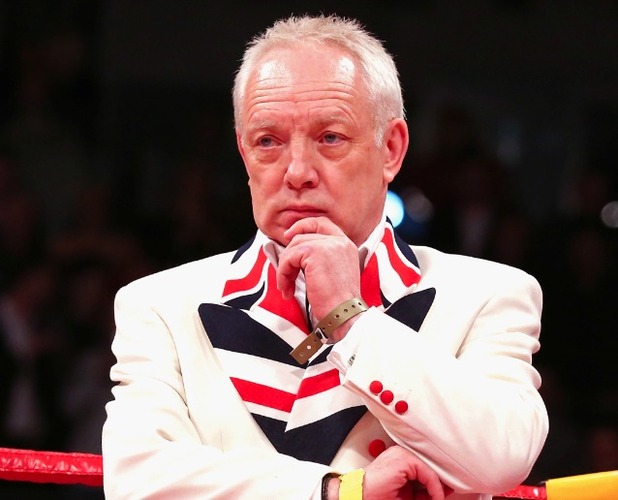 "Bruce grew his hair long and moved out of the house which is what Dad did," says Sophie. "I guessed then it was because he was transgender too."
Thrust into the public eye, Sophie and 14-year-old sister Libby found it difficult to adjust to the life-changing news. But now, they've forged an even stronger bond with 61-year-old Kellie – and prefer her to Frank!
"We have a great relationship," says estate agent Sophie. "My dad was always great but now we're closer in different ways. We go shopping and out to dinner all the time. Dad always jokes that it costs more money now she's Kellie because every time she's going out, Libby and I say: 'We're coming!'"
Like Bruce, Frank Maloney made a big name for himself in sport and no one could have guessed the secret he was harbouring.
Growing up, Sophie says there was nothing to suggest that her dad was any different from other fathers: 'Dad was away a lot with work but when he was back he'd spoil us with expensive gifts and clothes.
"He was very manly and took me to boxing matches but he'd also take us shopping. He was good at girlie stuff but he did everything in a very dad way.
"But when he divorced my mum Tracey in 2009 he was angry at everyone. Now we know that's because he was hiding a massive secret. When he sat us down to explain, I thought he was going to say he was hiding another family, or he was gay."
Kellie revealed all to her daughters in November 2013 after retiring from boxing. "Dad took me to dinner and said: 'I'm different, I wasn't born in the right body. I'm a woman,'" says Sophie.
"I never expected him to say he was transgender. It was a total shock. I didn't even really know what transgender meant."
A few weeks later, Kellie broke the news to Libby as well. "My mum and my sister were crying because they already knew," recalls Libby. "I didn't know what was going on. Then my dad came out with it.
"I said: 'Oh that's gross.' I didn't understand. Later, when I looked up what transgender meant, I got upset and angry."
The family soon drifted apart as they struggled to come to terms with it. Libby says: "I didn't see Dad for a couple of months. We only started speaking just before my birthday in March last year, once I understood more about it."
Sophie admits it was hard to cope with too: "I was always there for Dad but there were times when I did put off seeing him."
While still trying to come to terms with their dad's transition, the story hit the news and they saw pictures of Kellie for the first time.
"It was really hard and a shock seeing Dad like that," says Sophie.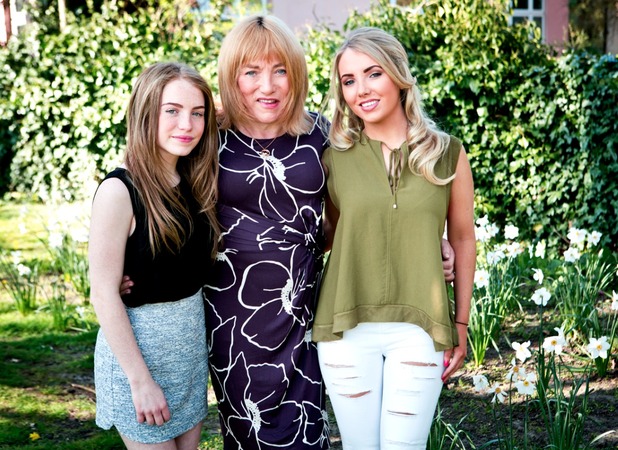 A few days later, Sophie met Kellie in the flesh: "We were on our way to do a TV interview. It was difficult meeting Kellie, especially around strangers. I didn't have time to sit down and speak to her about things. Everyone around us was calling her Kellie but to me she was still Dad."
Shortly after, Kellie was offered a place on Celebrity Big Brother, something the sisters felt helped them and others to understand her more.
Libby says: "It was strange but when she was on TV it helped me get used to it, because I was watching Kellie every day."
Since Kellie appeared on CBB, the trio's relationship has really strengthened. They enjoy regular nights out together and Sophie and Libby joke that they have had to give Kellie a few styling tips.
"We have to help her. She tries to be young and trendy and we have to remind her of her age," laughs Libby. "She once suggested we go out dressed as twins – I said: 'No way Dad!'"
Kellie, who has another daughter Emma, 37, from her first marriage, tells us: "My biggest fear through all of this was losing the love and respect of my daughters. Watching their safe world crash around them made me think: 'Is there any way I can stop doing this?'"
"But there wasn't. If I hadn't finished this journey I wouldn't be here now. Luckily my girls just grew into accepting it."
Ultimately, Sophie and Libby feel they have a much better relationship with Kellie now – and they hope the Kardashian and Jenner siblings will have as positive an outcome.
"Kellie's always going to be our dad and we love her. But it's easier to get along with Kellie than Frank.
"Frank was angry and moody as he was hiding this secret, but Kellie's happy," says Sophie.
"It's much harder to go through something like this when you're in the public eye. But it's important Bruce's family all stick together. It's not something you ever imagine will happen in your family but it can work out for the best.
"We haven't lost our dad. With Kellie, we've gained so much more."
By Tammy Hughes & Su KarneyFor exclusive competitions and amazing prizes visit Reveal's Facebook page NOW!