When Buddy the dog began yelping in pain, his owners rushed him to the vet.
But what they found astonished them – a 4cm-long sewing needle, lodged in his liver.
Emma Wilding, 48, and her husband Gareth, 48, were stunned when an X-ray revealed the sharp metal object in the Labradoodle's abdomen.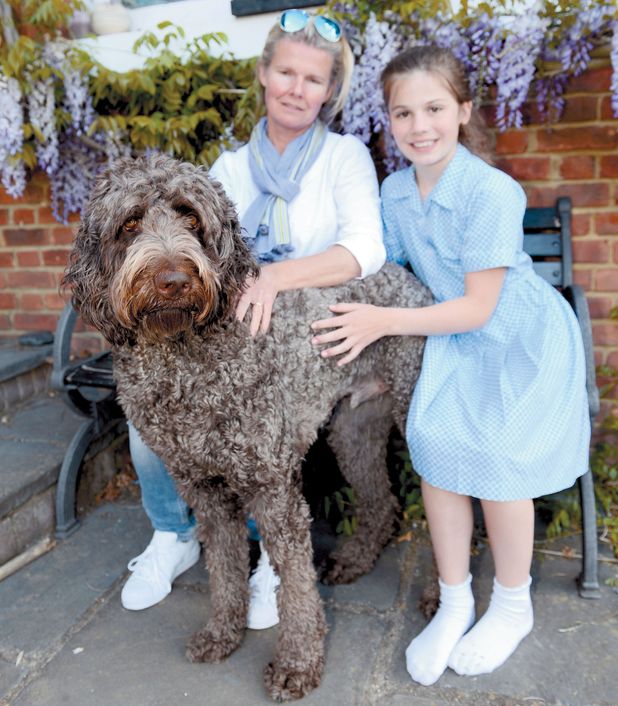 The worried mother-of-two from Maidenhead, Berkshire, said: "When the vet told me that they had found a needle in his liver I thought he was going to die – it was terrible.
"They were going to let him go home but gave him an X-ray just in case and found the needle.
"I don't know how long the needle was in there for and how it even got there."
It took vet Dr David Evans 30 minutes to locate the implement during surgery.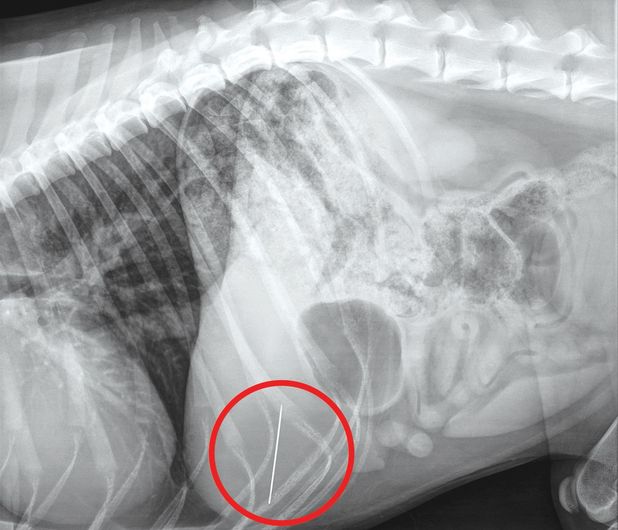 And Buddy was home again two days later, much to the delight of the Wildings' daughters, Georgie, 16, and Frankie, 10.
Dr Evans told
The Mirror:
"It was definitely the most bizarre thing I have seen in my 10 years in the industry.
"We don't really know how this happened, but he must have sat or rolled on the needle and it worked its way into the liver."
For exclusive competitions and amazing prizes visit Reveal's Facebook page NOW!