Tessa Ratajcvyk was attacked and left for dead by Christopher Rollins after she dumped him
After being attacked by her ex-boyfriend in 2012, Tessa Ratajcvyk was convinced she'd never feel beautiful again. Christopher Rollins dowsed her in brake cleaner and set her on fire, leaving her with burns covering nearly 60 per cent of her body. The flames reduced her fingers to stubs and her body was almost entirely scarred.
Yet, just last month, the 24-year-old walked down the aisle in a strapless dress to marry her new husband Randy and as the pair exchanged vows, she'd never felt so loved – or more attractive.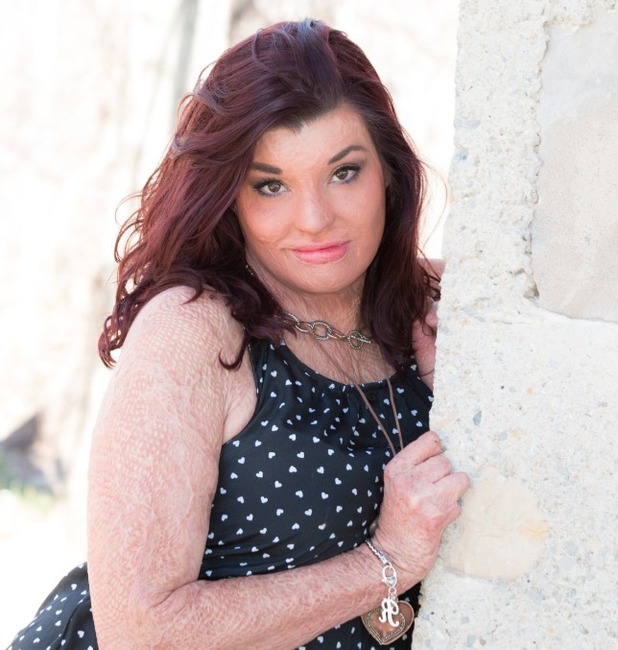 "It was a perfect day," Tessa says. "I was wearing a beautiful dress with a long train and I felt amazing. After the attack, I never believed I'd fall in love again. But Randy has changed my life."
When the former cheerleader and straight-A student met unemployed Christopher Rollins, she was at her most vulnerable. Her marriage to her first boyfriend Gared had just broken down and he'd won custody of their seven-year-old daughter Patience.
"Back then, Gared was the love of my life and I was completely devoted to my girl. My whole world fell apart. I'd always fallen asleep with Patience cuddled up beside me and waking up alone was devastating."
Tessa moved in with her sister Athens, who had a busy social life and sometimes dabbled in drugs. Craving an escape from reality, Tessa started taking meth.
"I was hooked straight away. I couldn't stop – I didn't want to. The drugs were perfect, keeping me awake so I didn't have to face the loneliness of waking up alone."
Within two months, Tessa was introduced to Christopher and, as he listened about her past, the two became inseparable. But together, their shared drug-taking increased and Tessa's family began voicing their concerns. She realised this wasn't the life she wanted.
"I was taking drugs with a friend with her children in the next room. It hit me I'd never get Patience back if I carried on," Tessa remembers. "Instantly, I decided to give up."
Christopher didn't feel the same and they broke up. Four days later, Tessa returned to his house in Illinois, USA, to get her clothes.
When she realised he wasn't in, Tessa thought she could grab her things quickly. But he returned, calling her names and accusing her of cheating on him.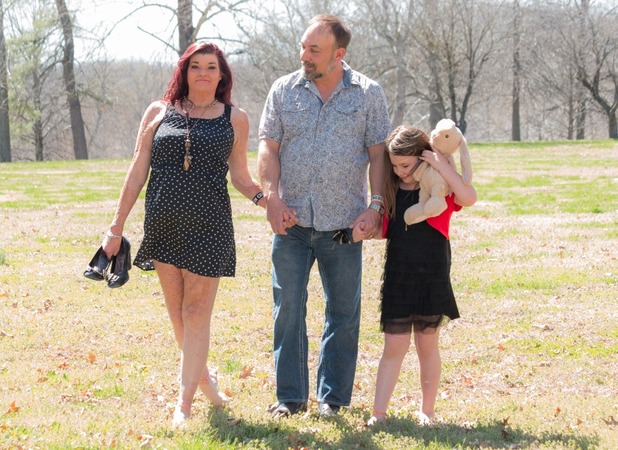 "He started pushing me, blocking the door so I couldn't leave. I told him life doesn't have to be so hard, it doesn't have to be hell every day. Then he smirked and said, 'I'll show you hell.'"
Leaving Tessa crumpled on a recliner, he returned with a jug of clear liquid – industrial strength brake cleaner for Christopher's motorcycle. Before she could run away, he threw the chemicals over her and pulled a lighter from his pocket.
"I knew what it was and it started to burn as soon as it hit me. When he set me on fire, I heard a massive 'whoosh'. The pain was incredible."
Christopher fled the house and Tessa managed to drag herself outside. As she threw herself on the floor to put out the flames, neighbours rushed to help.
She was still alert when paramedics arrived, but by the time they reached the hospital, she slipped into a coma. She didn't wake up for two months and doctors told her mum she only had a 30 per cent chance of survival.
"When I opened my eyes, I prayed it was a nightmare. But when I saw the hospital walls, I knew it was real."
However, even then Tessa's fighting spirit came through and the first thing she said to her mum was that she knew she'd been given a second chance and that she was going to have a beautiful life.
Within three days, she was using a walker to get around and excelling in her rehab sessions. But she couldn't face her new reflection for another six weeks. When she did look in the mirror, it was crushing.
"I was so scarred, I burst into tears. I couldn't believe what he'd done to me," Tessa says. "He'd left me for dead and although I'd survived, he'd still taken away the life I'd known."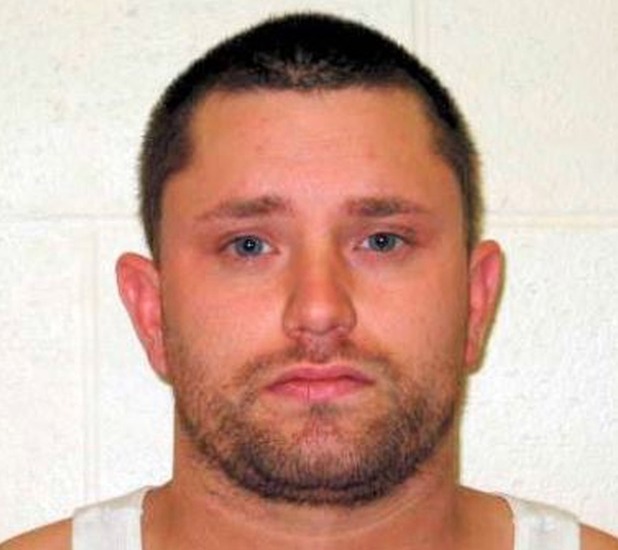 Tessa was tortured by nightmares of being burned alive and through the day she suffered the agony of having her dressings changed and numerous operations. To date, she's had 18 surgeries, including finger amputations, skin grafts and laser surgery.
In October 2012, Tessa was finally allowed home. She was terrified to face the world, particularly her daughter.
"Patience wasn't allowed onto the burns unit, so she couldn't see me until then. She crept over to me and asked if I was back. I gave her a huge hug and told her I was."
Tessa pulled her life back together and at Christopher's trial in November 2014, she gave evidence against him. He was found guilty and sentenced to 30 years in prison.
A month later, her mum introduced her to Randy, 46. "I'd never thought about another relationship but he was amazing. He opened doors for me and Patience. I couldn't help but fall in love with him. He's a gentleman. He tells me how beautiful I am every day."
After a whirlwind romance, the pair married last month and, with Randy's support, Tessa plans to study psychology at college this year.
"I've come so far since the attack and now I want to become a drugs counsellor or a therapist. In a way, Christopher saved me. Now I'll never turn back to drugs because I know just how precious life is and I want show other people that too."
By Nicola Moors & Sarah WhiteleyFor exclusive competitions and amazing prizes visit Reveal's Facebook page NOW!