Vicky Matthews found the man for her in the most unlikely of places – a TV show about people unlucky in love
Like millions of us, Vicky Matthews was hooked on the C4 show The Undateables. She never missed the TV series, which follows adults with disabilities and learning difficulties as they try to find romance.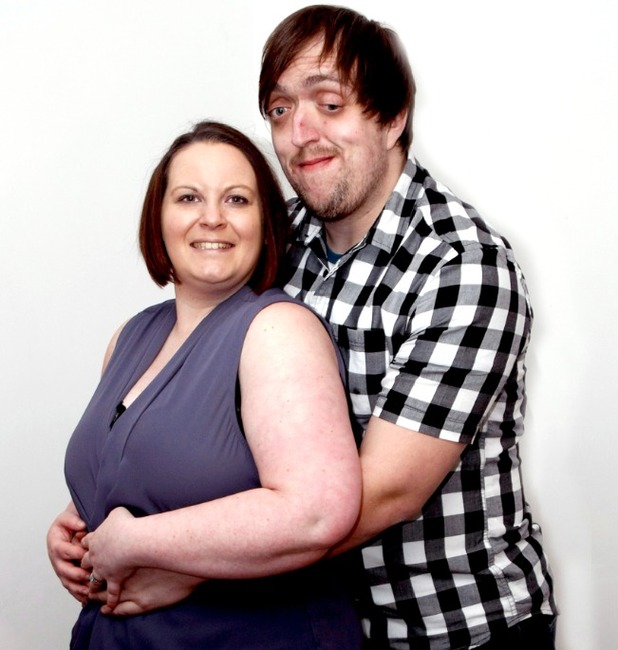 But when the second series aired in January 2013, there was another reason why she was gripped to the show. His name was Steve Carruthers.
Steve suffers from Crouzon syndrome – a genetic disorder in which the bones in the skull and face do not grow properly. He bared his soul on TV, bravely telling the nation about his difficult childhood and the tragic deaths of his brother and sister from sleep apnoea, a common symptom of Crouzon syndrome.
Inspired by his moving story, Vicky, a 33-year-old children's ward play specialist, began tweeting Steve, and the pair fell for one another.
But though they have their happy ending, the couple have faced cruel jibes from internet trolls, urging Vicky not to wed her "ugly" fiancé.
"From the moment I first saw Steve on the telly there was just something about him," says Vicky, from Manchester. "He was so genuine and had been through so much yet he still believed in love. I couldn't help but fall for him.
"We've had so much support since we got together but some people see us as targets to ridicule. It's cowardly and pathetic – we just ignore them."
It was 11 months after Vicky began tweeting Steve that romance first sparked. The pair had progressed to lengthy phone calls and Vicky supported Steve after the loss of his brother, Paul – his last remaining sibling who died in March 2013 from Crouzon-related complications.
Vicky says: "I found myself talking about Steve at work and with my family, yet I'd never even met him. So towards the end of that October I asked him if he wanted to meet up."
Unlucky-in-love Vicky wasn't expecting anything more than friendship: "I'd been single for ages. But there was no awkwardness with Steve. I just laughed the whole time. He's got such a cheeky smile and a sexy Sunderland accent. He kissed me and it was without question that we'd see one another again."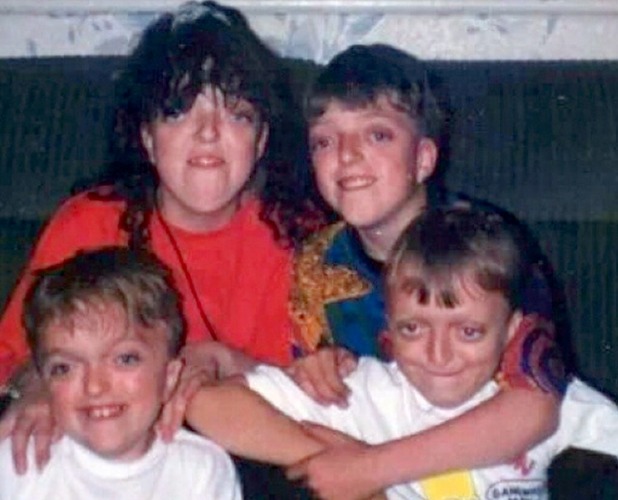 On their second date, Steve asked Vicky to be his girlfriend and despite the two-and-a-half-hour drive, the pair visited each other every fortnight.
"When we went out, I occasionally noticed people looking at us but it didn't bother me – in fact, it was usually because they'd seen Steve on TV and they'd come running over asking for a selfie.
"I never thought about how Steve looks different. With me, he's always been confident and that made me fancy him more. When I told my colleagues about my new boyfriend, I was proud to show off pictures of Steve to them."
Just six months into their relationship, retail worker Steve moved to Manchester to live with Vicky.
And three months after that, Steve took the next step in a special episode of The Undateables which revisited previous stars of the show.
"On the day of filming, we got stuck in traffic and he was grumpy and stressed – the total opposite of how he usually is. But later I found out why. As we walked through the centre of Manchester, we passed a busker singing
Come To Me
by the Goo GooDolls, which is our song.
"Then Steve went up to him and started singing along. I didn't have a clue what was going on!"
A moment later, Steve was down on one knee proposing to Vicky.
"It took three months to prepare, but everything I do I put my heart and soul in to," says Steve, who gives Vicky flowers on the 17th of each month to mark their first date. "You could say I'm a bit of a romantic."
While their friends and family couldn't be happier, others haven't been as accepting of the union.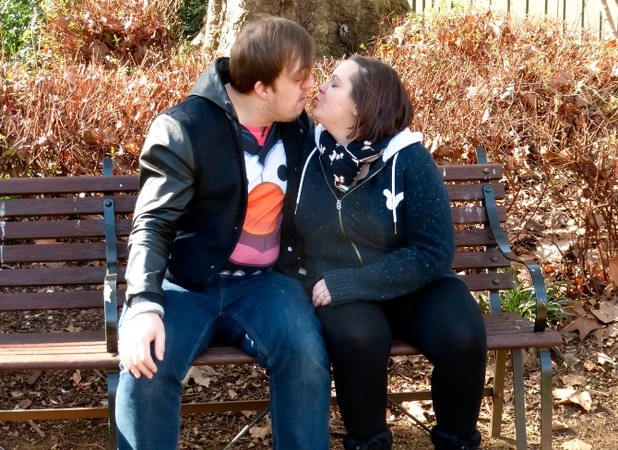 "Most people who watched the show fell in love with Steve, just like I did," Vicky says. "But a month ago I received a message on Facebook that said: "Why are you marrying that ugly f*****?"
"It was absolutely heartbreaking. Worst of all they'd blocked me so I couldn't respond or see who had written it. It's beyond cowardly.
"We always make sure we sit down and talk about it afterwards. I want to make sure those comments don't eat away at us."
For Steve, cruel jibes are part of everyday life: "I'm always getting abuse on Twitter, but I don't take it to heart," he says. "Someone said I was a dead ringer for the cookie monster. He meant it as an insult, but I think the cookie monster is quite sweet."
Instead of dwelling on negative remarks, the happy couple are focused on their vintage-themed wedding, which will take place on 30 August.
"I've got a gorgeous vintage ivory dress and the perfect venue booked," she smiles. "Best of all, I've got the man of my dreams."
Steve – who also suffers from sleep apnoea and has a special machine to regulate his breathing while he sleeps – is now working with Changing Faces, a charity that supports people with disfigurements.
He adds: "Since meeting Vicky my confidence has grown and she's changed me as a person. I'm so thankful that I've found her."
After the wedding the loved-up couple plan to fill their house with children.
"Because Steve and his three siblings inherited Crouzon syndrome, he was worried he would pass it on to our kids but tests have shown that's not the case," says Vicky.
"When I was younger I always wanted 10 children. So we'd better get a move on."
Joe Brothwell & Su Karney
For more information, visit changingfaces.org.uk
For exclusive competitions and amazing prizes visit Reveal's Facebook page NOW!