We love a good discussion about we're going to have for dinner in the Reveal office but one woman doesn't even have to think about what she'll be dining on.
Because Natalie Swindells claims that she only eats Rice Krispies!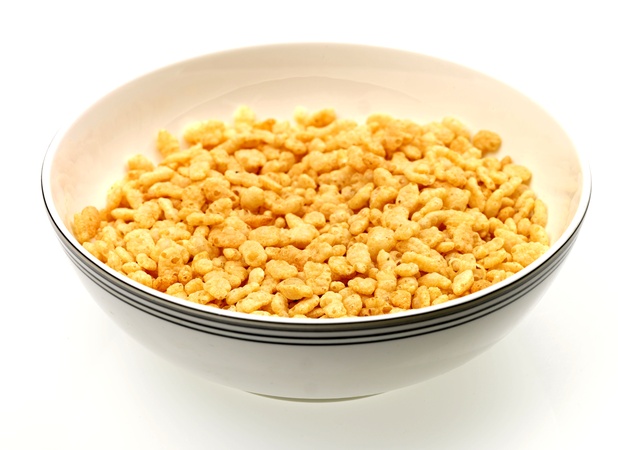 The 26-year-old bank worker munches on four bowls of the Kellogg's cereal every day.
Natalie, from Macclesfield, cut out most other foods from the age of two and now has two bowls of Rice Krispies for breakfast, a slice of bread and butter for lunch and another two bowls in the evening.
The only other things she'll consume are milk chocolate, ready salted crisps and chips - and even then, only occasionally.
But while you may think that not eating fruit and veg may have affected her health, Natalie says she hardly ever takes a day off sick.
She was quoted in the
Daily Mail
, saying: "I think doctors overestimate the amount of vitamins that we need to be healthy. I think it is about how much you eat, not what you're eating."
And her controversial eating habits have led to a debate among nutritionists.
Consultant dietician Sian Porter said: "Natalie is actually getting a pretty balanced diet. She's getting protein and calcium from the milk and of course Rice Krispies are fortified with lots of vitamins and iron."
However, nutritionist Dr Carina Norris said: "Her diet is lacking massively in minerals and vitamins. It is miles from any dietary recommendation."