Mum-of-two Penni Stewart, 25, from Derby, suffered from such severe postnatal depression that her first daughter felt like a stranger to her
"It may shock you to hear me admit that I loved one of my daughters more than the other. But if I don't say it out loud, other mums won't know that what they're going through is OK. I felt so alone and so guilty for many years. But having postnatal depression doesn't make you a bad person.
I was only 16 when I gave birth to my first baby, Jen. I liked the idea of being a mum – babies were cute, right? I was so naïve. I had no idea how hard parenting would be.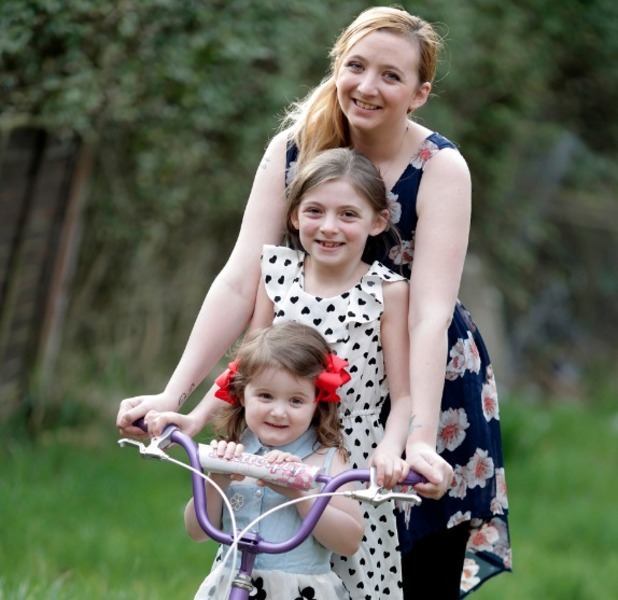 At first, it was exactly how I'd imagined. I was swamped with love when I first saw her. She was so beautiful I couldn't stop staring.
We lived with my parents and to be honest, my mum, Sally, now 50, and dad, Graham, 63, were more like Jen's parents than I was. Mum helped with night feeds and washing, while Dad cooked dinner.
Even when I moved to my own council flat, my parents were always on hand to help. Soon I began to believe I wasn't capable of looking after my baby. I couldn't stop her from crying but after a minute in her grandma's arms, she'd be smiling.
It stopped feeling natural when I picked her up or cuddled her. I felt completely detached, as if she wasn't my daughter at all.
I was diagnosed with postnatal depression when Jen was a year old. I was put on medication and given treatment but it left me exhausted.
By the time she went to school, there was no bond between us at all. I didn't see her off at the school gates with a kiss and a hug. I didn't want to play with her when she came home or take her on adventures at the weekend.
When Jen was five, she was a bridesmaid at a wedding and wouldn't leave the side of the best man, James, now 26. When she asked him to dance a second time, I apologised profusely.
'It's OK,' he smiled. 'She's sweet.' I liked the fact he was so good with Jen.
We started dating but I couldn't even confide in him about how I felt. None of my family even knew I was suffering from postnatal depression.
If Jen fell over, I'd put my arm around her but it was perfunctory. At bedtime, I'd tuck her in but avoid any real connection. I felt like the worst mum in the world but the guilt just added to the depression.
In 2011, a year after James and I met, we discovered I was pregnant with another little girl. I was so terrified I'd feel the same way about her, I eventually confessed my feelings to him.
'I struggled to bond with Jen,' I admitted. 'I love her, but it's not an all-consuming, motherly love.'
It was so hard to say but it immediately helped and James assured me it would be different this time.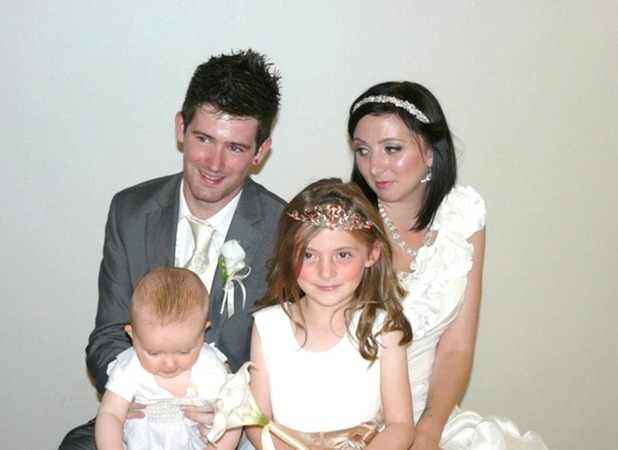 My waters broke at 20 weeks and I was rushed into hospital. Every week I willed her to survive and by the time Sophia arrived at 32 weeks, in November 2011, I was overwhelmed with love and a desire to protect her.
I didn't want anyone to babysit Sophia. I barely even let James hold her. After 10 months, he insisted we have a date night. I called home every 10 minutes.
I knew Jen could see the difference and I wanted things to be better between us but it felt irreparable.
As she'd grown up, she'd become just as girlie as me. We both really enjoyed dressing up and having our nails done. But something was holding us back from connecting.
Then, last year, we watched the reality TV show about child beauty pageants,
Toddlers & Tiaras
, and something changed. 'I'd love to do that, Mum,' Jen said, as she watched the girls waltz down the catwalk.
I loved the glitter and glamour too, so we decided to enter Jen into a local pageant. We spent our evenings planning her outfits. Jen would practise her entrance and we'd giggle as she shimmied around the living room. It felt effortless for the first time.
As the day neared, I booked a hotel room. It was a weekend just for us and we were both so excited. I painted Jen's nails and curled her hair. We swapped opinions on hairstyles and pretty dresses.
I didn't care if Jen won, I just wanted her to have fun. But she stormed the show, coming home with crowns and sashes. As she came off the stage, she ran into my arms and we hugged. Not a forced, self-conscious hug, but a proper one. I finally felt like Jen's mum.
We'd hardly left the building when she asked me when she could do another pageant. You might think it was about the tiaras or free goodie bags, but we both knew that there something more going on.
'It's our time, isn't it Mummy?' Jen says of pageants when we stay in a hotel to get ready the night before.
It seems crazy to think a pageant show could repair the damage between us, but our relationship has blossomed.
It's hard for me to admit what Jen and I have been through and you might think I don't deserve her. Jen is amazing and has a great relationship with Sophia, never taking what I lacked out on her sister.
I've always made sure Jen understands what depression is, so she knows it wasn't about her. It was a chemical imbalance in my brain, and I'll spend the rest of my life showing Jen I love her with every little piece of my heart."
By Kim WillisFor exclusive competitions and amazing prizes visit Reveal's Facebook page NOW!