A tortoise came "back to life" after being underwater for 48 hours - after receiving the kiss of life from a hairdryer!
The pet, Murgatroyd, went missing and when the Prosser family couldn't find him, eventually, dad, Wayne, 48, decided to drain the family pond, where he discovered the lifeless creature.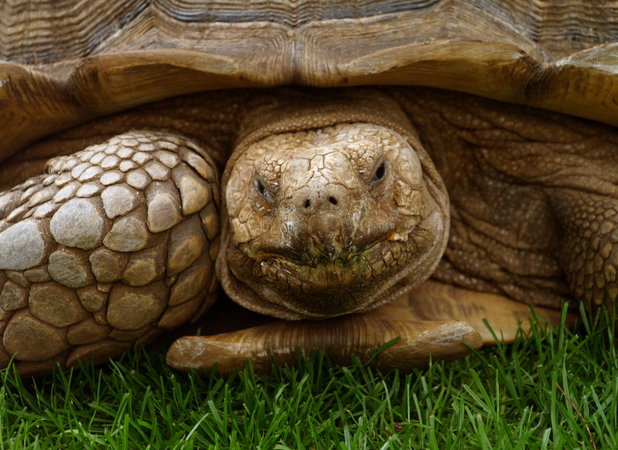 The family believe that Murgatroyd was knocked into the pond by their new pair of terrier pups and spent 48 hours at the bottom.
Believing they'd lost the 85-year-old reptile, Wayne began to dig a grave to bury poor Murgatoryd in, but daughter Natalie, 22, refused to give up on her beloved pet. After clamping open his jaws, she spent three hours blowing hot air from a hairdryer into his mouth.
Natalie's mum, Claire, 44, also massaged the pet's heart to try and save him - and their efforts worked!
Because, to everyone's surprise, Murgatroyd let out a gasp and opened his eyes. By the next day, he seemed nearly back to normal.
Murgatroyd is thought to have survived his underwater adventure due to the cold environment, which sent him into hibernation mode.
Claire, of Hinckley, Leicestershire, was quoted in
The Sun
, saying: "He's a tough old boy and it's a miracle he's alive after 48 hours under water."
By Alexandra Donald
For exclusive competitions and amazing prizes visit Reveal's Facebook page NOW!