Men always seem to believe the bigger, the better when it comes to their manhood and one man went to extreme lengths to lengthen his appendage by injecting it with silicone!
However, Micha Stunz must be extremely disappointed. Because, despite increasing the weight of his penis to nearly a stone, his drastic measures made no difference to the length.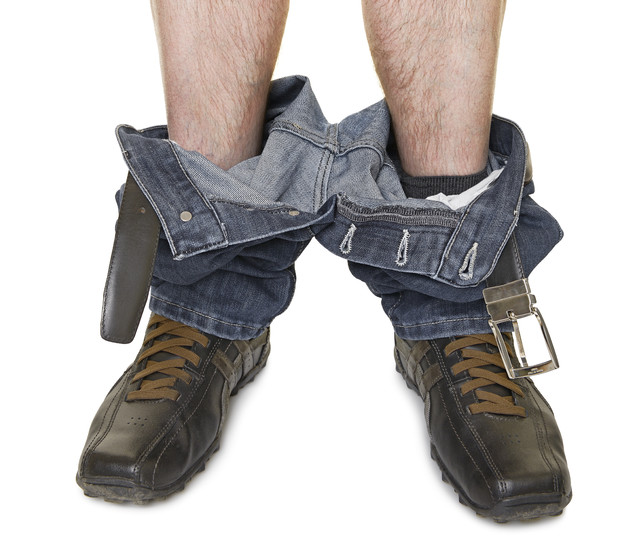 Micha, 45, has had four silicone injections from a friend who is medical school.
But it hasn't had the desired effect, as at 10lbs, Micha is no longer able to have a normal erection and has to walk with his satchel in front of his bulge.
Also, it is now nine inches long and three and a half inches in diameter but apparently there is no visible difference in size.
Micha, from Berlin, Germany, however has defended his actions and was quoted in
The Sun
, saying: "If some woman gets breast enlargements, nobody says anything about it. The difference really isn't that big."
For exclusive competitions and amazing prizes visit Reveal's Facebook page NOW!