It can be a struggle to get men into the kitchen but one woman realised her man had been cooking up a storm - in secret!
Because soldier Yin Yunfeng, 27, was so worried his wife Zhao Mai, 26, wouldn't have time to cook proper meals while he was away, he spent hours making a year's supply of food for her! How sweet is that?!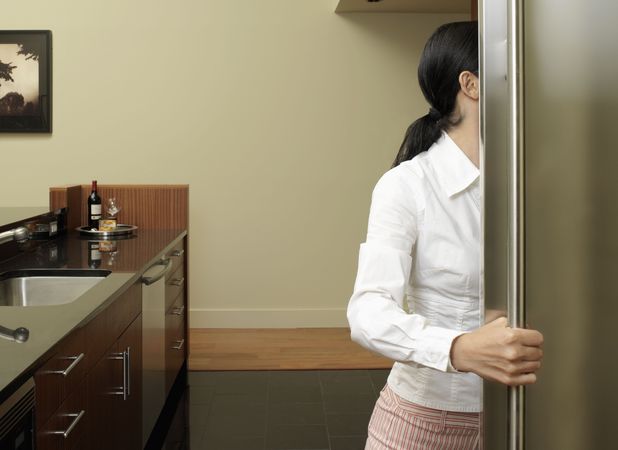 Yin, who is stationed in Tibet, only sees his wife once a year and after his last return, he was shocked to notice she was working so hard at her job as a school teacher, she barely had time for meals.
So he hatched a plan and before his next departure, he rustled up 1,000 of her favourite meat and veg dishes, all separated into individual portions. He packed them into two freezers in their home in Anshu, China, and left her a note, saying: "You're so focused on your work so I want to make life easier for you."
Zhao was quoted on the
Mail Online
, saying: "Although I mentally prepared myself for this life when I married him, I had no idea it would be so tough. At the end of every holiday, I would be devastated and would cry all day but I will continue to support him in his career and look after this family.
"The food he prepared is enough for me for one year and every time I think of this my heart is warm."
Yin sounds like the best husband ever, as he continues to surprise his wife with hidden sweets and snacks, calling her regularly to give clues as to where she can find them. On top of each surprise is a note of encouragement to help get Zhao through their time apart.
Why can't all men be like him?!
By Alexandra DonaldFor exclusive competitions and amazing prizes visit Reveal's Facebook page NOW!