Katie Morris worried her partner Duane Walters had cancer – but a scan revealed an unexpected surprise
When Duane Walters began regularly bleeding when he went to the loo, he and partner Katie Morris had a terrifying thought – that he had cancer.
It was a crushing prospect for the couple who were trying so desperately to have a baby. After two years and three failed rounds of IVF, they feared they were further from their family dream than ever.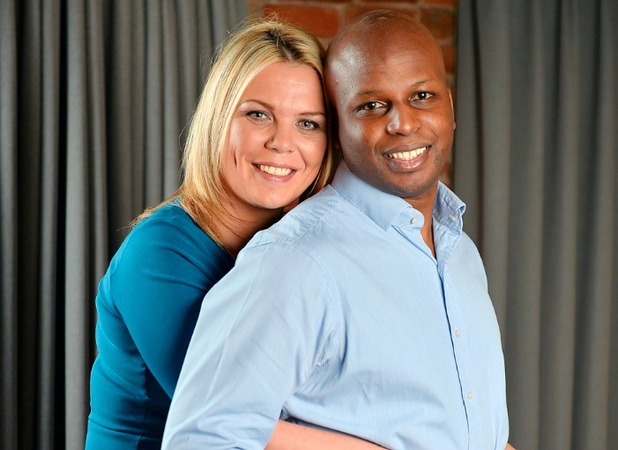 But to their huge relief, tests revealed Duane wasn't suffering from cancer or any illness. The scan stunned the couple and medical experts, as it showed he has a fully-functioning womb and the bleeding was menstruation. Now, beyond all belief, the 37-year-old business development manager is set to undergo a hysterectomy.
"To say the news was a bombshell is an understatement," says Katie, 35, from Lancashire. "Duane is a normal heterosexual guy. He is all man on the outside and we have a great sex life.
"It was a huge shock when doctors told us that inside his body, Duane doesn't just have a womb but at least one ovary and one fallopian tube. On top of that, it appears he's been having periods."
Duane adds: "It was devastating. I've always been a regular bloke. I've only ever fancied women and had no idea I had both a man's and woman's reproductive system. It's been so hard to get my head around it."
Chef Katie, who has two sons aged 18 and 12 from a previous relationship, bumped into Duane at a party five years ago. "Though I knew Duane through friends, I hadn't seen him in years. But once we started chatting, we couldn't stop. We had so much in common. From that night on, we've been inseparable."
Seeing what a natural Duane was with her boys, in 2013 the couple began trying for a baby. "Duane knew he had a low sperm count and I was conscious of my age, so we opted for IVF. We have good jobs and as I already have children I didn't think we'd be eligible for it on the NHS so we paid nearly £4,000 at a private clinic."
But the attempt in January 2014 was unsuccessful. "We were disappointed but our doctor said we met the criteria for further IVF on the NHS," says Katie. "We had two more rounds. On the second I got pregnant but had an early miscarriage. We were devastated."
They were preparing for a fourth try when Duane found blood in his urine last November – the third time that year.
He says: "I first had bleeding when I was 18 but doctors reassured me it was nothing to worry about. Over the years I'd had irregular bleeding but no one could give any answers. That didn't stop me worrying that something was really wrong."
Concerned it was cancer, Duane was referred to Leigh Infirmary Hospital for more tests, a biopsy and MRI scan.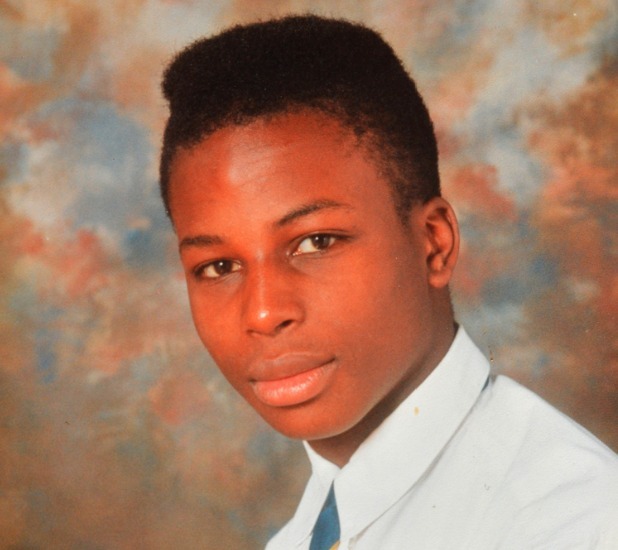 "Afterwards, Duane was asked to go to the hospital urgently," says Katie. "We thought the worst. When the consultant told us we should sit down for the results, Duane asked: 'Am I going to die?'
"It was then the doctor said: 'No, but I am going to tell you something it's going to be hard to get your head around.'
"He explained the scan had located a female reproductive system in Duane's abdomen. The doctor struggled to explain it. He said in his whole career he'd never seen anything like it.
"He added that further tests would be needed to discover how the bleeding was appearing in his urine but he believed Duane was having periods.'
The couple were reeling – relieved it wasn't cancer but stunned by the impossible-sounding diagnosis. It did, however, explain some of the strange symptoms Duane had lived with all his life.
He recalls: "As a little boy I had an undescended testicle. Although that was operated on and I developed normally as a man with body hair and a deep voice – often during and after sex I'd get a dull ache. Then there was the bleeding. I always felt it wasn't right but despite undergoing so many tests I never got any answers."
Things began to make sense for Katie too: "Before the bleeding episodes, Duane often complained of backache and sometimes he didn't feel like himself. Looking back, he was probably suffering from period pains and PMT."
Duane's since undergone more tests which show his genetic make-up is male. Doctors believe he could have persistent Müllerian duct syndrome. This is a very rare condition where the Müllerian duct – which is present in every foetus – does not shrink when male hormones are produced as it should and the duct then develops into female sexual organs.
Duane is now hoping doctors will say it is safe for him to undergo a full hysterectomy: "I've always felt completely happy as a guy. I don't feel I have any feminine side and wouldn't consider carrying a baby myself. That would be too weird. I just want this womb removed."
Meanwhile, the couple, who still hope IVF will help Duane become a dad, say they've been overwhelmed with support from family and friends.
"It's not something anything in your life prepares you for," says Katie. "But it hasn't changed how I feel about Duane one bit. I can't wait to have a baby with him. He's all man to me."
By Alison Smith Squire & Su KarneyFor exclusive competitions and amazing prizes visit Reveal's Facebook page NOW!