Children nowadays are missing out on splashing through puddles and, just like Frozen's Anna, building snowmen because of new technology.
According to a new survey by the Eco Attractions group, kids are no longer enjoying "simple childhood pleasures" and are missing out on outdoor activities in favour of playing video games and watching TV.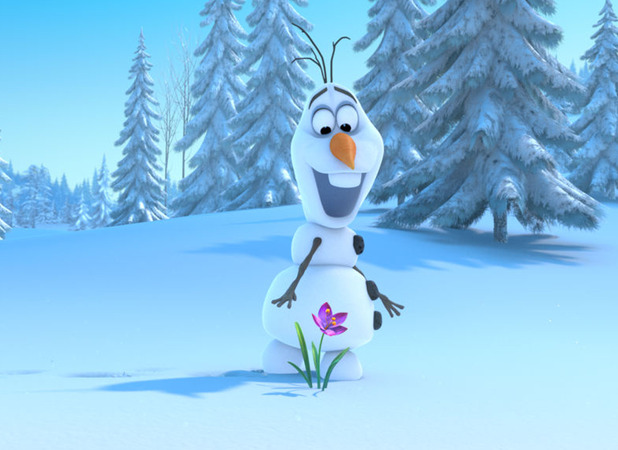 The sofa-loving generation spends less than five hours a week exploring outdoors, less than half of the 11 hours their parents' generation enjoyed in the fresh air.
The 2,000 parents polled admitted that two-thirds of their children had never made a daisy chain and more then forty per cent had never squelched through mud. These kids don't know what they're missing!
Of course it's always nice to have a day inside every now and then but according to experts, spending so little time outdoors can have a serious impact on children's health. Not doing things like flying a kite or playing in the rain can lead to less exercise as well as children's knowledge on nature and wildlife.
David Hardy, spokesperson for the Eco Attractions group said: "Nowadays, children have much more to keep them amused – computers and a host of TV channels and smart phones, something older generations didn't have. As a result, youngsters are missing out on getting dirty in the mud and puddles or simply spending time in the fresh air.
"These traditional activities can be a great way of encouraging children to spend more time outdoors, get more exercise and create more memories than they will get from simply sitting in front of a computer or TV screen."
The top 10 things kids are missing out on are:
1. Splashing in puddles
2. Building a snowman
3. Walking through squelchy mud
4. Playing in a forest / woodland
5. Having a snowball fight
6. Climbing a tree
7. Building a sandcastle
8. Having a picnic somewhere other than their own garden
9. Going on bike rides
10. Playing in the rain
By Emma TaplinFor exclusive competitions and amazing prizes visit Reveal's Facebook page NOW!